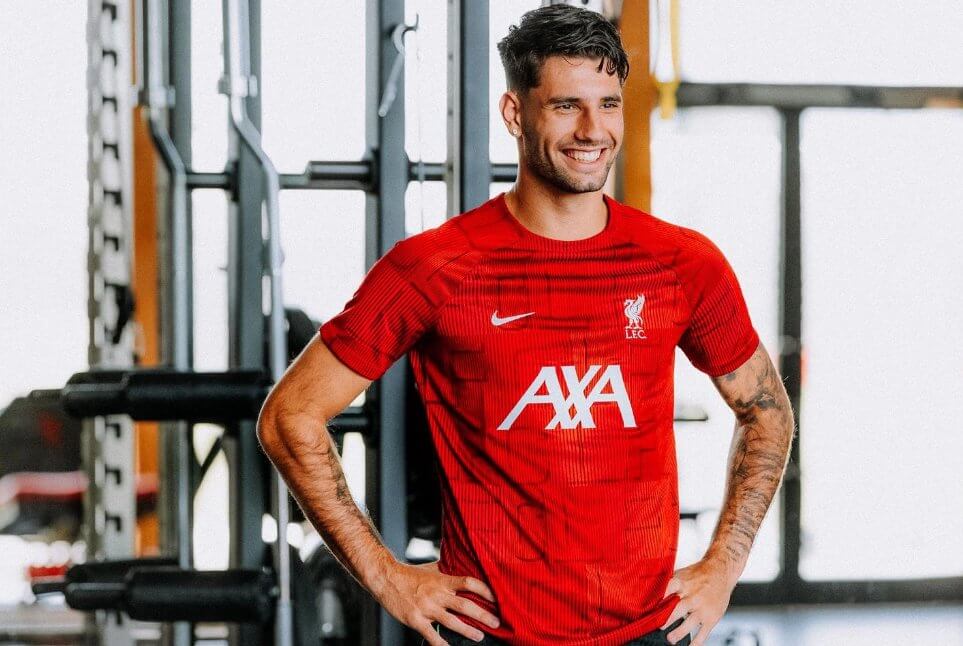 Gorst on Szoboszlai: A New Powerhouse in Liverpool's Midfield
Dominik Szoboszlai: Liverpool's Shiny New Midfield Engine
When Liverpool FC commit to a signing, they do it with all the energy of a hyperactive child let loose in a sweet shop. This summer, that sweet tooth has led them straight to RB Leipzig's Dominik Szoboszlai. Much like Jeremy Clarkson's high-octane enthusiasm for power cars, Liverpool's drive for a top-tier midfield acquisition has seen them secure this Hungarian superstar.
The Journey to Anfield
"In a week, Liverpool had basically told Leipzig they were going to trigger his release clause, and by Sunday, Szoboszlai was being paraded as a Liverpool player"
The above was observed by Paul Gorst during the Talking Transfer Show. It seems Liverpool operates with the same speed that racers demonstrate when accelerating a Bugatti Veyron.

An Ambitious Midfield Investment
"By the first week of July, they've spent £95 million on two players. That's the biggest outlay since 2018"
It's clear that Liverpool FC has been willing to splash out the kind of cash that even Clarkson, with his love for luxury automobiles, would whistle at.
Liverpool's midfield needed a dose of torque, and Szoboszlai brings just that. "I can see him fitting in there as one of the two 'number eights'".
Versatility is Key
Liverpool FC appreciate Szoboszlai's versatility on the pitch:
"That's one of the strengths Liverpool were keen to stretch as it was unfolding. He's someone who can play possibly on the right of a front three, as an out-and-out number 10, or as a central midfielder."
And like a top-of-the-range car that promises more than just speed, Szoboszlai brings with him a set of skills that'll add value to Liverpool's gameplay, Gorst continued:
"He's very adept at striking the ball, can take free kicks, set pieces, corners, and shoot from outside the box".
What Does the Future Hold?
While the possibility of outgoings from Anfield lingers, Szoboszlai's arrival has marked an exciting chapter for Liverpool.
Liverpool would do well to remember that a robust squad requires a healthy balance. As Paul Gorst noted:
"Liverpool will be loath to sell [any more players] unless they see his future as a first choice somewhere else."
While the future is uncertain, what is clear is that Liverpool's midfield now has a new star. With Dominik Szoboszlai on the roster, Liverpool FC appears ready to tackle the next Premier League season. Buckle up, football fans; it's bound to be an exciting ride.