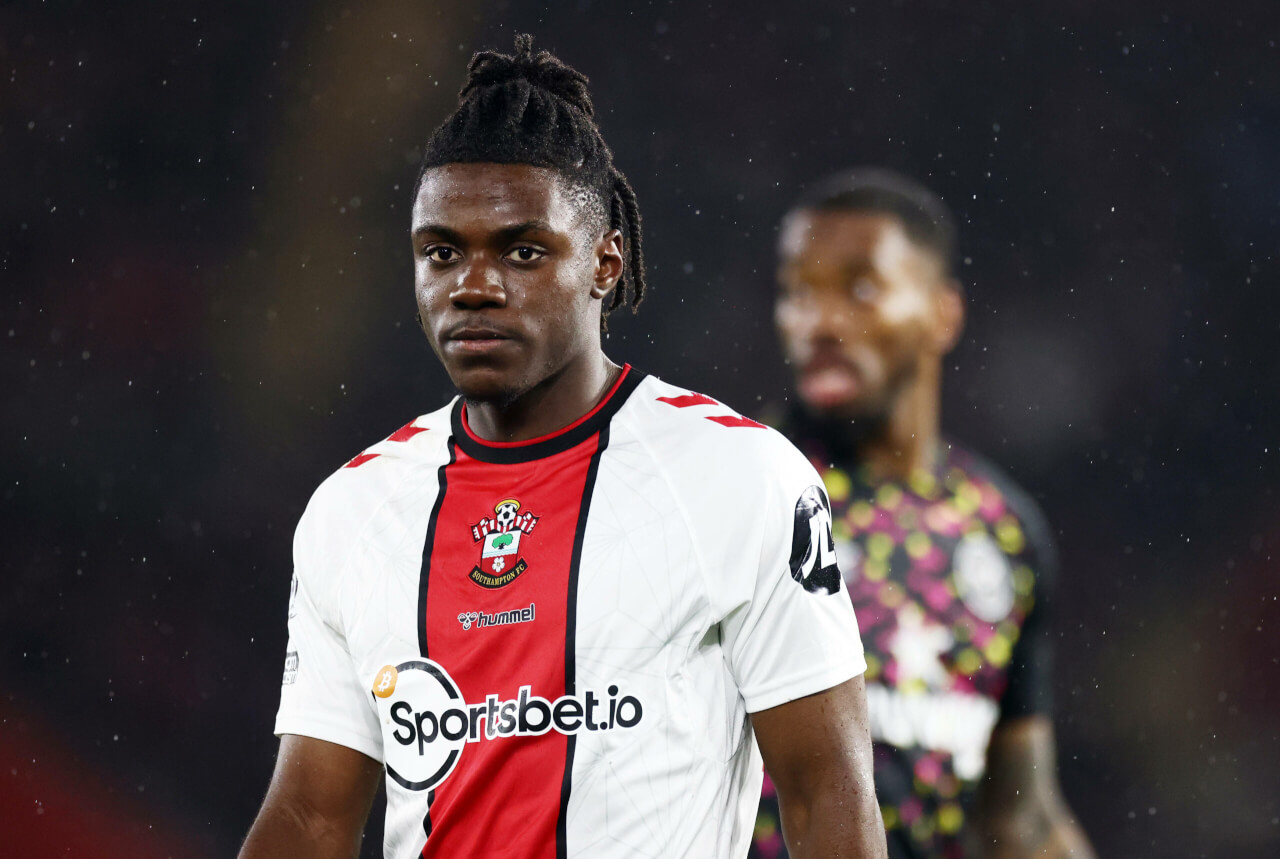 Transfer Talk: Neil Jones on Romeo Lavia's Possible Switch
Liverpool FC's Potential Midfield Switch: Romeo Lavia for Thiago?
Romeo Lavia: Liverpool FC's Next Big Signing?
In a world where the football transfer market often resembles a high-stakes poker game, Liverpool FC are showing signs of making a daring move. The Reds, famed for their fierce pressing game and a high-energy midfield engine, are mulling over a potential trade-up. The name on everyone's lips? Romeo Lavia.
Neil Jones, in a video on the RedMenTV YouTube Channel, suggests:
"if there's a deal that makes sense both in terms of the fee and the wages, I think it will make sense for Liverpool."
And no, we're not talking about a Declan Rice or a Jude Bellingham. We're talking about Romeo Lavia, the Southampton youngster who has got everyone buzzing.

Thiago: The Outgoing Maestro
To the casual observer, Thiago's potential departure might seem like losing an integral gear from the clockwork that is Liverpool FC's midfield. But let's be honest, as with all things in football and life, the only constant is change.
Jones seems to echo this sentiment, noting:
"If someone leaves… there's probably a chance someone leaves."
This statement, although a bit vague, signals a readiness to adapt, a willingness to shuffle the deck when needed.
Is Lavia Really Worth £50 Million?
As we ponder on Thiago's exit and Lavia's potential entrance, we must also address the elephant in the room – Lavia's asking price. Southampton has valued the youngster at a hefty £50 million.
According to Jones:
"50 million doesn't make sense for any club."
And there's some truth to that. For a player who's just completed his first regular season, £50 million might be a touch too steep.
"If that is Southampton's asking price… I would say it doesn't make sense for Liverpool."
Liverpool FC: Weighing Up Their Options
Liverpool FC, akin to a seasoned chess player, is carefully considering its next move. Arsenal is reportedly also showing interest in Lavia, and the youngster would certainly be asking, "Where am I going to play?"
Jones reflects on this by saying:
"if you're leaving Southampton at 19, having just had your first season of playing regularly, you have to look at all the other clubs."
Indeed, Lavia would need to consider the promises that Arsenal or any other interested party could potentially offer him.
In conclusion, we find ourselves amidst a whirlwind of speculation and potential deals. The echoes of the transfer window are filled with the names Romeo Lavia, Thiago and Liverpool FC. One thing is for certain though – any decision made will be a strategic and calculated move from the Merseyside giants, Liverpool FC. And as fans, all we can do is sit back and enjoy the beautiful chaos that is the football transfer season.