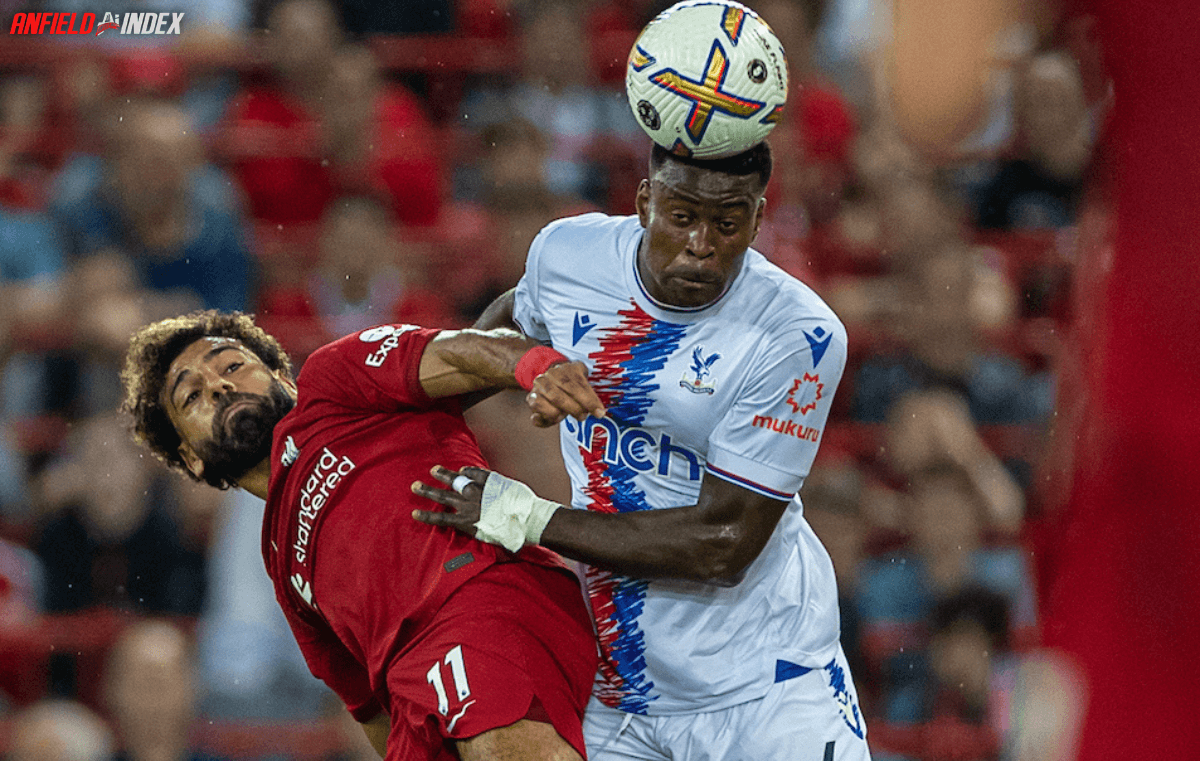 Why Klopp May Choose Guehi over Gomez
Liverpool FC's Strategic Defence: Why Klopp May Choose Guehi over Gomez
As the summer's transfer window continues to hot up, one name rings louder in the Liverpool camp – Marc Guehi, the Crystal Palace revelation. The talented youngster has caught the attention of many, including Liverpool's meticulous manager, Jurgen Klopp, who seems poised to refresh the Anfield defence. Reports suggest that Liverpool are targeting the Palace defender this summer.
New Midfield Talent Acquired, Eyes Now Set on Defensive Reinforcement
Liverpool have been assertive in bolstering their midfield prowess, having already secured the signatures of Alexis Mac Allister and Dominik Szoboszlai. However, The Athletic suggests the Reds are now shifting their focus towards rejuvenating their ageing defensive line-up, the critical backbone of their game.
Jurgen Klopp's Liverpool, once considered invincible, did show signs of waning brilliance last season. It's a reality the fans have accepted and have been waiting for decisive action in the transfer market. The additions in the midfield have been applauded, but the backline, where the average age is creeping up, requires urgent attention.

Necessity of Youth in Liverpool's Defensive Strategy
Liverpool's defensive stalwarts, Virgil van Dijk and Joel Matip, are no longer spring chickens. Matip, whose contract will reach its conclusion at the end of the next season, could be the first to make way for the new guard. The dynamic centre-back duo's advancing years represent an opportunity for Liverpool to embed fresh, young talent into the team, one who can form a long-term partnership with Ibrahima Konate.
This desire for youthful vigour and the impending changes to personnel might have paved the way for Liverpool's reported interest in Marc Guehi, Crystal Palace's centre-back, who has been making waves in the Premier League.
An Appraisal of Marc Guehi
Marc Guehi, the 22-year-old defender, has been a linchpin for Crystal Palace, showing significant development over the past two seasons. Liverpool's interest in him comes at a hefty price, though. Palace have reportedly set a colossal £60m price tag on their prized defender, a valuation that may test Liverpool's resolve.
Although the possibility of Fenway Sports Group (FSG) loosening their purse strings to this degree remains uncertain, it ultimately boils down to how crucial Klopp and his staff perceive their need for a centre-back to be.
Should Liverpool allow Matip's departure and not invest in the 2024 transfer window, their centre-back options would be restricted to Konate, Van Dijk, Nat Phillips and Joe Gomez. Given the chronic injury issues within this group, notably with Konate who only started 17 Premier League games last season, Guehi's signing becomes even more desirable.
Guehi vs Gomez: A Battle of Statistics
Guehi's remarkable performance last season, complimented by his composure – a trait lauded by Patrick Vieira – makes him a viable replacement for Gomez. In a head-to-head analysis of their Premier League performances last season, Guehi outshone Gomez in various aspects, including percentage of dribblers tackled, aerial duels won, interceptions, and ball recoveries, according to FBref.
The Crystal Palace centre-back's formidable presence has won him accolades, with Josef Bursik, the Club Brugge goalkeeper, once dubbing him "an absolute tank" and likening him to a "brick wall."
Considering these factors, it's hard to ignore the proposition of signing Guehi. He brings the perfect blend of youthful vigour, Premier League experience, and proven defensive stats. This could potentially pave the way for Joe Gomez's Anfield exit, and if this happens, the Liverpool faithful may well embrace the change.