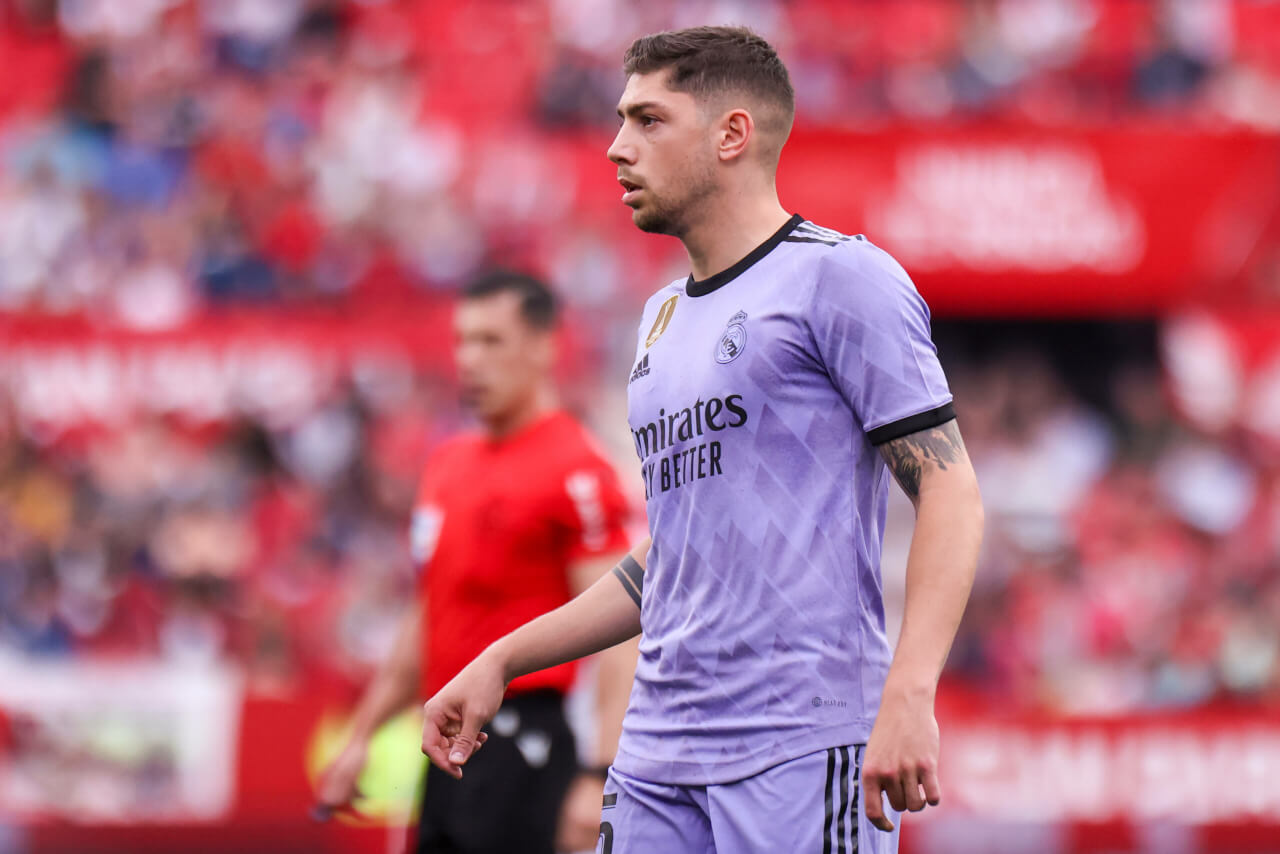 La Liga Club Resists Liverpool's Call Regarding 'Incredible' Midfielder
Federico Valverde: The Reds' Uruguayan Dream That's Hard to Catch
Liverpool FC's strategic pursuits in the transfer market have become a subject of intense scrutiny. Among the names linked to the Anfield outfit, one has piqued interest more than others – Federico Valverde, the 'incredible' Real Madrid player with a staggering price tag.
Liverpool FC Courts Valverde: A Rebuff from Madrid
90min have reported that Liverpool have indeed reached out to Real Madrid about securing Valverde's services. Valverde, a sublime talent from Uruguay, could face stiff competition in Madrid's midfield next season, which prompted speculation around his potential availability.
However, Real Madrid have responded promptly and decisively: Valverde is off the market. The Uruguayan himself has purportedly been approached but expressed no inclination to swap Madrid for Merseyside. With a newborn baby, Valverde appears firmly rooted in Spain's capital.

Liverpool were not the only suitor vying for Valverde's attention, with Chelsea, Manchester City, PSG, and Bayern Munich also allegedly reaching out. Yet, all of their inquiries were promptly dismissed by Los Blancos.
The Undeniable Talent of Valverde
Despite Madrid's firm stance on keeping Valverde, Liverpool's interest remains unabated. The relentless buzz around the 24-year-old midfielder isn't unfounded. Joe Cole has recently labelled him as 'incredible', and his skills have even drawn comparisons to Liverpool legend Steven Gerrard from Luis Suarez.
Nevertheless, a move to Liverpool appears to be off the cards for now. The midfielder's commitment to fight for his place at the Bernabeu, despite incoming talents like Jude Bellingham and Arda Guler, shows a determination to remain part of Real Madrid's plans.
A Potential Future for Valverde at Liverpool?
If Valverde's anticipated struggle for a starting position materialises, it may be worth Liverpool revisiting the matter come January or the next summer transfer window. A season spent mostly on the sidelines could sway Valverde's stance on staying in Madrid.
However, if he becomes available, Liverpool won't be the only club hoping to secure his services. The Uruguayan's skill set is sure to draw interest from several European powerhouses. But for now, it appears the Reds must shift their focus away from this particular pursuit.
Liverpool's audacious approach for Valverde reflects the club's ambition. The Reds are keen to fortify their squad and remain competitive in the high-stakes world of Premier League football. And though this dream may be temporarily deferred, in the football world, circumstances can change as swiftly as the direction of a well-struck ball.