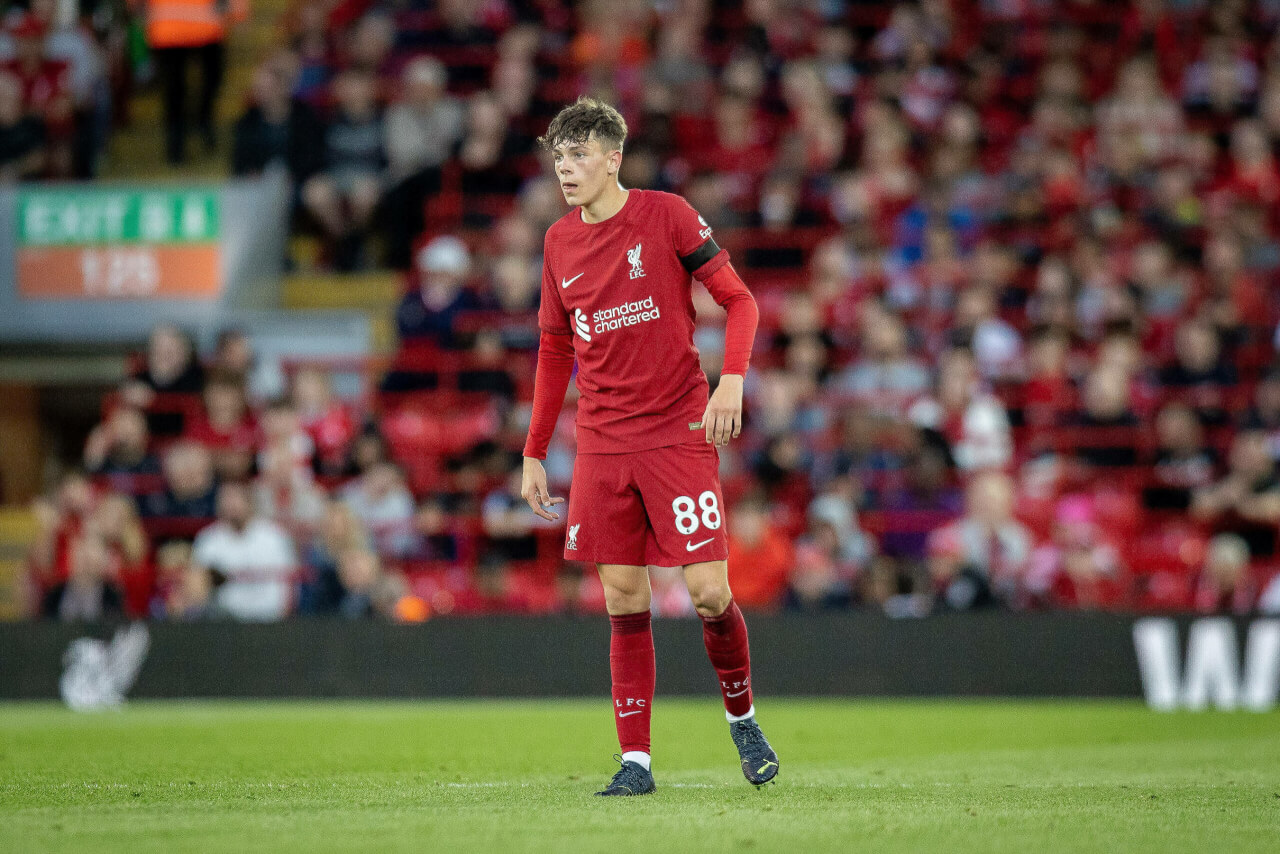 Will Liverpool Starlet Swap Anfield for Xabi Alonso Hookup?
A Seismic Shift for Rising Star Luke Chambers?
The Liverpool Football Club may soon be waving goodbye, albeit temporarily, to academy ace Luke Chambers. The emerging left-back, who garnered substantial attention following an impressive loan spell at Kilmarnock last year, has reportedly attracted interest from numerous teams. Among the interested parties, the most intriguing prospect comes from Germany: former Liverpool midfield maestro Xabi Alonso, now heading up the coaching team at Bayer Leverkusen.
The Stirring Interest in Chambers
Luke Chambers, a name that only truly entered the Liverpool fans' consciousness a year ago during an Asian tour, now finds himself the object of widespread admiration. His raw talent was highlighted on that tour, earning him plaudits from Liverpool's Kostas Tsimikas. Following this, Chambers enjoyed a fruitful period at Kilmarnock, a loan move that put him firmly on the football radar. According to The Athletic, a more demanding challenge may be on the horizon for the 2023/24 season.
Against the backdrop of interest from Championship teams such as Sheffield Wednesday and Watford, the standout suitor is none other than Bayer Leverkusen under the leadership of Alonso. While a return to Anfield for Chambers isn't ruled out, it seems more likely that a loan of increased intensity is on the cards.

Alonso's Gambit: Chambers to the Bundesliga?
Certainly, a move from Kilmarnock to Bayer Leverkusen is a considerable leap. Yet, if Alonso is expressing interest, it implies that Chambers has an extraordinary edge. Leverkusen's transformation from battling relegation to securing a spot in the European places under the stewardship of the 41-year-old Spaniard is testimony to Alonso's coaching prowess. Now, the promising Liverpool youngster may become a part of Alonso's vision.
If Chambers seizes this golden opportunity, he stands to gain more than just Bundesliga experience. Excelling under the guidance of Alonso, an exceptional player turned promising manager, could potentially open new doors for him in his Liverpool journey. As the club starts the process of identifying Andy Robertson's successor, a successful stint in Germany would certainly bolster Chambers' case.
On the other hand, it may also be that in Alonso, Chambers finds a mentor who could himself be destined for the Anfield hot seat. This potential move, it seems, is one that is likely to keep us on the edge of our seats, eagerly anticipating what the next chapter holds for this promising young left-back.