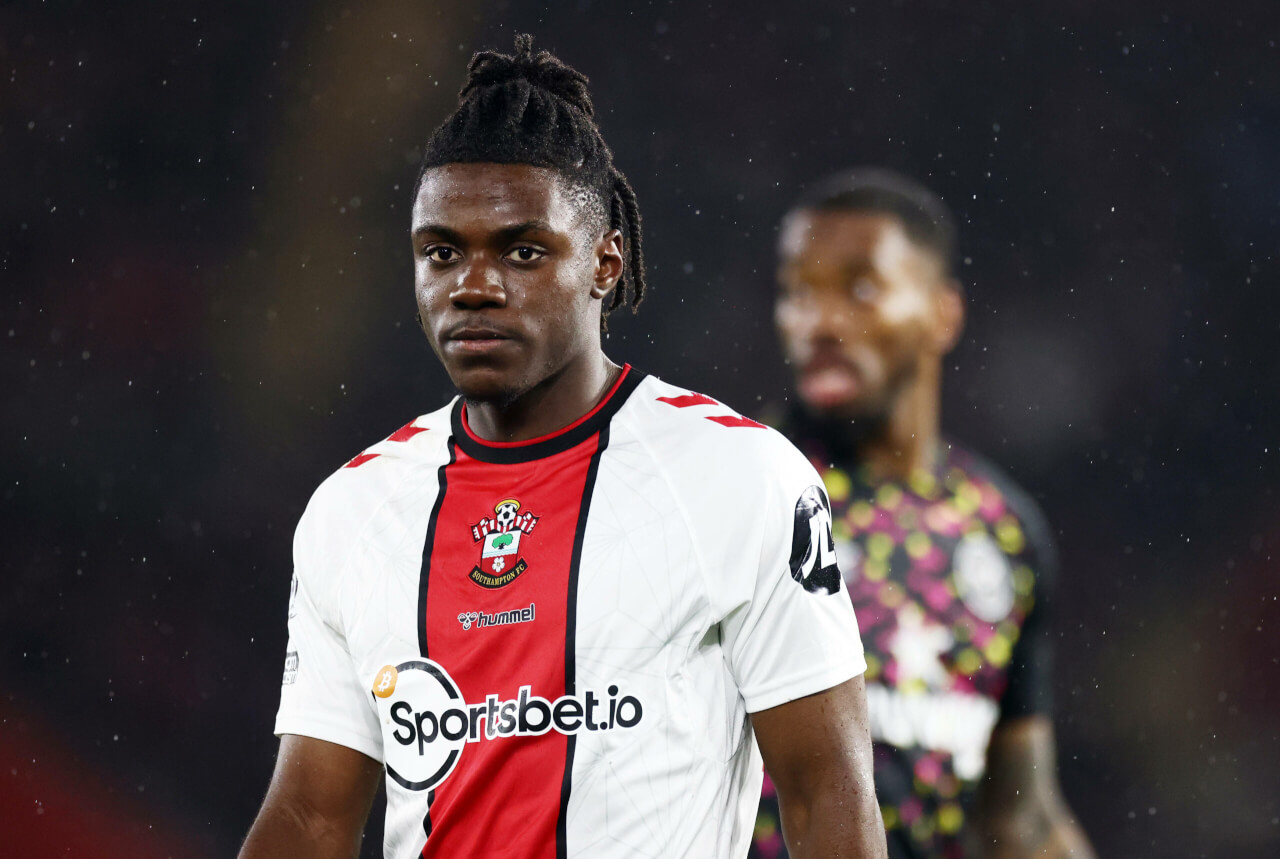 Romeo Lavia to Liverpool? Klopp's 'Big Fan' Status Could Be Key
Liverpool FC Eyes Promising Midfielder: The Romeo Lavia Saga
Amidst the steady hum of the transfer window, one narrative continues to draw attention: the ongoing negotiation saga between Liverpool FC and prodigious midfielder Romeo Lavia. Reported by Florian Plettenburg of Sky Germany, the Anfield outfit maintain their pursuit of the young talent, undeterred by the complexities of the summer transfer market.
Roméo #Lavia, there are still concrete talks with Chelsea, Arsenal, especially with Liverpool as Klopp is a big fan! #LFC

➡️ Been told that his price tag is around £50m this summer!

Confirmed: Barcelona was targeting the 19 y/o but his price is not affordable for Barca this… pic.twitter.com/IpiUvVyAEo

— Florian Plettenberg (@Plettigoal) July 7, 2023

A Delicate Balance: Midfield Dynamics at Liverpool FC
Liverpool's interest in securing fresh talent for their midfield comes with a caveat. The consensus around Anfield this week suggests that Liverpool FC would consider bringing in another midfielder only if one of their existing midfielders departs.
In a surprising twist, there seems to be a potential reshuffling on the horizon. Fabinho and Thiago, two essential cogs in Jurgen Klopp's midfield machine, have reportedly caught the interest of clubs in Saudi Arabia.
If rumours are to be believed, Liverpool might not staunchly resist an attractive offer for Thiago. The Spanish maestro, although a spectacular player, has unfortunately had his time in Liverpool marred by a string of injuries.
The Financial Implication: A Potential Thiago Exit?
With Thiago's current earnings hovering around £10 million, a speculated offer of £15 million from a Saudi Pro League side could present an interesting proposition. Considering both the transfer fee and salary, this potential exit could account for nearly half of the funding required for Lavia's acquisition. A move that, on the surface, appears to benefit all parties involved.
Klopp's Midfield Vision: Lavia the Preferred Choice?
Plettenburg's report unveils Klopp's apparent fondness for the young midfielder, stating:
"Roméo Lavia, there are still concrete talks with Chelsea, Arsenal, especially with Liverpool as Klopp is a big fan!"
This revelation suggests that despite interest from other Premier League heavyweights, including Chelsea and Arsenal, it's Liverpool who might be leading the race for Lavia. Klopp's admiration for the youngster could potentially tip the scales in favour of the Merseyside giants.
The speculation surrounding Lavia's future continues to add intrigue to Liverpool FC's summer. It remains to be seen whether the young star will find his new home at Anfield, or whether the allure of other Premier League giants may prove too hard to resist. In either case, Lavia's transfer saga continues to promise excitement for fans and pundits alike.