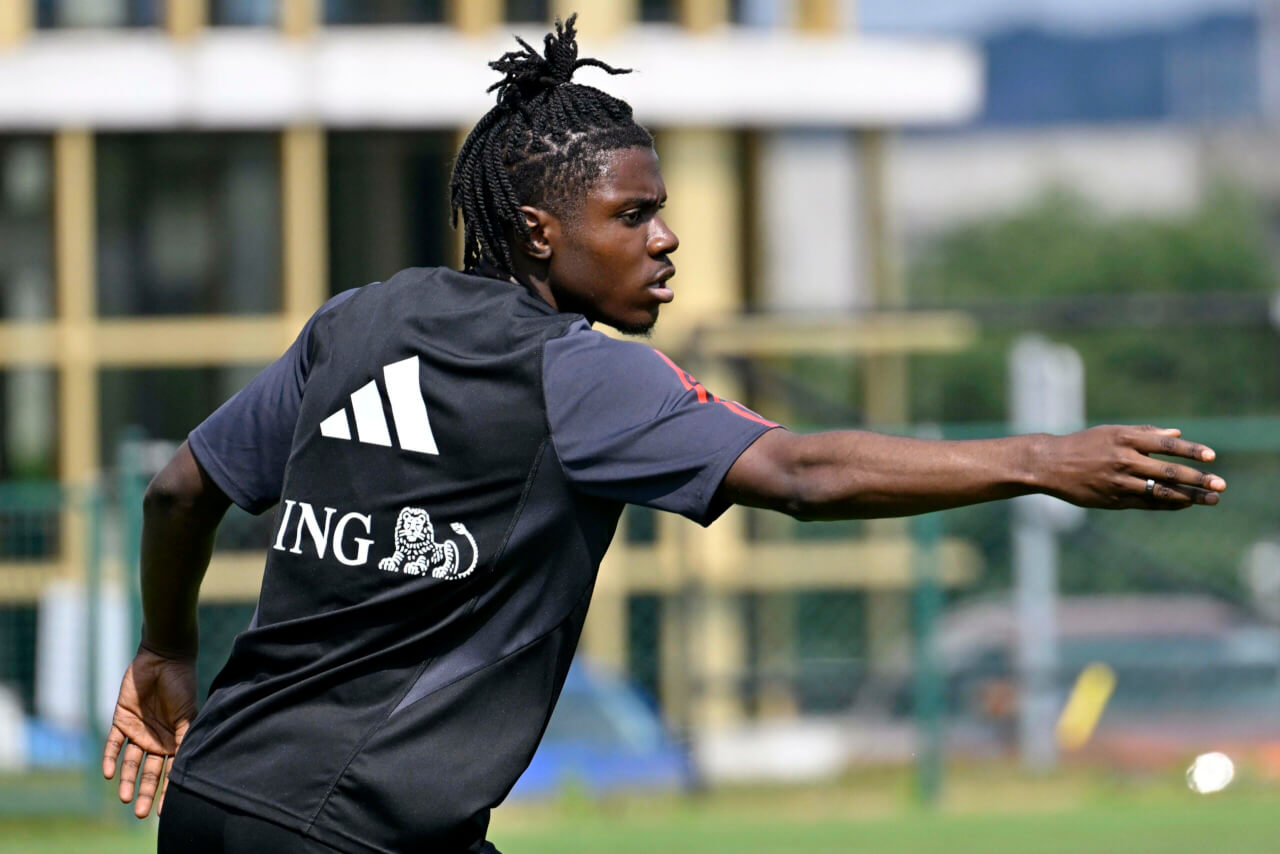 Romeo Lavia to Liverpool? Reds Believe They Have Their Man - Report
Liverpool's Conviction: Romeo Lavia Tipped for Anfield
Liverpool FC, the Merseyside maestros, stand convinced that Romeo Lavia, the young talent emerging from Southampton, has cast his sights on Anfield's glorious pitch, leaving other Premier League predators behind. In the throes of their pursuit, Arsenal and Chelsea have seemingly taken a backseat, according to trusted sources as reported by Football Insider.
An Eye for Talent: A Glimpse at Lavia's Journey
Lavia, a former Man City prodigy, has attracted interest from as far afield as Barcelona. Yet, the Spanish club's financial parameters this summer might hinder them from meeting Southampton's desired price for the 19-year-old midfielder.
The emerging talent has had a successful debut in the Premier League. He was spotted for his exceptional performances at Southampton, leading to widespread attention, including admiring glances from Liverpool.

Lavia: The "Beast" Liverpool Seeks
Jurgen Klopp and the club's recruitment team, in their quest for a defensive midfielder, have found in Lavia a youthful prospect with a promising career trajectory. Lavia's finesse on the pitch was not lost on Liverpool's keen-eyed scouts. His ability to disrupt play, contain the opponent's operating space and lay the groundwork for the team's attacking manoeuvres has earned him the moniker of a "beast".
Player Acquisition: The Liverpool Way
Liverpool's enthusiasm for player acquisition this summer hasn't been tempered, even after securing Dominik Szoboszlai and Alexis Mac Allister for an impressive total of £95 million plus additional costs. Despite these substantial signings, the Merseysiders are eager for another top-tier midfielder.
In this ongoing saga, the stars seem to be aligning for Lavia and Liverpool. As per insider sources, the youngster's transfer to Anfield is "expected to be agreed", contingent on finalising the transfer fee.
The Negotiation Saga: Lavia's Price Tag
Although negotiations are still underway, Liverpool currently seem poised to propose around £40 million for Lavia. Southampton, on the other hand, are aiming for a fee that edges closer to the £50 million mark. With Manchester City entitled to a 20% stake in any fee paid for Lavia's services, Southampton is eager to optimise the Belgian international's value.
The youngster's impressive performance for the Saints, despite their unfortunate relegation, wasn't unnoticed. Amassing 35 appearances across all competitions, Lavia demonstrated maturity beyond his age in his debut senior campaign.
Now back in training at Southampton ahead of their first pre-season friendly against Benfica, the question remains: Will Liverpool's belief pay off?