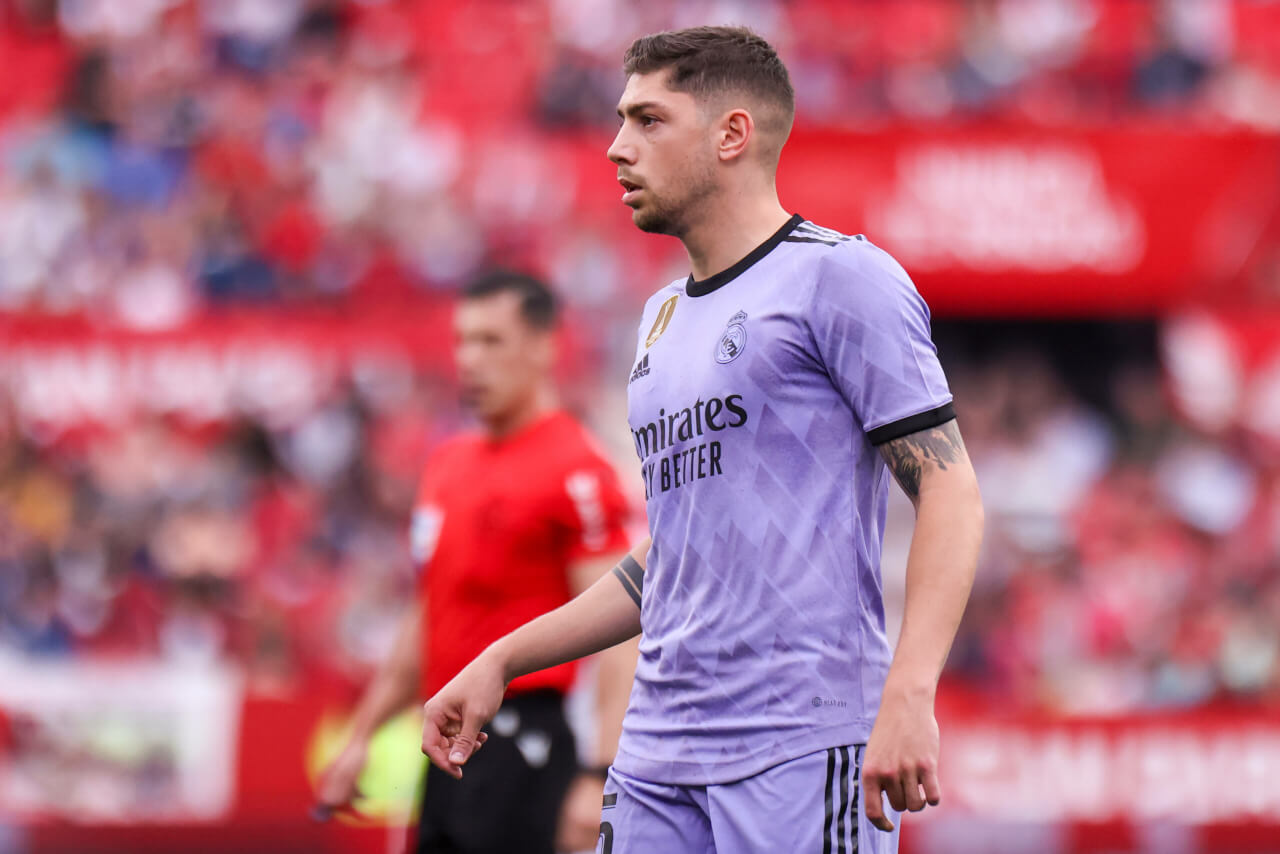 'Contradicting Claims', LFC Chasing Madrid Midfielder? - Journalist
Liverpool Still Interested Real Madrid's Federico Valverde?
Real Madrid's Talent Glut
Real Madrid, the Spanish football titan, finds itself in an intricate jigsaw. In an unexpected turn of events, contract renewals have been signed and sealed by midfield stalwarts Luka Modric, Toni Kroos, and Dani Ceballos, all of whom were predicted to explore pastures new. Contrarily, these veterans are now ready to strut their stuff at the Bernabeu for another season.
This stroke of fortune has compounded with the arrivals of youthful prodigies Jude Bellingham and Arda Guler. Madrid, now caught with a plethora of midfield maestros, needs to meticulously ponder over its talent glut.
"The circumstances have aligned in an unexpected way, and now they must consider letting go of one of their own," cites Alex Kirkland, Madrid correspondent for ESPN FC.

Valverde's Fate in the Balance
Caught in this strategic quandary, the club now turns its gaze towards Aurelien Tchouameni and the Uruguayan dynamo, Federico Valverde. Despite a lukewarm season from Tchouameni, his departure would be rather unlikely given the sizeable investment Madrid made on him a year ago. That leaves us with the 24-year-old Valverde, tipped to be a potential casualty of Madrid's midfield overflow.
Valverde, an effervescent presence on the pitch, could well be on Madrid's selling block.
"Given Valverde's skill set, his adaptability to the English Premier League is unquestionable," states Kirkland.
Contradicting Claims: Real Madrid's Stance on Valverde
The narrative surrounding Valverde's potential exit contrasts previous reports that solidified the club's intentions to retain him. Both parties seemed content with each other, dismissing any inkling of parting ways.
However, Kirkland's viewpoint holds water. Madrid's plans could be influenced by a long-cherished desire to bring French football sensation, Kylian Mbappe, to the Bernabeu. This grand plan would necessitate offloading one or two players to maintain a balanced wage bill.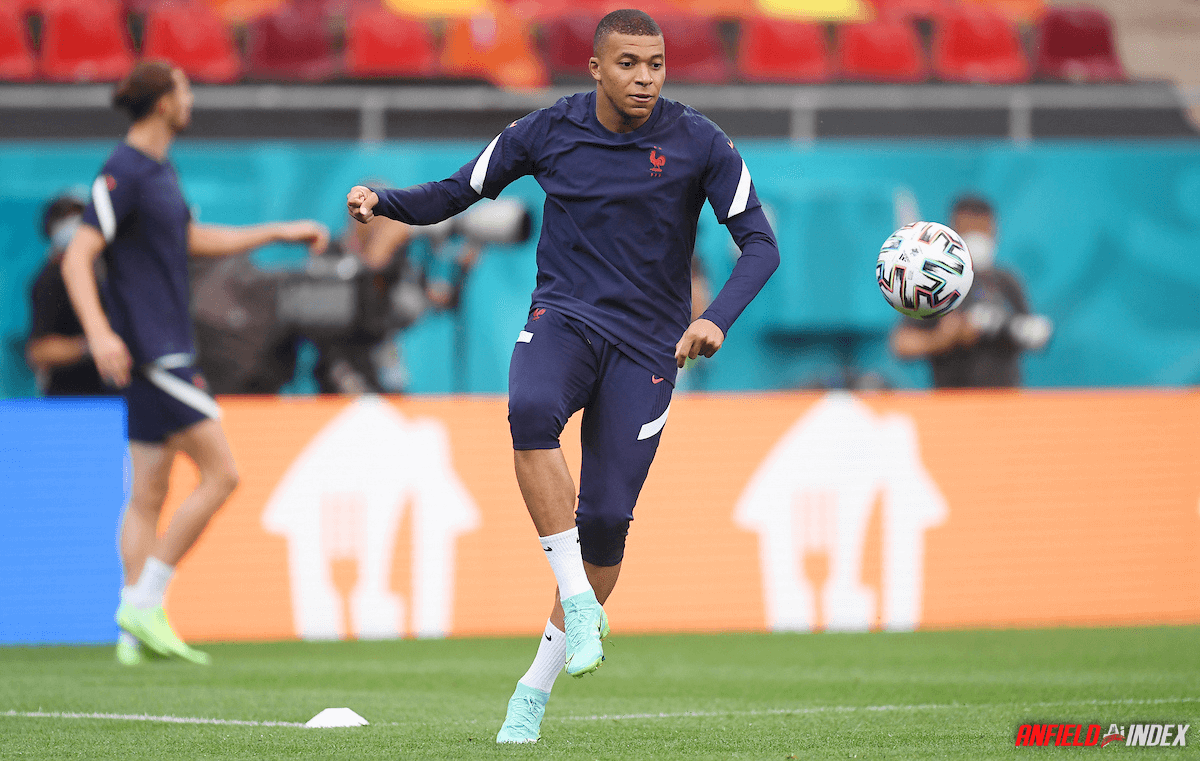 Liverpool's Interest in Valverde
Liverpool, always in search of dynamism to enhance their squad, should undoubtedly have their sights set on Valverde if Madrid does decide to sell. The recent signing of Dominik Szoboszlai notwithstanding, the versatility and goal-scoring ability of Valverde would offer a different dimension to Liverpool's midfield.
The combination of Valverde, Szoboszlai and Alexis Mac Allister could potentially form a formidable, flexible unit for the Merseyside club. However, the likelihood of such a deal coming to fruition seems improbable at this juncture.
Valverde's Future
Regardless of Madrid's inclination to sell, it seems that Valverde might not land at Anfield. The absence of a concrete offer at the beginning of the summer transfer window makes this transfer a long shot. However, football, a game of unpredictable swings, could yet deliver a surprise.
Even as we remain sceptical about Valverde's departure from the Spanish capital, one cannot entirely dismiss the possibility. If a move does materialise, Liverpool would be a fascinating destination for the former Penarol star. But as things stand, Valverde is more likely to don the white of Madrid for another season.