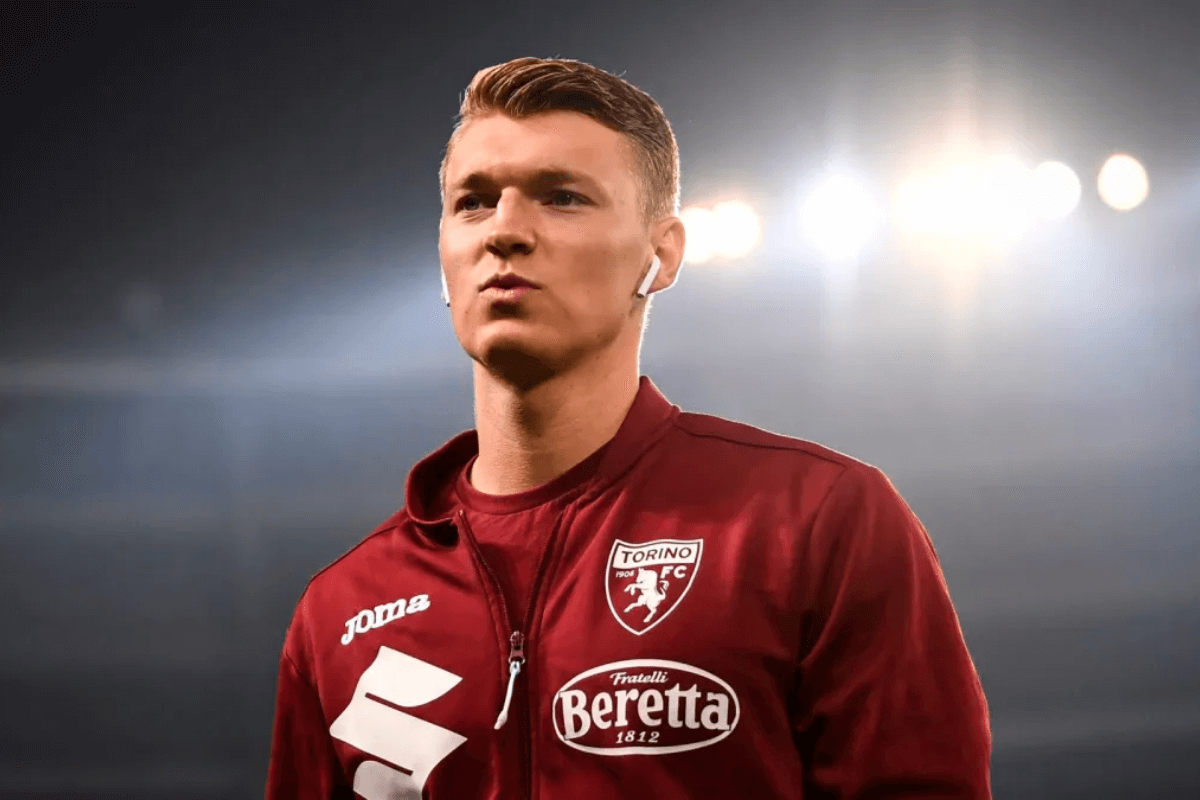 Report - Liverpool Turn To Serie A for Defensive Reinforcement
Perr Schuurs: The Next Piece in Liverpool's Defensive Puzzle
The transfer window can be an intriguing chess game, with every move calculated to strengthen a team's position. Today, we zoom in on Liverpool FC's interest in the sturdy Dutch defender, Perr Schuurs, currently plying his trade at Serie A side, Torino.
Liverpool's Pursuit of Schuurs
Liverpool FC have been known for its shrewd business acumen in the transfer market, and this summer appears to be no exception. The Merseyside giants have set their sights on Torino's Schuurs, a robust figure at the back whose defensive prowess has caught the eye of many in European football.
As reported by Tutto Mercato, Liverpool's manager, Jurgen Klopp, is an ardent admirer of Schuurs. The tall, physically imposing defender seems to embody the characteristics Klopp seeks in his central defenders. Torino's €40m (£35m) valuation of Schuurs doesn't seem to be a stumbling block for a Premier League titan like Liverpool. But the Reds will have to dig deep into their pockets if they hope to prise the Dutchman away from Torino.

Schuurs: An Ideal Fit for Anfield
Described as an 'aggressive' defender, Schuurs perfectly fits the mould of what Liverpool are searching for in their defensive reinforcements this summer. The Dutch international's potential addition to Liverpool's backline could prove pivotal as they aim to re-establish themselves among the Premier League's elite.
According to Tutto Mercato, Liverpool have already made one unsuccessful bid for Schuurs. However, with Torino's valuation now widely known, Liverpool could be preparing a second bid to secure Schuurs's signature. The 23-year-old is fast becoming a top target for the Reds as they gear up to make their third signing of the summer.
The Road Ahead for Liverpool FC
With pre-season kicking off next week, Klopp will be keen to bring in new recruits sooner rather than later. The arrival of Schuurs could play a significant role in shaping Liverpool's plans to challenge for the Premier League title and beyond.
With a £35m price tag now the only obstacle between Klopp and his desired player, a second bid seems likely in the offing. As the transfer saga unfolds, the Anfield faithful wait with bated breath to see if Perr Schuurs will be the next piece to fit into Liverpool's grand scheme for the forthcoming season.