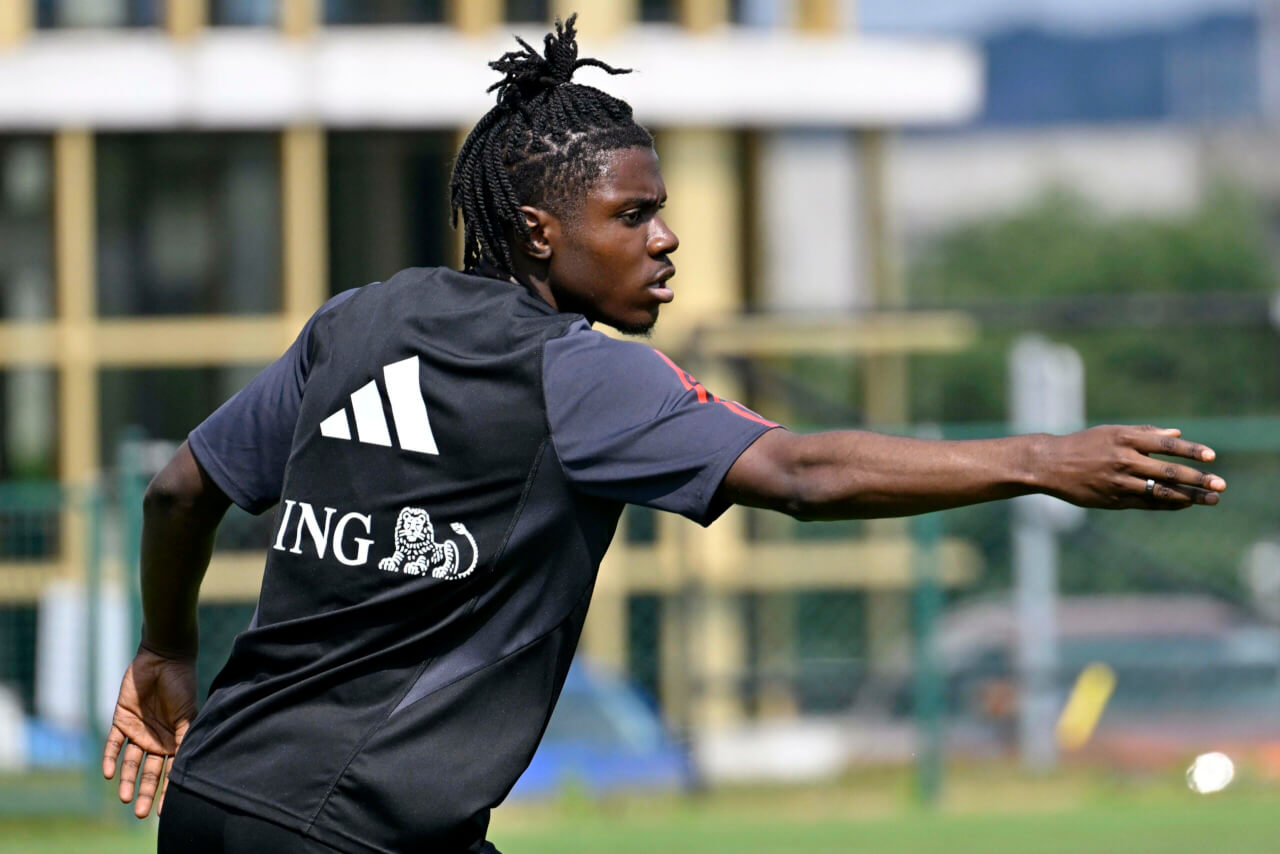 Liverpool talks with Lavia 'concrete and ongoing' - Journalist
Liverpool's Tussle for Romeo Lavia: A Game of Numbers
Football's summer transfer window often generates a whirlwind of speculation, rumours, and intrigue. One such ongoing saga is the Merseyside giants, Liverpool FC's pursuit of the promising Belgian prospect, Romeo Lavia, currently showcasing his talents at Southampton.
Lavia: The Klopp-Endorsed Prodigy
At the helm of Liverpool FC, Jurgen Klopp has earned a reputation for nurturing youthful talent, blending their potential with the experience of seasoned pros. The German manager's interest in Southampton's Lavia, a 19-year-old rising star in midfield, reinforces his commitment to this philosophy.
As reported by Florian Plettenberg, Klopp has identified Lavia as the final piece of his midfield jigsaw for the forthcoming season. However, bringing the Belgian wonderkid to Anfield isn't proving to be a walk in the park.

Talks between Liverpool & #Lavia are concrete and ongoing.

🔴 Understand there is no agreement in terms of salary conditions yet. #LFC

➡️ As reported: His price tag is around £50m
➡️ Klopp wants him!

ℹ️: Very press resistant player – even in high pressure situations, he… pic.twitter.com/sFCxiFP7UR

— Florian Plettenberg (@Plettigoal) July 9, 2023
The Salary Standoff
Despite their shared interest in securing a deal, Liverpool and Lavia's representatives are yet to agree on the player's salary. This hurdle has stalled negotiations, an outcome that is far from desirable for Klopp and the Anfield faithful.
While Southampton's £50m asking price for Lavia might seem hefty, it's perhaps justifiable considering the potential that the young Belgian possesses. The real challenge, however, seems to be satisfying Lavia's wage expectations, with the player likely to command a substantial pay rise if he moves to a top-six Premier League side like Liverpool.
Navigating the Roadblocks
This salary negotiation saga with Lavia could reveal why Liverpool's pursuit is dragging on longer than expected. The Merseyside giants, known for their financial prudence, are reluctant to accede to Southampton's hefty price tag and Lavia's expected wage demands, creating a dilemma that could impact their summer recruitment strategy.
Should Liverpool fail to sign Lavia, it would be a bitter pill for Klopp to swallow. His admiration for the young Belgian is well known, and a breakdown in negotiations, particularly over salary, would be a significant disappointment.
Looking Ahead
As the story continues to unfold, Liverpool's strategy will be scrutinised by both fans and pundits alike. Will they bow to the wage demands of a promising talent, or will fiscal responsibility prevail? Only time will tell.
However, one thing is certain: Klopp's desire to bring Lavia to Anfield is unquestionable. The outcome of this saga could well set the tone for Liverpool's ambitions in the upcoming season.