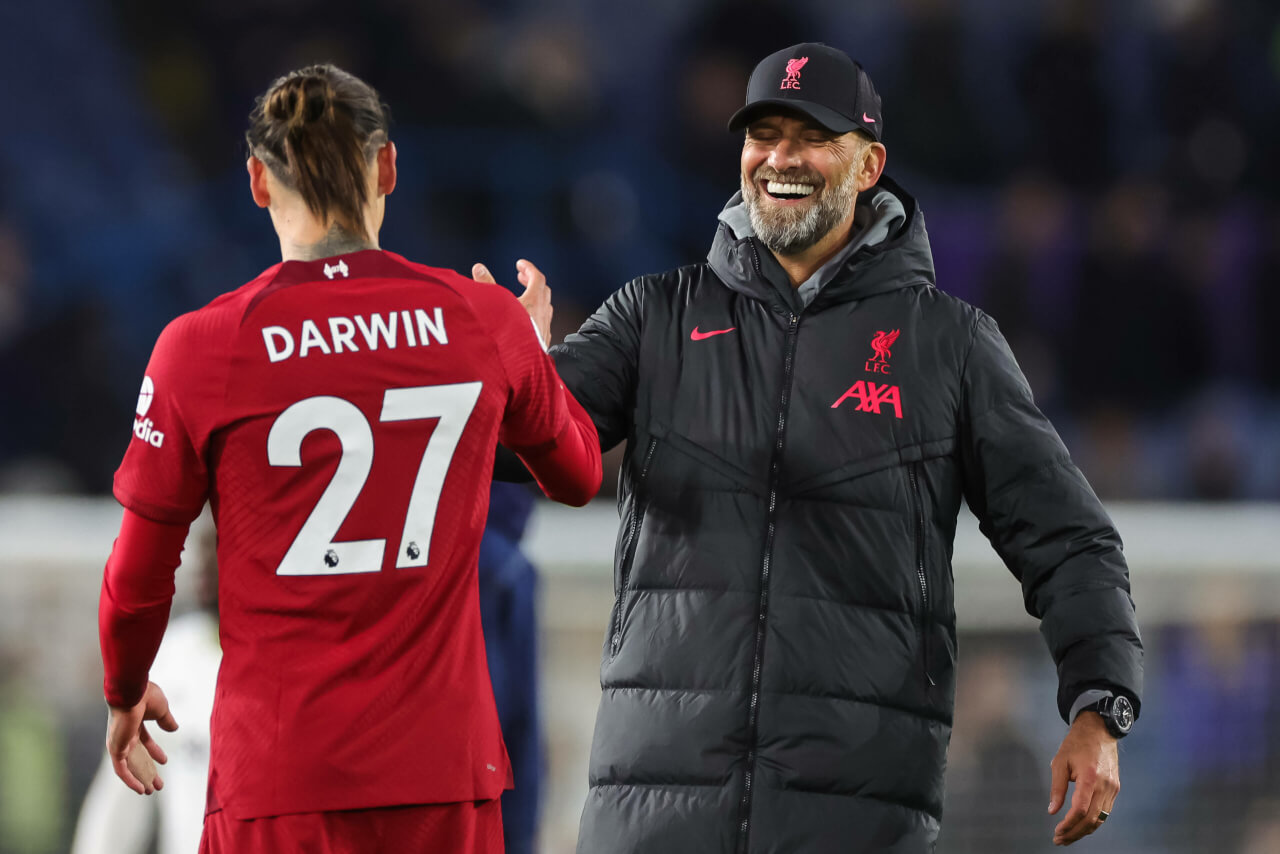 Nunez's English Lessons: A Pre-season Win for Liverpool FC
Darwin Nunez: Taking Strides On and Off the Pitch
Summer's heat heralds not just the return of longer days but also the anticipation of a fresh football season. Among the players donning the famous red of Liverpool FC and readying themselves for the imminent campaign is Uruguayan forward, Darwin Nunez.
The Language of Football
The importance of communication in football is paramount. A well-executed pass, a timely run, a perfectly placed shot – they all rely on a symphony of unspoken dialogue. But when it comes to fostering team spirit and camaraderie off the pitch, the spoken word holds sway. For Nunez, mastering English has been a key off-field goal since his record £85 million move from Benfica to Liverpool last summer.
Nunez's commitment to learn the language was evident when he stated in August:

"As time goes by, I'll be trying to learn English and then I'll be able to converse more with the English-speaking players. I really do want to learn English."
The Klopp's Call
Despite his burning ambition, the journey hasn't been smooth. Liverpool's charismatic manager Jurgen Klopp voiced concerns over the player's English skills earlier this year, hinting at the barrier it could pose in team communications. "His English is still not great if existing at all, which is not helpful," said Klopp in April.
However, the gaffer also noted the forward's enthusiasm, underlining:
"This is a long-term project and he desperately wants to play."
A Striker Finds His Voice
Fast-forward a few months, and Nunez appears to have heeded his manager's words. As evidenced in Liverpool FC's Inside Training YouTube Show, the striker's command over English has seen a marked improvement.
As Liverpool kicked off their pre-season preparations at Melwood, Nunez's voice was a new, but recognisable tune in the ensemble. From warmly greeting Klopp in fluent English to motivating teammates Joe Gomez and Joel Matip before the notorious lactate test, Nunez's progress with the language is remarkable and heartening.
A Promising Season Ahead
The swift strides Nunez has made in learning English will undoubtedly endear him to his fellow Reds and enhance his integration within the squad. His efforts exemplify the spirit of a player determined to contribute not just with goals but also through off-field camaraderie.
With pre-season in full swing, Nunez's linguistic journey adds another layer of anticipation for Liverpool's upcoming campaign. Will his newfound voice echo in the dressing room and on the field? Only the unfolding season will tell.