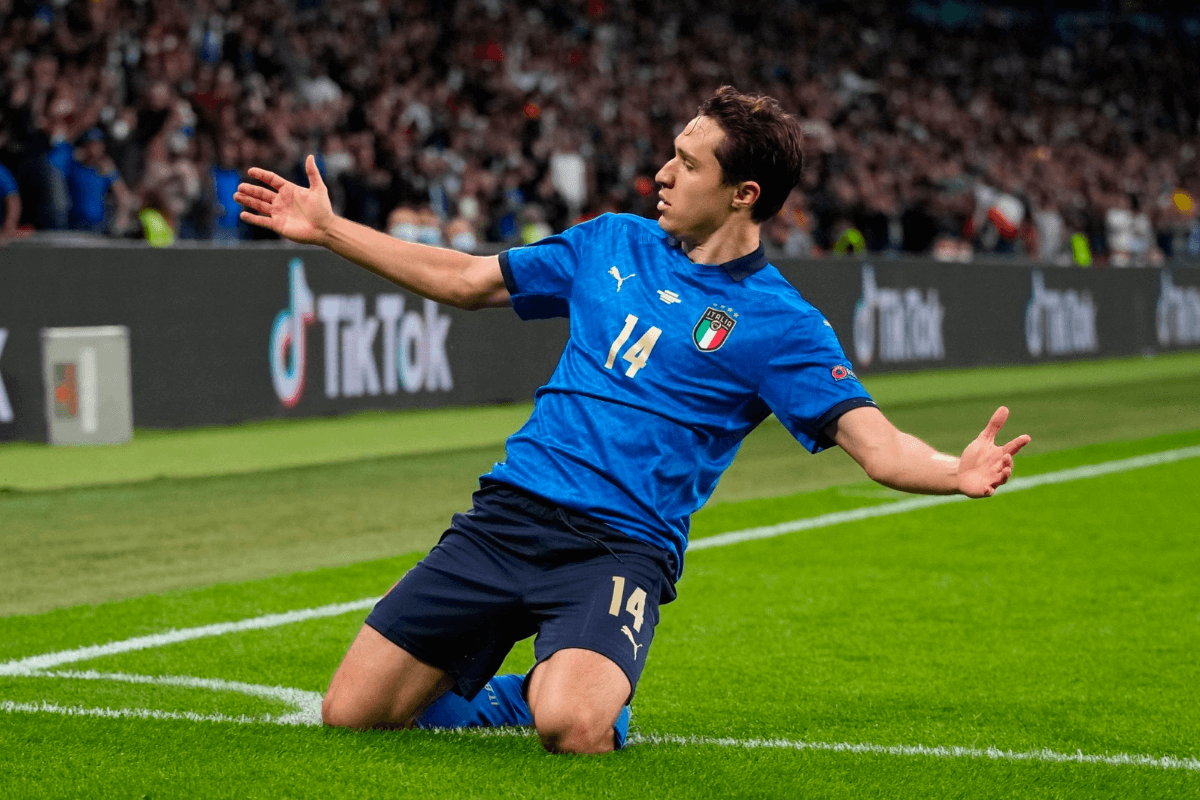 Liverpool Silent over Chiesa Transfer Saga
Turmoil in Turin: Is Chiesa Looking for a Premier League Lifeline?
Unsettled Italian Star at Crossroads
Italian football sensation Federico Chiesa may be on the brink of trading Turin for the Premier League, according to insider sources at Football Transfers. Juventus, the current host of this Azzurri star, appears eager to part ways with their high-profile player to bolster their strained coffers. However, the colossal €60 million asking price could present a stumbling block.
Devalued but Still in Demand
Chiesa's valuation has notably dipped from a peak of €57 million to a more modest €30.6 million, Football Transfers reveals. This fall follows a debilitating injury that impacted the player's performance and time on the field. Despite this, the 25-year-old remains a revered figure on the international scene after his instrumental role in Italy's Euro 2020 triumph over England.
Financial Woes and Tactical Discomfort
Juventus' financial troubles have been laid bare with reports of staggering losses amounting to €612.9m over the past five years. Amid ongoing allegations of financial misconduct, the Italian giants are keen to offload some of their high earners – with Chiesa being a prime candidate.

Compounding this financial crisis is the player's dissatisfaction with his current role. Chiesa feels restrained by Allegri's defensive approach and yearns to utilise his talents further up the pitch.
Is Liverpool or Chelsea Chiesa's Next Chapter?
Liverpool, once admirers of the winger back in 2019, have shown no signs of reigniting their interest. Premier League newcomer Newcastle United, currently in talks with Leicester City for Harvey Barnes, is also unlikely to make a bid due to the hefty fee associated with Chiesa's contract, which extends until 2027. Aston Villa, despite having been offered the player, couldn't convince him to forgo Champions League football.
Despite these setbacks, there is no denying the substantial reputation that Chiesa carries with him. Regardless of his past injuries and mixed season of just four goals in 33 appearances, Chiesa remains a sought-after talent on the European football stage. His potential Premier League move may yet be the most intriguing saga of this transfer window. Will it be Chelsea who steps in? Or Will Liverpool rekindle their interest in an old flame? Only time will tell.