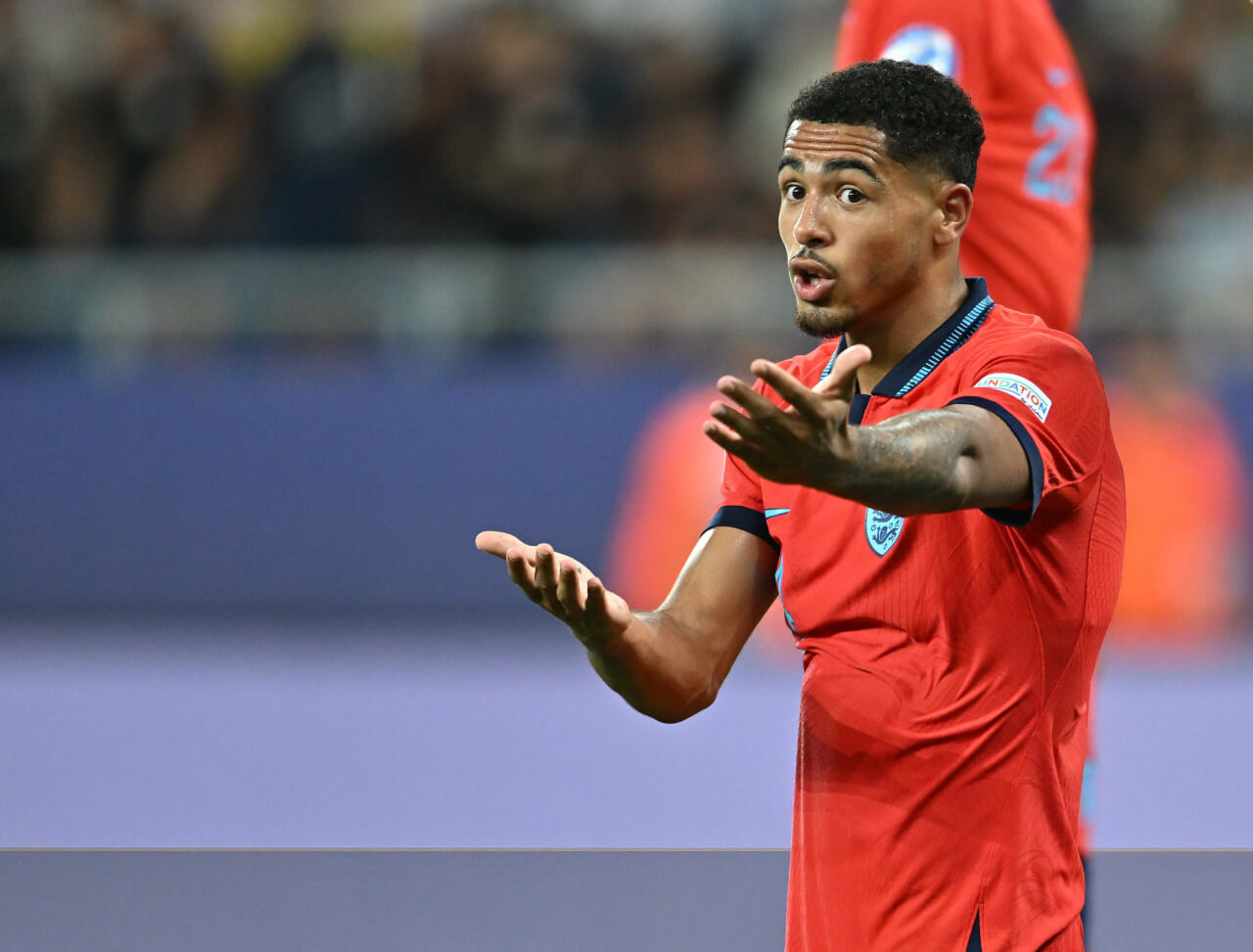 Tug-of-War Over Levi Colwill: Liverpool's Bid Versus Chelsea's Stance
Levi Colwill: A Rising Star in English Football, Torn Between Liverpool and Chelsea
Levi Colwill, an emergent force within the English football scene, has been on an exceptional trajectory over the last year. With his talent illuminating not only Brighton & Hove Albion but the victorious England U21 side during their Euro U21 Championship run, he has quickly fashioned a reputation as a future cornerstone in central defence.
Levi's Stellar Year on the Pitch
Following a prosperous season-long stint at Brighton on loan from Chelsea, Colwill demonstrated his potential prowess, enough to turn heads and generate comparisons with celebrated names like Virgil Van Dijk. Amid these successes, rumours started to percolate about Liverpool's burgeoning interest in this young defender, a story given further substance by the comments of noted football journalist Fabrizio Romano.
The Liverpool Chess Game Begins
Renowned for his accurate football news, Fabrizio Romano didn't mince words when he addressed the rumours around Liverpool's interest in Colwill. During a YouTube interview on the @bornnredlfc fan channel, Romano confirmed, "Liverpool's interest in Levi Colwill is 100% confirmed and very strong, but it's very complicated with Chelsea viewing him as a crucial player."

Despite this assertion, he suggested that a move to Anfield would be complex, stating, "The only way the defender leaves is if he directly asks to leave the club."
The Chelsea Conundrum: Sell or Stay?
Chelsea, having already offloaded an array of players like Mason Mount, Mateo Kovacic, and Kalidou Koulibaly for substantial revenue, doesn't appear to be under any financial duress compelling them to let go of Colwill. The club's reserves also include high-calibre talents like Romelu Lukaku and Cristian Pulisic, whose departures would potentially be sanctioned before considering a Colwill sale.
Mauricio Pochettino: The Mentor in Waiting?
Adding another layer to the narrative, newly appointed Chelsea manager Mauricio Pochettino is reputed for his talent development prowess. This makes Colwill a prime candidate for mentorship under the Argentine's guidance.
All signs point to a future at Stamford Bridge for the young starlet unless Colwill takes a bold step in driving his own football destiny. As things stand, it appears that fans will be seeing more of him in Chelsea blue come the next season. One thing is certain, though – with his undeniable talent and promise, Colwill will continue to be a name to watch in English football.