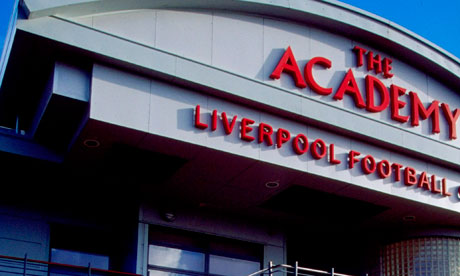 Basque Bound: Liverpool Prodigy Elijah Gift Bids Anfield Adieu
A New Chapter for Elijah Gift
It's official: the gifted Elijah Gift, a young football star who has graced the pitches of Liverpool for several years, is heading home. His social media teemed with heartfelt farewells as he bid goodbye to his Liverpool family after sealing a transition to Athletic Bilbao, the pride of his native Basque region.
Liverpool's reliable insider sources have revealed that an appealing offer was put on the table for the 17-year-old prodigy. Although the precise figure remains confidential, credible sources like The Athletic hint towards a £1m valuation.
Athletic Club's Basque Policy Comes at a Price
There's a charming quirk that distinguishes Athletic Club in the La Liga constellation: their steadfast commitment to recruiting exclusively from the Basque region. With Gift's roots in Corella, this policy came with a higher price tag in this particular situation once their interest had surfaced.

In the grand scheme of Liverpool's strategy, releasing Gift made sense. The Merseyside club enjoys a surplus of talent on the flanks, especially in their junior divisions. Names like Ben Doak, Harvey Blair, Trent Kone-Doherty, and Ranel Young — the latter freshly minted with a professional contract — have ensured that Liverpool's wide positions are brimming with young potential.
Gift's Farewell and Memorable Liverpool Journey
In his swansong season, Gift made quite an impression in Liverpool's Under-18s. His tally of 20 games included a memorable debut in the UEFA Youth League for the Under-19s. While the numbers — four goals and three assists — were commendable, it was the tangible progression in his game under Marc Bridge-Wilkinson that really caught the eye.
With the finalisation of his move, Gift's parting message via Instagram was an emotional nod to his time at Liverpool. "Dear Reds, sadly, after six years at this amazing club, today marks the end of my journey with Liverpool FC. I am truly grateful for every second I have spent at this special club," his message read. It was a heartfelt testament to the camaraderie and team spirit he encountered during his tenure at Anfield.
View this post on Instagram
Leaving on a High
Gift's flair shone the brightest during an U-18s Merseyside Derby in January, where he provided both a goal and an assist, drawing 2-2 with Everton. His versatility across the wings saw him conclude the season on a high. His final four U18 Premier League outings yielded two goals and two assists — a testament to his contribution, which included a vital strike in the season's closing 3-1 triumph over Newcastle United.
As Gift sets sail for his home country and embarks on a fresh chapter with Athletic Club, Liverpool fans, team-mates and coaches alike are bound to remember his impact. His six-year journey may have ended, but his promising future is about to unfold. #YNWA.