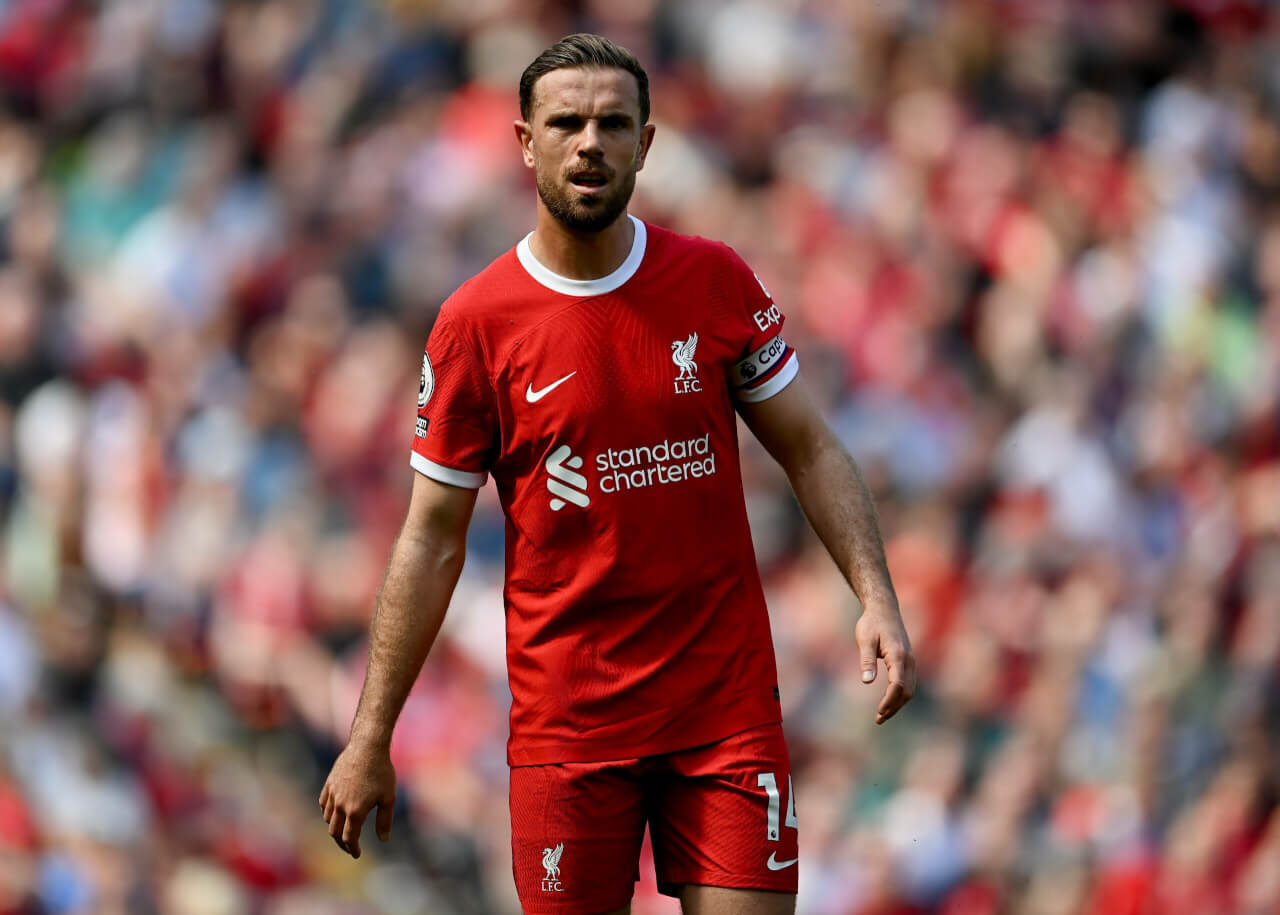 'It's daft', Liverpool Fans React to Henderson Saudi Links - Opinion
Liverpool Fans Divided over Jordan Henderson's Rumoured Saudi Arabia Transfer
"No, Not Now" – Liverpool Fans React to Henderson Transfer Rumours
Revelations about Liverpool captain Jordan Henderson's possible move to Saudi Arabia have sent shockwaves through the fan base. The echo of disbelief was palpable as fans fiercely debated the implications of losing another cornerstone player, following James Milner's exit.
"I don't think Jordan would follow Gerard over there," was one takeaway comment during a recent Redmen TV video podcast featuring fan media stalwarts Paul Machin and Chris Pajak.
The Value of Henderson to Liverpool
Henderson's status as the linchpin in Liverpool's strategy cannot be underestimated.

"Jordan Henderson's English, obviously aside from that, he is your captain. We've already lost James Milner, who was sort of that role," said Pajak.
Henderson has stepped up to fill the void left by Milner, assuming the additional responsibility with characteristic determination.
"If you need someone like that on the pitch, then you've probably not got the right mentalities in the rest of your squad," said Machin, emphasising Henderson's vital role as Liverpool's inspirational leader.
Would Henderson Trade Liverpool for Saudi Arabia?
To think of Henderson leaving Liverpool for Saudi Arabia seems counter-intuitive to many.
"No, not now, he's going to want to be a part of this rebuilding, gonna want to be front and center of it," said Pajak, reflecting a widely held sentiment.
While the majority would prefer Henderson to stay put, others have pragmatically pondered his potential sale value.
Pajak suggested, "Realistically there is a price here, and it's probably 40 to 50 million," but quickly added, "No one's coming in for 40-50 million for the 32-year-old."
The Role of a Captain and Potential Successors
The discussion didn't stop at the potential move; the panel also speculated about potential successors for Henderson's captaincy. Trent Alexander-Arnold's name was mentioned in this context, but the jury is still out.
Machin noted, "I think Trent, when he plays in that midfield role he's been playing, looks like Captain team material." However, he added, "The armband's nothing. The armband matters off the pitch because you need a hierarchy."
In conclusion, the rumoured move of Jordan Henderson from Liverpool to Saudi Arabia has stirred a hotbed of debate. While there is a small contingent open to the financial benefits, the overwhelming sentiment among fans is a desire for Henderson to stay put. As Liverpool continue to rebuild, losing their captain seems to be a step in the wrong direction.
In the words of Pajak, "It's daft. Especially when we've just lost James Milner."
Only time will tell how this story unfolds.