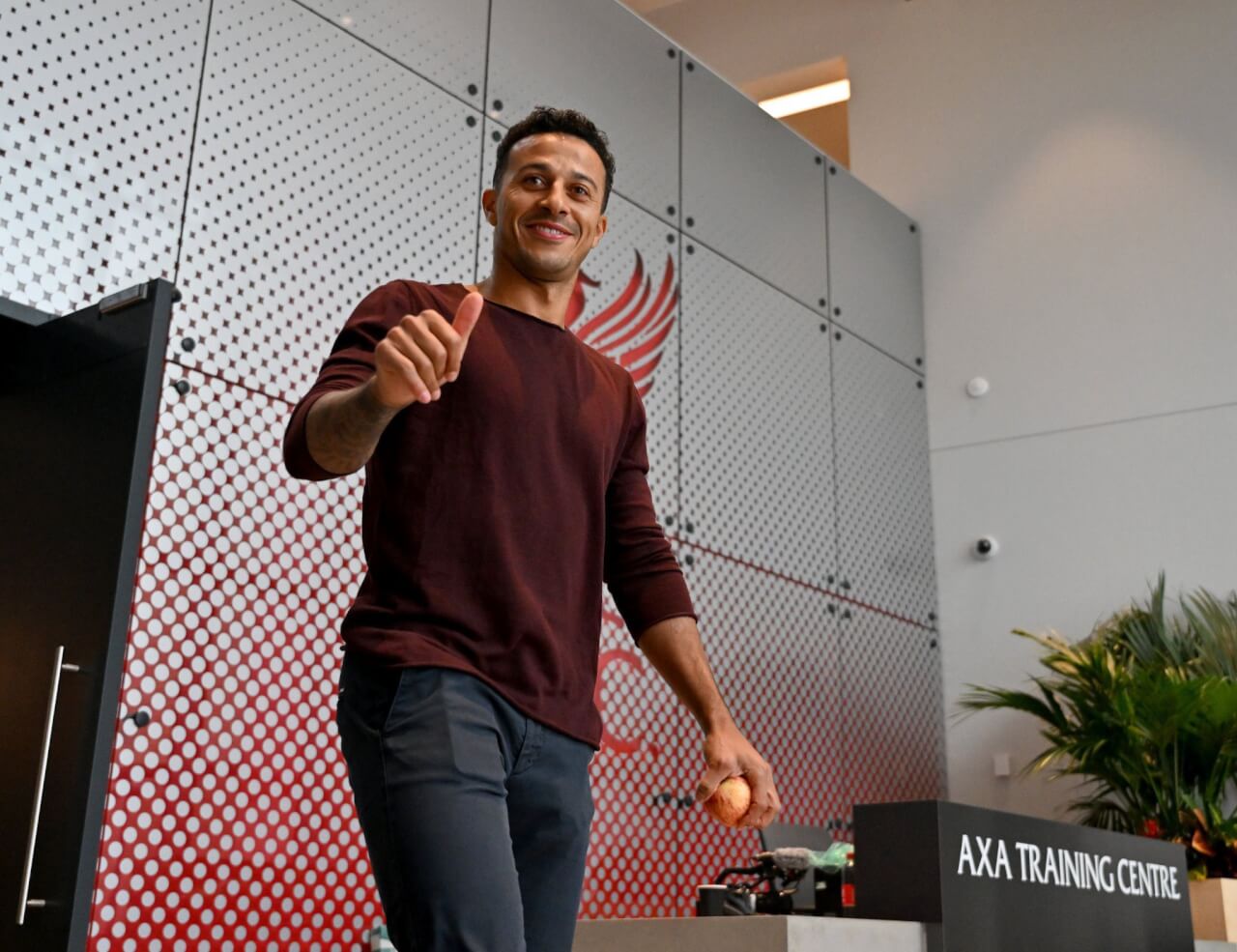 Keep, Sell or Renew: Breaking down Liverpool's contract decisions (Part One)
Over recent years Liverpool have made quite the habit of letting players leave on a free transfer at the end of their contracts.
Roberto Firmino, James Milner, Alex Oxlade-Chamberlain and Naby Keita all left the Reds this summer upon the expiry of their deals at the club.
Liverpool have a number of important players with contracts expiring in the next two years, so today we're going to look at what the club should decide to do with each player with an expiry in 2024.

June 2024:
Thiago Alcantara: Keep
First on the list is Spanish midfielder Thiago Alcantara, with his current contract set to expire next summer.
The 32-year-old is currently linked with a permanent move away from Anfield, with a number of Saudi clubs interested in signing the magician.
Since joining the Reds in 2020, Thiago has missed more than 60 games through injury which has left many fans wondering whether it could be time to move him on.
There's no doubt that he's a world-class footballer when fully fit, but that only happens two or three times a season.
Personally, I believe it could be worth keeping Thiago in the squad for the upcoming season for some much-needed experience and quality in depth.
Ideally, I would look to extend his contract by a year and then look to sell him for a fee next summer.
Joel Matip: Sell
Next up is 31-year-old centre back Joel Matip, who comes into this summer window on the back of a very poor 22/23 season for the Reds.
Matip has also always struggled for full fitness during his time at Liverpool, making just 14 appearances in the Premier League last time out.
With Liverpool tipped to make a move for a defender this window, I think it could be worth looking at raising some funds through selling the Cameroonian.
If a bid of around £10-15million was to come in for Matip, I would be very tempted to let him go a year early and put the money towards signing Levi Colwill or Goncalo Inacio.
Sepp Van Den Berg: Renew
After two reasonably successful loan spells away from the club, I believe Sepp Van Den Berg could be in line to be Jurgen Klopp's fifth choice centre-back for the 2023/24 season.
A role that has normally been covered by Nathaniel Phillips will likely need to be replaced, with Phillips likely to leave the club this summer.
Van den Berg spent last season out on loan at FC Schalke, making just nine appearances due to suffering multiple injuries across the season.
The German side were clearly impressed by the 21-year-old's potential as they pushed at the start of the window to take the defender back on loan once again.
The Dutchman's versatility is also crucial in his value to Klopp, as he can also slot in at right-back if needed.
I wouldn't be surprised to see the club offer Van Den Berg a new three or four year contract, mainly to maintain his value in the market.
Adrian: Keep
Spanish goalkeeper Adrian has obviously just signed a one-year extension at the club, but I expect him to leave at the end of next season when that deal expires.
Since 2019, the Spaniard has become Klopp's third choice goalkeeper and at 36-years-old, that looks unlikely to change any time soon.
The fantastic performances of back-up keeper Caoimhin Kelleher hasn't helped Adrian's chances at getting competitive game time either.
However, Adrian is clearly an important member of the dressing room and is still a capable keeper in times of desperation.