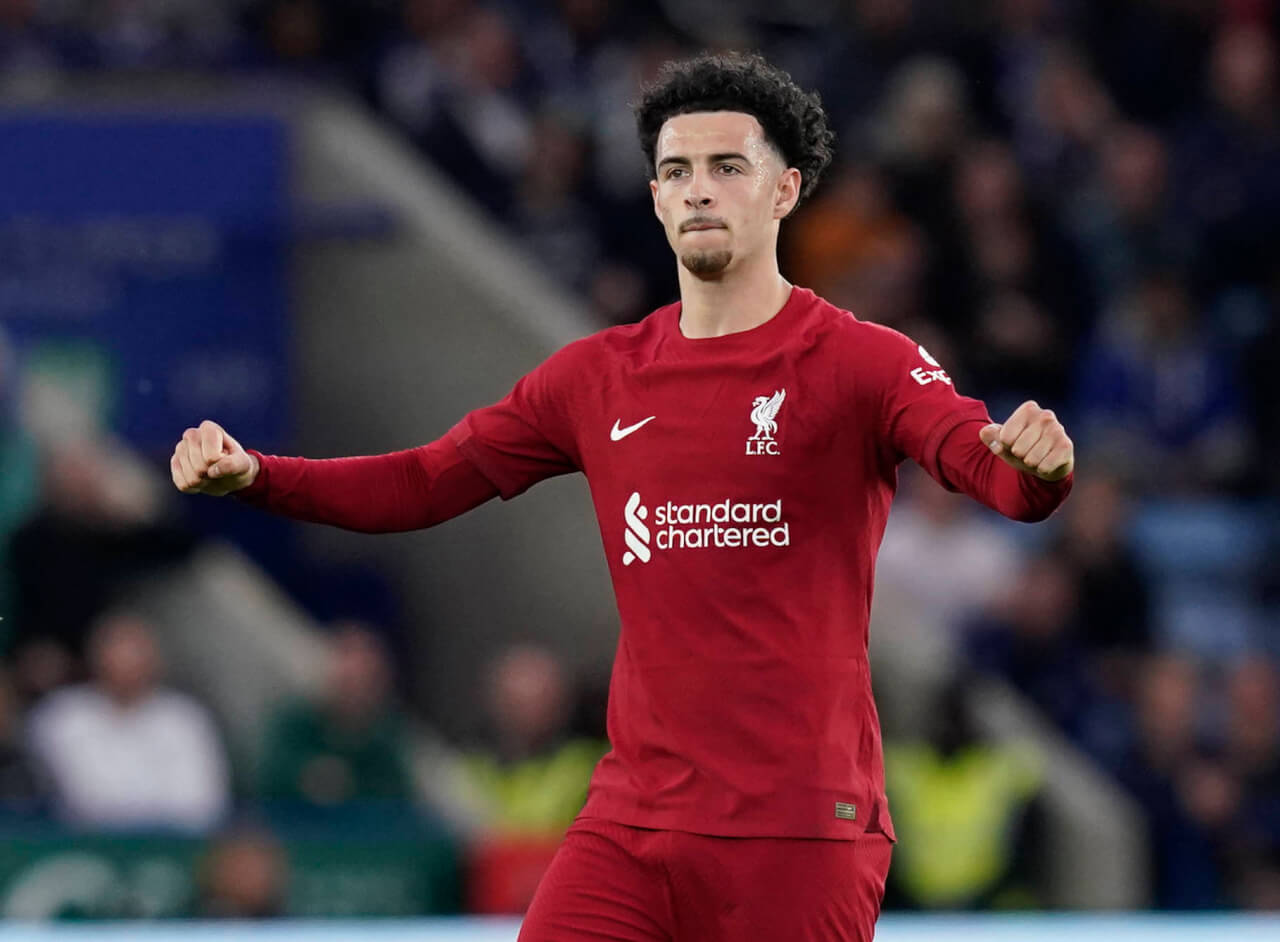 Curtis Jones: The latest victim of Liverpool fanbase hyperbole
You'd think that with James Milner moving on and Jordan Henderson slowly on his way out at Liverpool, we may have a bit of breathing space when it comes to an Englishman causing a massive split in the fanbase.
Wrong.
Curtis Jones looks set to plug that gap, not that it's through any choice of his own.

The 22-year-old has long been talked about as a huge prospect at Liverpoool, shining in the youth team, breaking into the senior setup and memorably scoring that FA Cup winner against Everton back in 2020.
Over the past year or two, however, Jones has found himself increasingly under the spotlight, with some keen to overlavish him with praise, but others far more desperate to drag him down at any given opportunity.
There is no question that he has failed to kick like many would have hoped at this point in his career, although much like Naby Keita and Alex Oxlade-Chamberlain, a lot of that has been through no fault of his own.
Injuries have limited Jones to only 36 Premier League starts over the past four seasons – some of that has simply been down to Jurgen Klopp using him as a substitute, it should be stressed – and it has been difficult for him to get any kind of momentum going.
Expecting any young player to make his mark and reach expectation levels through sporadic appearances is asking a lot, so it has been no surprise to see his performances generally lack a punch.
What we saw towards the end of last season was much more like the Jones we hope to see for many years to come, as he chipped in with goals from midfield, provided discipline and hard work, and generally looked a more physical and confident figure.
Jones has backed up that impressive finish to 2022/23 with European Championship glory with England's Under-21s – a competition that saw him named in the Team of the Tournament and also win the Player of the Match award in the final – as his stock continues to rise again.
There have predictably been some Liverpool supporters who have gone overboard about his form, backing him to be a regular starter at Anfield next season, even though Alexis Mac Allister and Dominik Szoboszlai have come in to provide very strong competition in his position.
All of a sudden, he can do wrong, and while it is great to see any Reds player being talked up and lauded, there can reach a stage where it becomes problematic, with a local lad being given too much leeway over foreign players not always afforded that luxury.
As for the other camp, they are far worse.
There seems to be a concerted effort for a chunk of the fanbase to actually show anger at the plaudits coming Jones' way, leading to them taking the exact opposite view and doing their utmost to pay him no compliments.
This is mainly on social media, of course, which invariably doesn't represent real life, but it is still indicative of the hyerbolic nature of so many football supporters in 2023.
The truth, like so much of football, is that a middle ground exists with Jones, in terms of the way he should be assessed currently, and what the future potentially holds for him.
He deserves great credit for some eye-catching form for Liverpool in the spring, and for a superb European Championship campaign with England, and Klopp should rightly have hopes for him going into 2023/24.
Jones also needs to produce this level of consistency and influence for long periods, however, and the jury is still out on whether he is at the required level to be a genuine key man, a squad player or someone who will eventually be sold.
Quite why any Liverpool fan would want to go out of their way to put him down beggars belief, but these indviduals do exist for some strange reason.
These same people would have been similarly harsh if Twitter existed when a 22-year-old Steven Gerrard was around, which just about sums them up, not that Jones will likely ever reach the legendary former captain's level.
This season feels like Jones' most important yet for the Reds, as he looks to earn even more admirers and silence the doubters, and his career does still feel as though it could go either way.
The current evidence is certainly promising, though, and if he can avoid being struck down by the injury curse again, he has years ahead of him to develop into a formidable footballer.