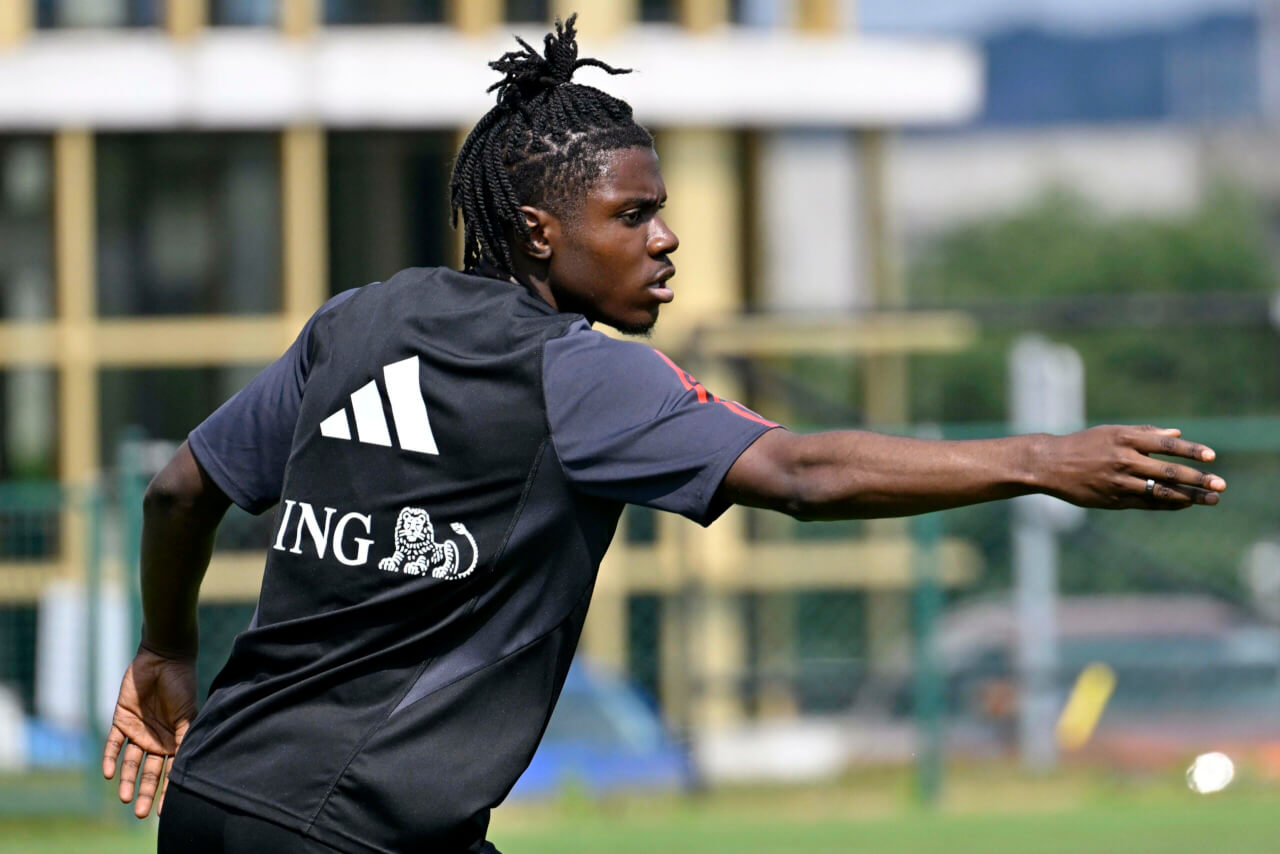 Roméo Lavia Offers the Perfect Transition for Fabinho
Roméo Lavia Offers the Perfect Transition for Fabinho
I recall the aftermath of Jürgen Klopp's first Champions League final defeat (as Liverpool manager), after their disheartening 3-1 loss to Real Madrid in 2018. In the build up to that game I was confident that our blend of chaos and creation would overpower the Spanish giants, yet circumstances prevailed and ultimately Europe's greatest powerhouse overcame our attempts to reclaim past glories. Within that 2018 side there are a few players that still reside; however, much has changed since that fateful evening.
Champions League Final 2018 – Lineup

GK – Loris Karius
RB – Trent Alexander Arnold
LB – Andy Robertson
RCB – Dejan Lovren
LCB – Virgil van Dijk
RCM – Georginio Wijnaldum
CDM – Jordan Henderson (c)
LCM – James Milner – off 83
RF – Mohamed Salah – off 30
CF – Roberto Firmino
LF – Sadio Mané
Subs;
Emre Can – on 83
Adam Lallana – on 30
With Jordan Henderson starting as the defensive midfielder that evening, with James Milner and Georginio Wijnaldum flanking him, it showed the drastic need for a specialist holding midfielder in the team. Emre Can came onto the field later, yet this would represent his last game before a Bosman free transfer to Juventus, thereby requiring a first team calibre replacement. Within our depth of despair, the reds reacted with a transformative summer. As the dust settled on that final (played on May 26th), it was not long before Michael Edwards made his first major signing of the transfer window. On May 28th 2018, our former Sporting Director pulled off a brilliant piece of business, in recruiting Monaco's tenacious and bullish Fabinho. The news of that deal broke very suddenly and was wrapped up very quickly. Evidently this was an acquisition that had been in the works for some time, especially due to the impending departure of Emre. For a fee that would top out at £43m, the reds were signing one of the world's best defensive midfielders and the only elite level holding player, since the days of the wonderful Javier Mascherano. That transfer was completed just over five years ago, which was a summer which also saw the purchase of the world's greatest goalkeeper, Alisson Becker, and the now departed duo of Xherdan Shaqiri and Naby Keïta. In the seasons that followed that epic window of change, the following achievements were secured by England's most successful ever football club.
2018/19 – Champions League
2019 – UEFA Supercup
2019 – FIFA World Club Cup
2019/20 – Premier League
2021/22 – FA Cup
2021/22 – League Cup
If not for the sports washing enterprise of Manchester City monopolizing the footballing world, it is fair to say that that superb array of silverware would have been far longer. Fabinho became an integral part of brilliance, however, the hands of times wait for no man. Eventually we will have to replace every part of the Jürgen Klopp squad which achieved so much, which has led to our current Sporting Director, Jörg Schmadtke, targeting the long-term replacement for our Brazilian enforcer.
Roméo Lavia appears to be the chosen successor, with various outlets reporting that he has asked his current employers for the move to Anfield. There is little doubt that personal terms have been agreed, therefore, a structured fee of around £50m could be agreed with Southampton in the next few days. The former Manchester City player is a 19-year-old that appears on the cusp of greatness, one who was once lauded by Pep Guardiola. The former Anderlecht star possesses strong defensive work, solid positional play, and very good on ball prowess. He is probably a hybrid of Moisés Caicedo and Rodri (though not at either level yet), which will offer the perfect combination of power and ability to immerse into the next Jürgen Klopp team. It is very clear to see that some will look negatively at the projected £50m fee, though I suspect these are the same Liverpool fans that have been crying out for summer additions. I see the value in this deal and have no doubt whatsoever that he will double in worth before he turns 21-years of age. There was once a bitterly disappointed summer of 2018 which then led to major change. I certainly feel that this move (alongside the others) could represent a similar shift in our trajectory and create another path to glory. We must be proactive off the pitch bring in players that are hungry to repeat the success of the years gone by.
Have a look at the stats below, which clearly show how aggressive and effective Lavia can be.
Lavia is better on the ball than Caicedo and there's barely anything between them off the ball other than the fact that Caicedo is 2 years older so has a bit more positional sense. We have to get the deal done https://t.co/Cvuwdz3DwY

— Sean (@SeanDOlfc) July 11, 2023
We are currently seeing a transfer market which is making it almost impossible to determine a true player valuation. Below are some of the more interesting midfield transfers that have occurred in the last 12-months (within the Premier League), with all listed playing as that more deeper lying role.
Enzo Fernández – £107m
Declan Rice – £105 (TBC)
Casemiro – £70m
Sandro Tonali – £61m
Thomas Partey – £45m
Kalvin Phillips – £45m
Amadou Onana – £35m
Rodrigo Bentancur – £20m
In the cases of Rice, Enzo, Casemiro, and Tonali, the fee was clearly over the odds and pretty much what was demanded by the selling club. As of now, Todd Boehly is scrambling to sell enough assets to meet the Moisés Caicedo fee of £100m. With all things considered and when looking at the heritage and elite potential of the 1-cap Belgium international, Roméo Lavia, it is a deal that we should get done, even if it is costs £50m. I am struggling to recall anyone disputing the £45m fee paid by Manchester City for Kalvin last year, despite being a player that has not got the potential ceiling as the Southampton man. In a market where football chairmen are demanding £105m for players not worth close to that, I am not concerned by a price tag on Lavia which is half that amount. Liverpool has a chance to recruit one the Premier Leagues outstanding young assets, therefore they must proceed and get the recruitment agreed.
I hope by the weekend that the returning reds will be welcoming one more new addition, after seeing the videos of our new number 10 & 8 introduced around the AXA Training Centre this week. I would see that as three deals down and one to go, certainly in terms of what is needed for the first team group. By next week, I would happily write how £65m for Levi Colwill is something to complete the first phase of our regeneration, which is something that can help carry the mighty reds back to the top of the table.
https://twitter.com/empireofthekop/status/1678787453623193601?s=20
Steven Smith