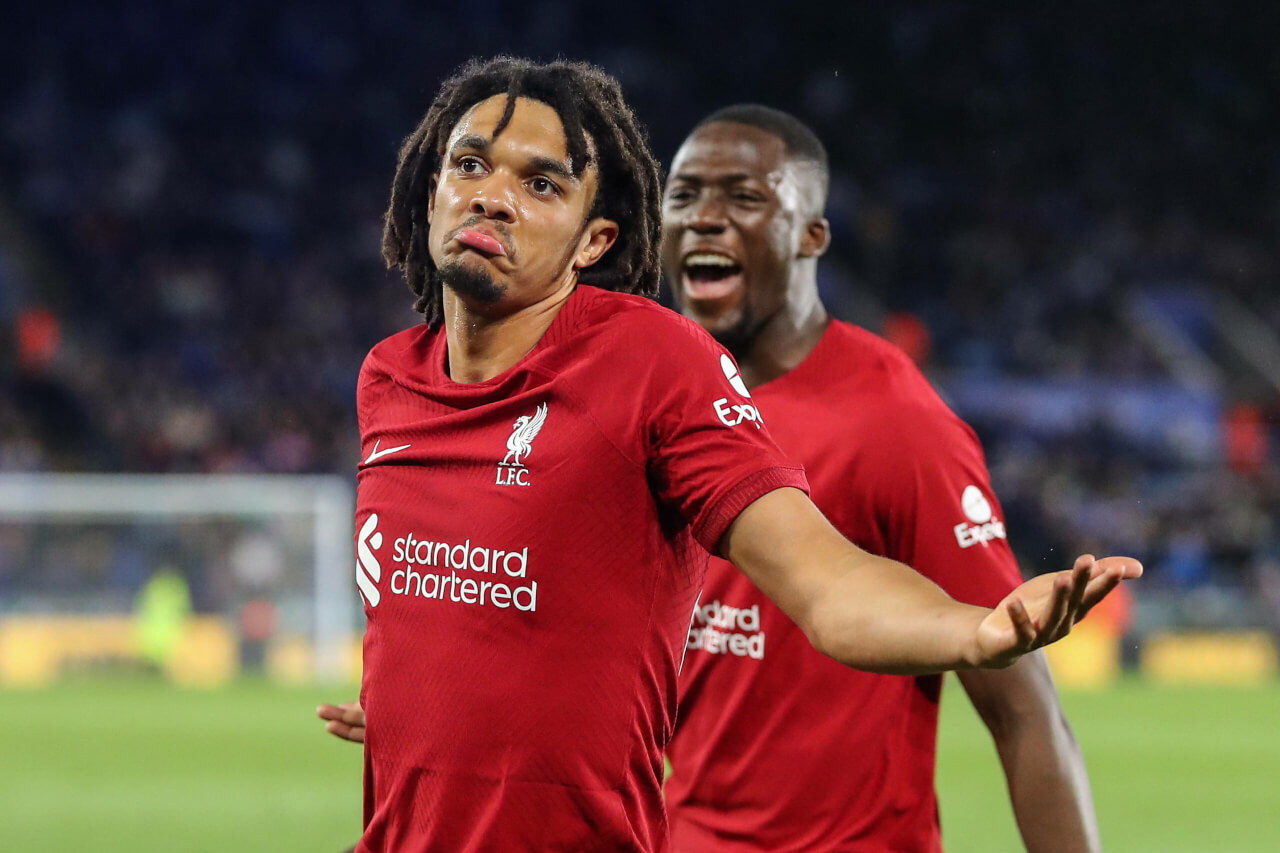 Liverpool's Resolve: Trent Eager For Man City Showdown
The Reds, Ready to Go Toe to Toe with Man City – A Nod from Trent
As reported by Sky Sports, Trent Alexander-Arnold, the indomitable Liverpool defender, sheds light on the Reds' resilience and their readiness to once again face the formidable Manchester City in the race for the Premier League title.
An Uphill Battle to Climb
Liverpool, a team known for its relentless perseverance, acknowledges the uphill task of contending against the force that is Manchester City. Reflecting on the Reds' previous campaign, Trent speaks candidly about the intense rivalry. The Merseyside outfit, despite their previous all-out battle for all four titles in the 2021/22 season, seemed to falter in keeping pace with the Sky Blues.
"Liverpool were poor", admits Trent. A bitter truth, perhaps, but an essential one as the Reds finished fifth in the league, with the Citizens parading their third consecutive English top-flight trophy.

A Glimpse of Victory: Liverpool's Previous Triumph
Despite the challenging campaign, the England international holds fast to Liverpool's past glory. "We know how to win the league, we know how to challenge City and go toe to toe with them and you need to be near perfect throughout the season so for us that's where our heads are at," he declares confidently. A testament to their triumphant past when Liverpool finally ended their PL trophy drought in the 2019/20 term.
The Unyielding Force: Guardiola's Manchester City
Guardiola's City, a footballing titan, has dominated the Premier League landscape over the past six years. The Reds, however, were the only side able to snatch the league title from the Citizens during this period.
New Threats Looming
Although City's success continues to loom large, the Anfield side must also consider the emerging threats from Arsenal, Manchester United, and Newcastle United. As the transfer window remains open, all teams are poised to bolster their ranks further, intensifying the competition for the title.
The Time for Redemption: The Upcoming Season
With past struggles behind them, Liverpool and Trent now gaze upon the horizon of the upcoming season. Trent's performance was underwhelming for much of the last campaign, but under Jurgen Klopp's guidance, the young English player managed to excel in a hybrid role. He's shown signs of similar success with the Three Lions.
Emphasising the need for near perfection, Trent is optimistic about the Reds' ability to reclaim their winning stride. The upcoming season brings another chance to prove that Liverpool can, indeed, rise to challenge Man City once again.