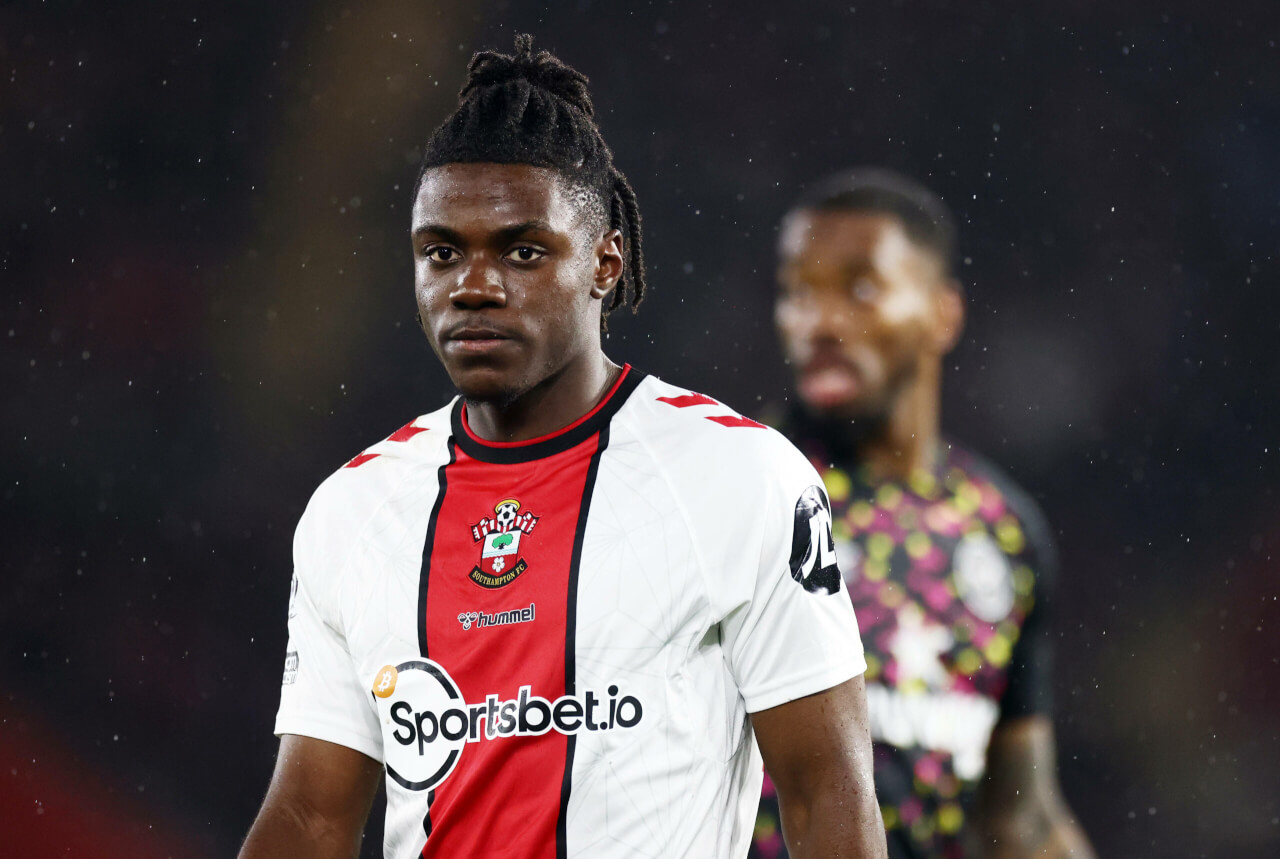 The Red Conundrum: Liverpool's Big Lavia Predicament
Liverpool in a Transfer Standoff
Liverpool, the Merseyside titan, has found itself entangled in a classic transfer standoff. The subject in question? Southampton's prodigy, Romeo Lavia. Allegedly, Liverpool's move for this talented Belgian is poised on a knife-edge, reliant on the Saints lowering their ambitious £50 million price tag for this young starlet.
Merseyside Eyeing Lavia
Liverpool and Arsenal have been engaged in an intense game of chess throughout the transfer window, battling over the 19-year-old phenomenon, while Chelsea observes from the sidelines, their interest also palpable.
According to Ben Jacobs, on his CaughtOffside column, Liverpool's decision to dive in with a serious offer for Lavia hinges upon Southampton's willingness to revise their price expectations for a player who couldn't save them from relegation.

"Liverpool will likely add another midfielder and Romeo Lavia is quite high on the list of options. Lavia would be keen on the move, but price is currently a stumbling block," he stated.
Premier League Titans' Stance on Lavia's Valuation
"Southampton want £50m for Lavia and Liverpool don't see him as being worth anywhere near that much. It's the same for Arsenal and Chelsea. Those two clubs are focused elsewhere for now, but can't be ruled out. Arsenal want to understand if Thomas Partey will leave. And Chelsea are exploring Brighton's Moises Caicedo with near-daily talks."
In Jacobs' view, Southampton's firm stance on the price is strategic; they're hopeful that biding their time will lure more bidders, thus igniting a bidding war.
Man City's Buyback Clause & Liverpool's Perspective
Liverpool, however, sees Lavia's £40m buyback clause – active in 2024 exclusively for Manchester City – as a valuation benchmark. The fact that Southampton faced relegation last season, combined with Lavia's openness for a move, fuels speculation that any initial offers could potentially swing more towards the mid-£30m range.
The Reds and Their Transfer Strategy
Liverpool's keen interest in Lavia is genuine, but the Merseyside Reds haven't made any move yet. They will only proceed if Southampton recalibrates their price expectations. As Jacobs observes, "Liverpool generally only move on their terms and timescale. The recruitment team at Anfield are extremely smart and read the market well. That's why I think Liverpool are in for an extremely productive window." The ball, it seems, is now firmly in Southampton's court.