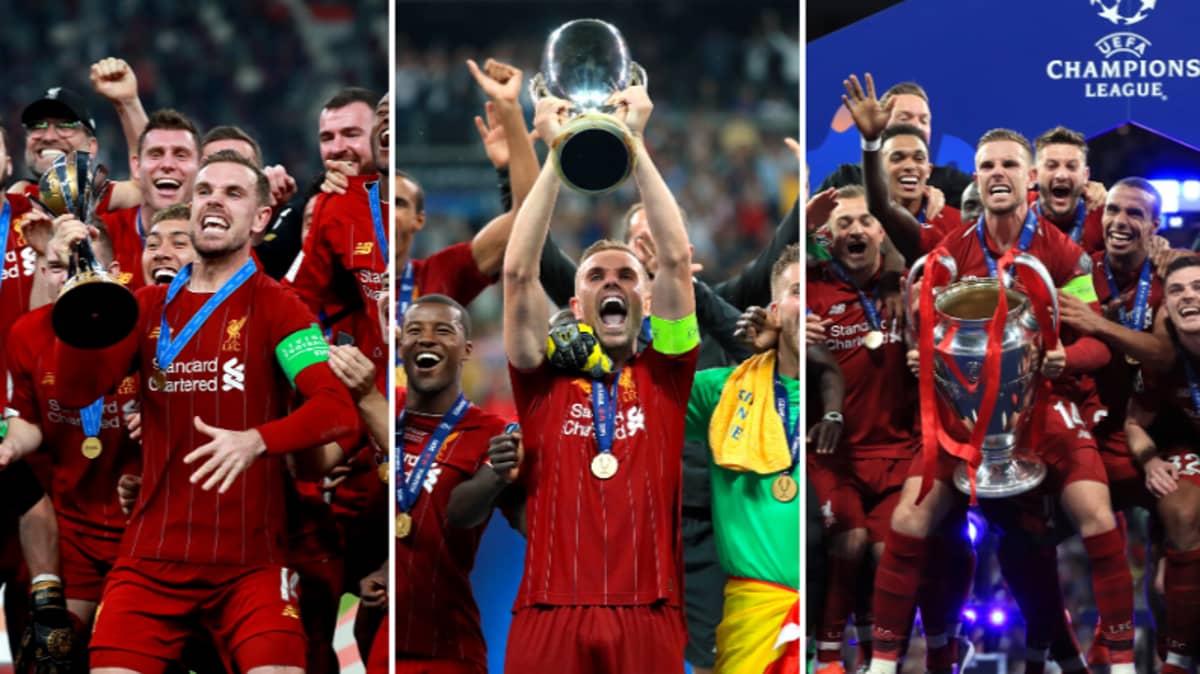 How Will Jordan Henderson React to His New Role, if He Stays…
In any sporting venture, especially within a team-oriented enterprise, the peak years of production will always descend towards the final days of combat. It could be that a few players regress but are held up by the surrounding cast, or it could be (much like at Anfield) that a raft of assets have been held onto for too long. Any career can be shortened due to injury or lack of desire; however, the mentality and importance of an individual may see certain footballers evolve and adapt, thereby becoming something that can extend longevity. With this scenario requires an openness to change, which must then be embraced.
Under the Jürgen Klopp reign, the likes of James Milner and Roberto Firmino saw their respective starting roles reduced in line with their regression. With both players we saw an acceptance in their new realities before moving down the footballing pyramid to lesser clubs. On the flip side of that coin, we have also seen the likes of Cristiano Ronaldo unable to accept a lessening role at an elite football club, instead choosing to take the vast amounts of money on offer from a less competitive environment. In the curious case of Liverpool's long-term captain, Jordan Henderson, it appears that he has rejected the increased wealth and lighter workload on offer in Saudi Arabia, with a mindset to reaffirm his commitment to his beloved German manager. I suspect the arrival of Alexis Mac Allister and Dominik Szoboszlai have shown what lies ahead for the former Sunderland man, as Jörg Schmadtke continued to circle other first team targets. Adjustment is the only means of progression for our 33-year-old skipper, as he continues his path into athletic retirement.
I believe football is in major transition. Since the increased visualization of social media and the recent popularity of football in the Middle East, there has certainly created a new dynamic in the soccer sphere. I myself have struggled to navigate my way through this current transfer window, with fees now approaching the height of lunacy. As sportswashing, sanctions, and 115 charges create controversy, the long-term future of football appears in the balance. In much the same way that Golf and cricket have had to adapt to the new world, it does feel like a major shift is around the corner, as a raft of players start to flee European football for the Saudi Professional League.

As a man that is now well into his fourth decade of existence, I probably hold many ideologies and wants that do not always mesh with where we are headed. For instance, I have been utterly enthralled by the ongoing Ashes series and eagerly await the upcoming fourth test match at Old Trafford next week. With the long-term series in the balance, I have been delighted to see how something can still invigorate and prove its worth in this complicated world. Test cricket has always been a bedrock of English sport, with various incarnations of Twenty20 at times threatening the essence of the longer game. Though I have question marks over the physical capabilities of our LFC skipper, Jordan Henderson, I have been impressed by his desire to prove his critics wrong and snub the riches that were rumoured to have offered to him by Ettifaq FC, who are managed by his former captain, Steven Gerrard. That may of course change, yet for the moment it appears that the man in possession of the armband is intent on staying put.
🚨 NEW: Jordan Henderson is contemplating a move to Saudi Arabia to join Steven Gerrard's Al-Ettifaq. [@_ChrisBascombe | Telegraph] pic.twitter.com/x9SxcWQVSt

— Watch LFC (@Watch_LFC) July 12, 2023
The entire playing and coaching staff of Liverpool Football Club were given a rude awakening last season, as the efforts and desire of a lethargic and overly successful group saw them outworked and outplayed on multiple occasions. This jolt and much needed reality check has seen positive movement in the transfer market unfold, with some good business very likely to still be carried out. The eternal loyalties that had been handed out by our former Borussia Dortmund manager may now have been sidestepped, with a renewed desire to get back to the Premier Leagues top table. I saw a change in our manager last season, one which was threatening to damage the reputation of his club and his own abilities. No matter how much this great man wants to keep those closest by his side, I now see a football coach that wants to start winning silverware again. With that and the transitional period we find ourselves, this shake-up must have awakened a few senior professionals that became too comfortable in their roles. Just recently we saw the efforts being put in by our 77-cap England veteran, as he prepares to battle the young crowd for a first team shirt.
You can see the caption below.
Skipper 💪 pic.twitter.com/gb32CK8j3x

— Liverpool FC (@LFC) July 11, 2023
The need to up one's game is clearly something that has driven Jordan Henderson to take on a radical fitness regime. You could tell from the reaction of some of his teammates that this kind of physicality was a new thing for their skipper, which indicates his need to improve himself in readiness for preseason. I do think this loyal servant which has amassed an incredible 492 appearances for the Reds will stay, though in the knowledge that his previously exclusive position in the first team is now not guaranteed. A fighting comeback and some impactful performances from the bench and in the Europa League may well be forthcoming, I just hope Jürgen Klopp's most trusted leader is ready to evolve and become what this squad of players needs him to be.
If he stays at Anfield that is…