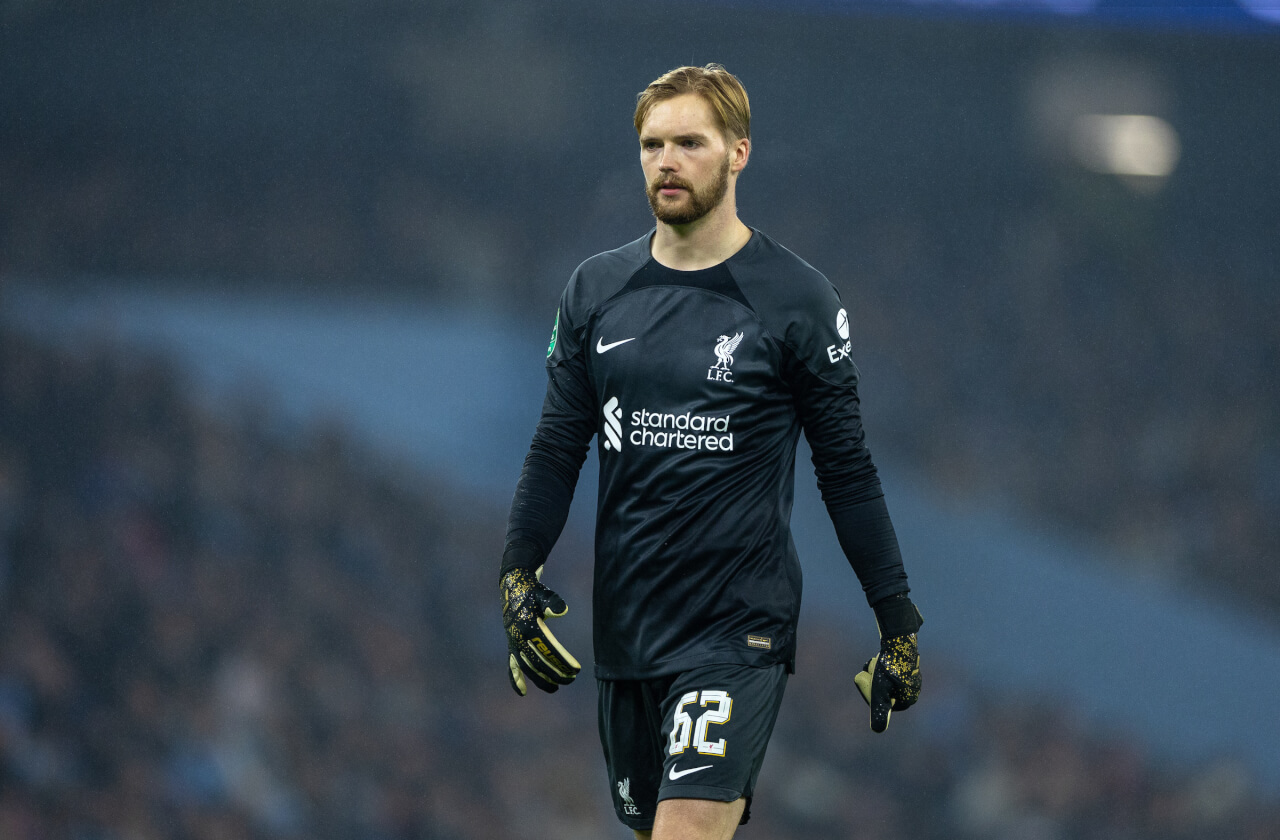 Keeper Conundrum: Wolves Set Sights on Liverpool's Kelleher
Wolves in Hunt for New Custodian
In a fascinating twist of the transfer saga, Liverpool's backup goalkeeper Caoimhin Kelleher finds himself on the Wolves' radar. The young Irishman, while recognised for his goalkeeping prowess, seeks more regular football – a prospect that Liverpool cannot guarantee given Alisson's commanding presence.
This interest is triggered by Nottingham Forest's overtures towards Wolves' primary shot-stopper, Jose Sa. As such, the Molineux outfit are prudently examining potential stand-ins, in the event of Sa moving to pastures new.
With a price tag of roughly £20 million, the move for Kelleher, aged 24, could be a shrewd investment for Wolves, whose goalkeeping position could soon be up for grabs.

Limited Opportunities, Unlimited Potential
Despite being under Alisson's shadow, Kelleher has seized his sparse chances with both hands. Handpicked by Jurgen Klopp for cup outings, he emerged as the unsung hero of Liverpool's 2022 EFL Cup campaign, scoring the decisive penalty in a nail-biting 11-10 shootout triumph against Chelsea. Nonetheless, the lack of regular football has kept Kelleher's senior appearance tally to a meagre 21.
Goalkeeping Dilemma at Nottingham Forest
The departure of Keylor Navas has left Nottingham Forest scrambling for a reliable goalkeeper. While they attempt to secure Dean Henderson's services, their interest in Wolves' Jose Sa only adds to the complexity of the situation at the Molineux Stadium.
As per reports by the Daily Mail, the transfer window continues to spring surprises for Liverpool, Wolves, and Nottingham Forest alike. The chess-like manoeuvring of offers, interests, and acquisitions hint at an intriguing football season ahead.