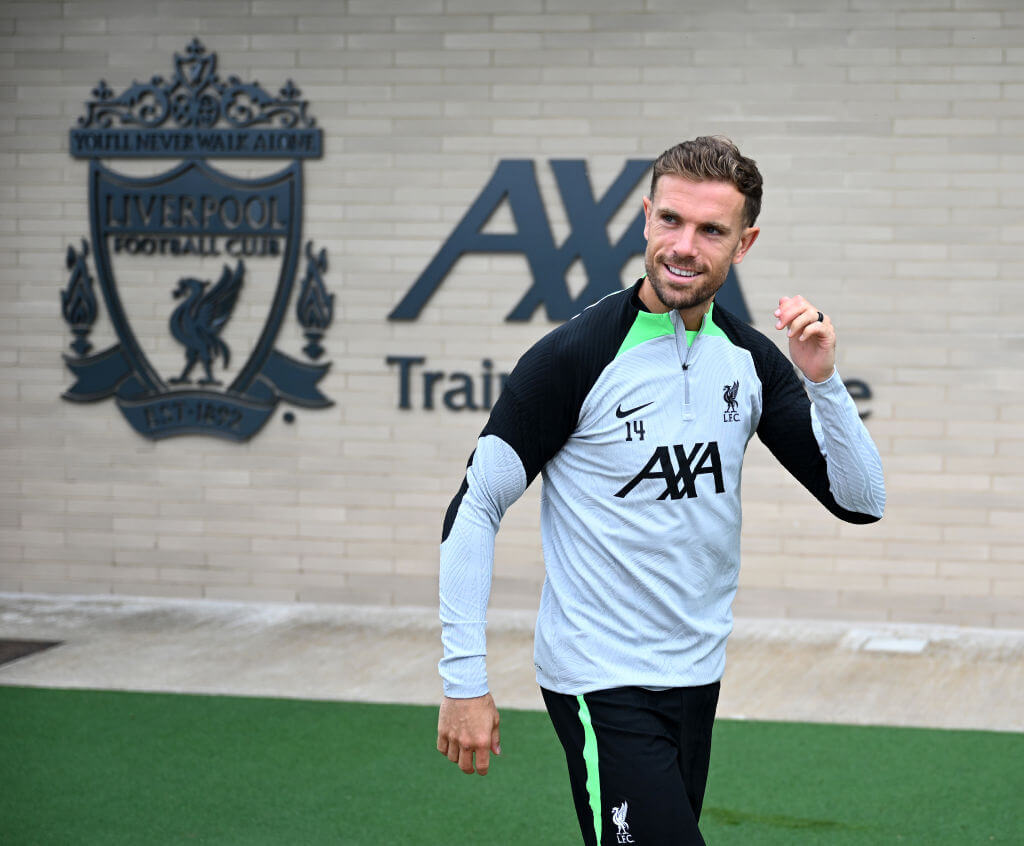 'I don't know what they see in him', ex-Red on Henderson Exit
Jordan Henderson, Al Ettifaq and the Curious Case of Liverpool's Departing Captain
Surprising Farewell
The football world is no stranger to astounding turnarounds, and Liverpool's current scenario is a perfect example. In what appears to be an unforeseen narrative, Jordan Henderson is on the verge of sealing a remarkable move away from the Merseyside club to Al Ettifaq. The unanticipated news has left the football fraternity, especially loyal Reds, with a cocktail of emotions, the most dominant being sheer disbelief.
'Crazy' – Former Red Weighs In
One person who epitomises this sentiment is Jermaine Pennant, the former Liverpool ace, who recently voiced his incredulity on TalkSPORT. Pennant's astonishment, much like the wider audience, wasn't subtle as he openly declared the entire scenario a "complete shock."

"It is crazy, and I don't know what they see in him," the 40-year-old former Red vented.
"It is Jordan Henderson, it is not like they are trying to prise Lionel Messi away. It is just Jordan Henderson. You tell me a game that Jordan Henderson has been a standout player, or done something that has stood out, I can't."
Evaluating Henderson's Merits and The 'Crazy' Move
Such comments may seem harsh on a player who has devoted 12 fruitful years to Liverpool, consistently proving his mettle. However, Pennant's perspective isn't entirely out of context. Henderson, now 33, doesn't necessarily share the same star quality that other Saudi-based clubs have pursued.
Consequently, the rationale behind Al Ettifaq's interest in Henderson is transparent – it's all about the influence of Steven Gerrard. With Gerrard at the helm of Al Ettifaq, Henderson's move to the Middle East has suddenly become plausible.
Gerrard's Overtures: The Key Catalyst
Without the charismatic Gerrard's influence, it's near inconceivable that Liverpool's skipper would consider such a leap. In fact, without Gerrard's subtle persuasions, Henderson might not even contemplate an Anfield exit, regardless of the transfer fee involved.
As it stands, with two years left on his contract, Liverpool have reportedly tagged a £20m price on Henderson. This asking price is certainly hefty and only a team, dare we say, 'with more money than sense,' like Al Ettifaq, would be willing to meet such a sum. And this is where Gerrard's pulling power comes into play.
Making Sense of the Improbable
Pennant isn't alone in his surprise, but when you piece together the jigsaw, Gerrard's presence forms a coherent picture. In the grand scheme of things, it may initially appear 'crazy' but, it is Gerrard's draw that turns this seemingly bizarre transfer into a logical conclusion.