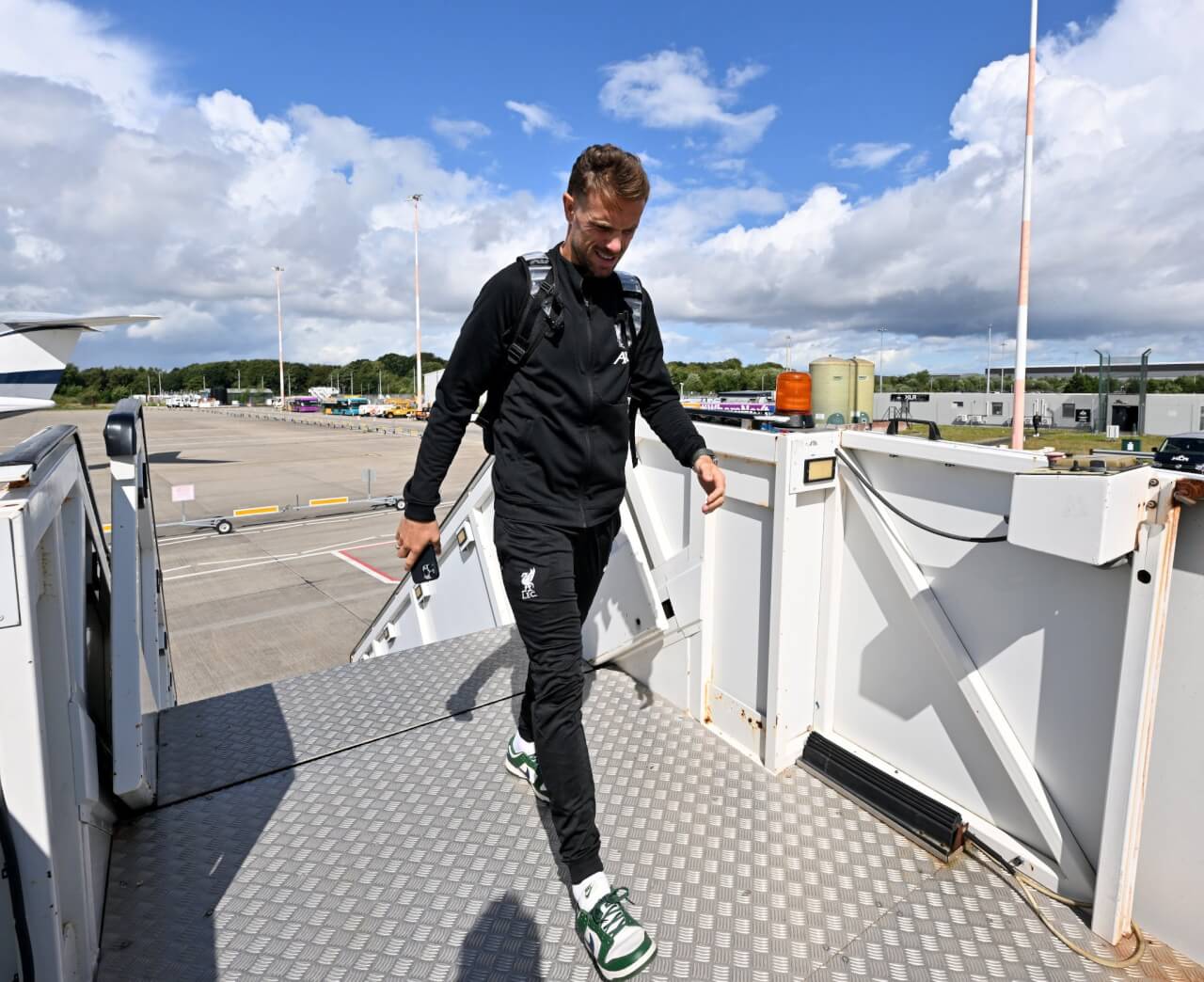 Neil Jones' LFC Latest: Henderson, Fabinho Out; Thiago to Stay
The Shifting Sands at Anfield: Liverpool's Midfield Uncertainty
With the new Premier League season on the horizon, Liverpool are facing significant alterations in their midfield lineup. This comes amidst the potential departures of Jordan Henderson and Fabinho, with Thiago Alcantara expected to stay. This was the compelling insight shared by renowned journalist Neil Jones during today's (Saturday) episode of the Media Matters podcast for Anfield Index.
#MediaMatters: Fabinho & Henderson Special @DaveD0106 is joined by @neiljonesgoal to discuss the #Fabinho and #Henderson situation

🆓 Instant Free Play Podcast (No Signup Required): https://t.co/VEOP0gQHOV pic.twitter.com/DeSpVJZxUJ

— AnfieldIndex (@AnfieldIndex) July 15, 2023

Jordan Henderson: A Departure that Strikes at the Core
"Henderson is undeniably crucial to Liverpool," Jones underscored during his conversation with Dave Davis.
The captain's impact reverberates far beyond the pitch, defining the team's spirit and tenacity. However, Jones has now set the alarm bells ringing for the Anfield faithful, revealing his expectation for Henderson's departure.
The potential loss of Henderson would not only leave a significant void in Liverpool's midfield, but also a monumental leadership gap. Filling this void, as Jones pointed out, would be "an immense challenge"; but after being uncertain to start with Jones confirms, on speaking with his sources at LFC, he does now expect Henderson to leave the club.
Fabinho: The Departing Sentinel
Transitioning to Fabinho, Jones highlighted the Brazilian's vital role within Liverpool's setup.
"He is the sentinel of the team," he explained, "providing the defensive bulwark and allowing the creative midfielders to play without shackles."
Alarmingly, Jones now anticipates Fabinho's departure as well, with an official £40m lodged by the PIF controlled Saudi Pro League club Al-Ittihad. Without the Brazilian's defensive prowess and transitional abilities, he forewarned, "Liverpool's stability could be drastically undermined."
Fabinho has not travelled to Germany for Liverpool's pre-season training camp, after Al Ittihad submitted an official £40m offer for the midfielder. Deal expected to be done.

Jordan Henderson is part of the 32-man squad.#LFC pic.twitter.com/smLiycb34Z

— Neil Jones (@neiljonesgoal) July 15, 2023
Thiago: Expect Him To Stay
As the discussion moved onto Thiago Alcantara, who Jones states that he expected would depart this Summer, he breathed a sigh of relief for Liverpool supporters. Despite the potential upheaval in midfield, he expects the Spanish maestro to stay at Anfield. "Thiago is a midfield conductor," Jones elaborated, "His extraordinary passing ability and control over the game's tempo are unrivalled."
With Thiago likely to remain, Liverpool would retain an element of their midfield creativity. However, without Henderson and Fabinho, Jones acknowledges that it's still a "worrisome" scenario.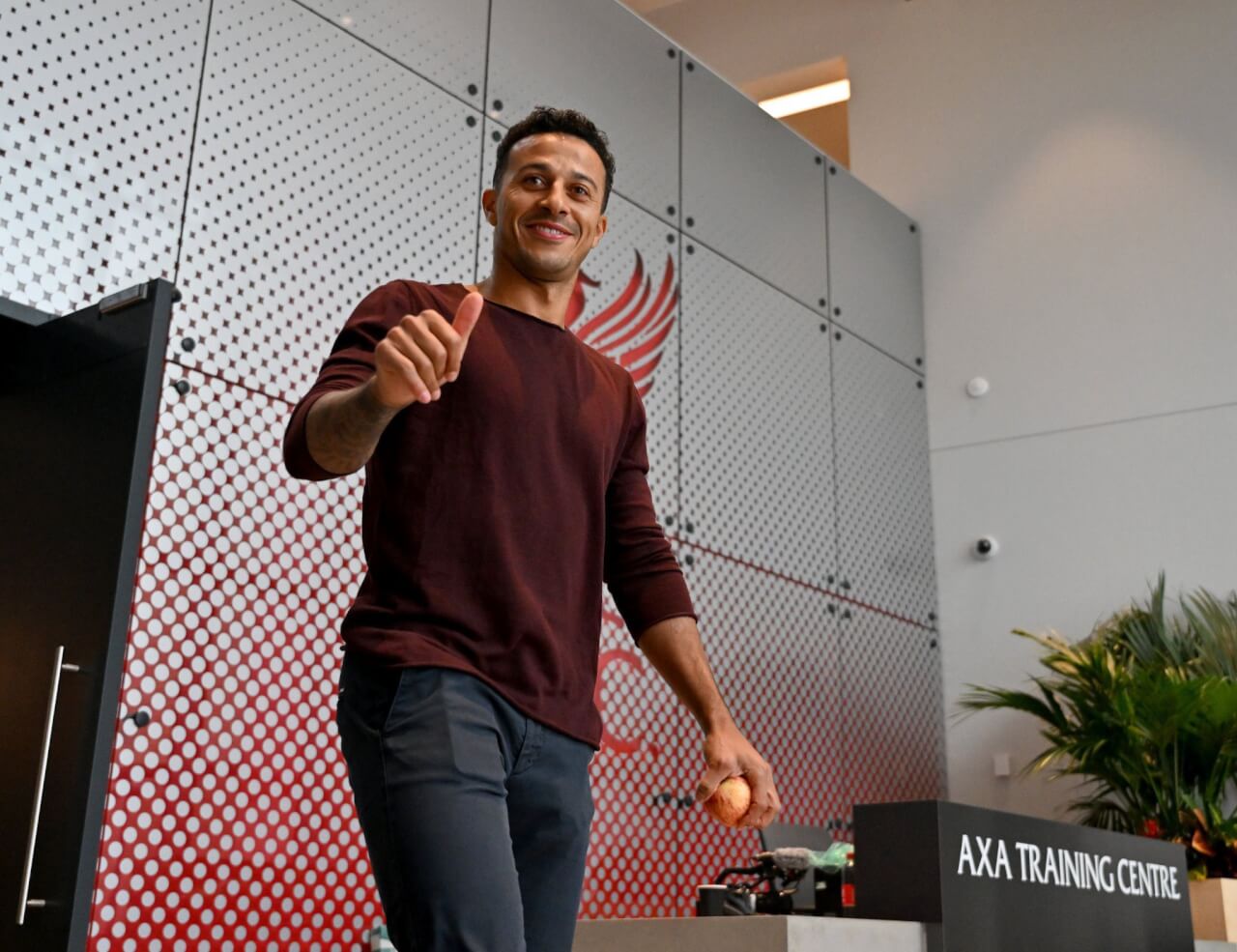 Liverpool: A Future Amidst Transition
Commenting on the aggregate effect of Henderson and Fabinho's potential exits, Jones offered a sobering analysis.
"It would essentially rip the heart out of Liverpool's midfield," he mused, "These are players who not only offer individual brilliance but substantially shape the team's identity."
Neil Jones concluded, "The departures of Henderson and Fabinho could trigger a seismic shift in Liverpool's midfield dynamics. Restructuring in their absence will be a colossal task for Jurgen Klopp and his team."
The upcoming season presents a significant challenge for Liverpool as they navigate these potential departures. Yet, as Jones indicates, they will have the opportunity to show the resilience for which the Reds are renowned.