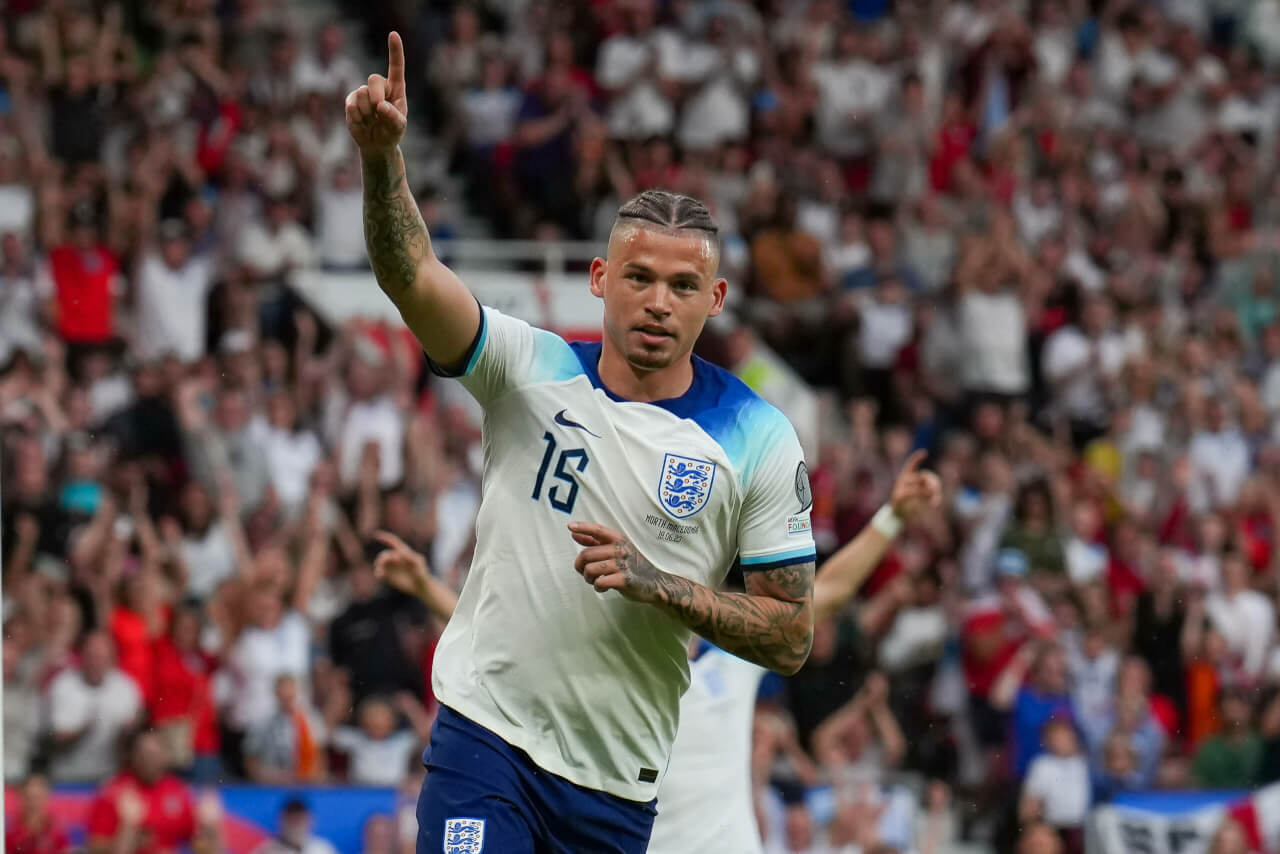 Man City's Forgotten Ace Could Land at Liverpool
Reds Setting Sights on City's Underused England Midfielder
Kalvin Phillips: Liverpool's New Midfield Maestro?
According to reports from the Daily Mirror, Liverpool's quest to fill the gap Fabinho's impending Saudi Arabian transfer would leave, has led them to Kalvin Phillips. The Manchester City player, despite his undeniable talent and potential, has had a rather disappointing tenure at the Etihad Stadium, providing the Merseyside club an ideal target.
The Brazilian's key role in Liverpool's structure – a perfect blend of a defensive bulwark and midfield orchestrator – necessitates a high-profile replacement. Phillips, with his qualities of defensive acumen, game-reading ability, and expansive passing range, could fit this bill.
A Tough Ride at Manchester City
Phillips' journey at Manchester City has been anything but smooth. A challenging first season saw him making only a handful of appearances, featuring in a mere 21 games across the board. The 27-year-old English midfielder's contribution was largely restricted to just four starts, as he played understudy to Rodri in the defensive midfield role.

Regardless of Manchester City's splendid treble-winning performance, Phillips found himself largely on the periphery, thus creating an opportunity for other clubs to consider his services.
Mirror: https://t.co/lFNt4RSDG0 – Jurgen Klopp had special plan for Kalvin Phillips as Liverpool consider Fabinho replacement #LFC

— Anfield Road (@anfieldroad) July 16, 2023
A Golden Opportunity Beckons at Anfield
Liverpool's interest in Phillips, stemming from the need to fill the Fabinho void, offers the English midfielder the perfect chance to revitalise his career. Recognising the value he could bring to their midfield, Jurgen Klopp's side appear ready to hand him the much-needed regular playing minutes.
Not only would this acquisition help address the potential gap left by Fabinho, but also breathe new life into the Reds' midfield, reinforcing their competitive status.
The Promise of Phillips
There's no denying that Phillips possesses the requisites to shine in Liverpool's system. His potential move to Anfield signifies the club's commitment to maintain a competitive squad, while also underscoring the need for the midfielder to reset his career trajectory.
In the scheme of things, the chance to represent the Reds could offer the platform Phillips needs to reach the peak of his abilities, allowing him to stake his claim as a regular starter in a top-tier team. The potential signing of this skilled midfielder could, therefore, mark a new chapter in Liverpool's midfield story.