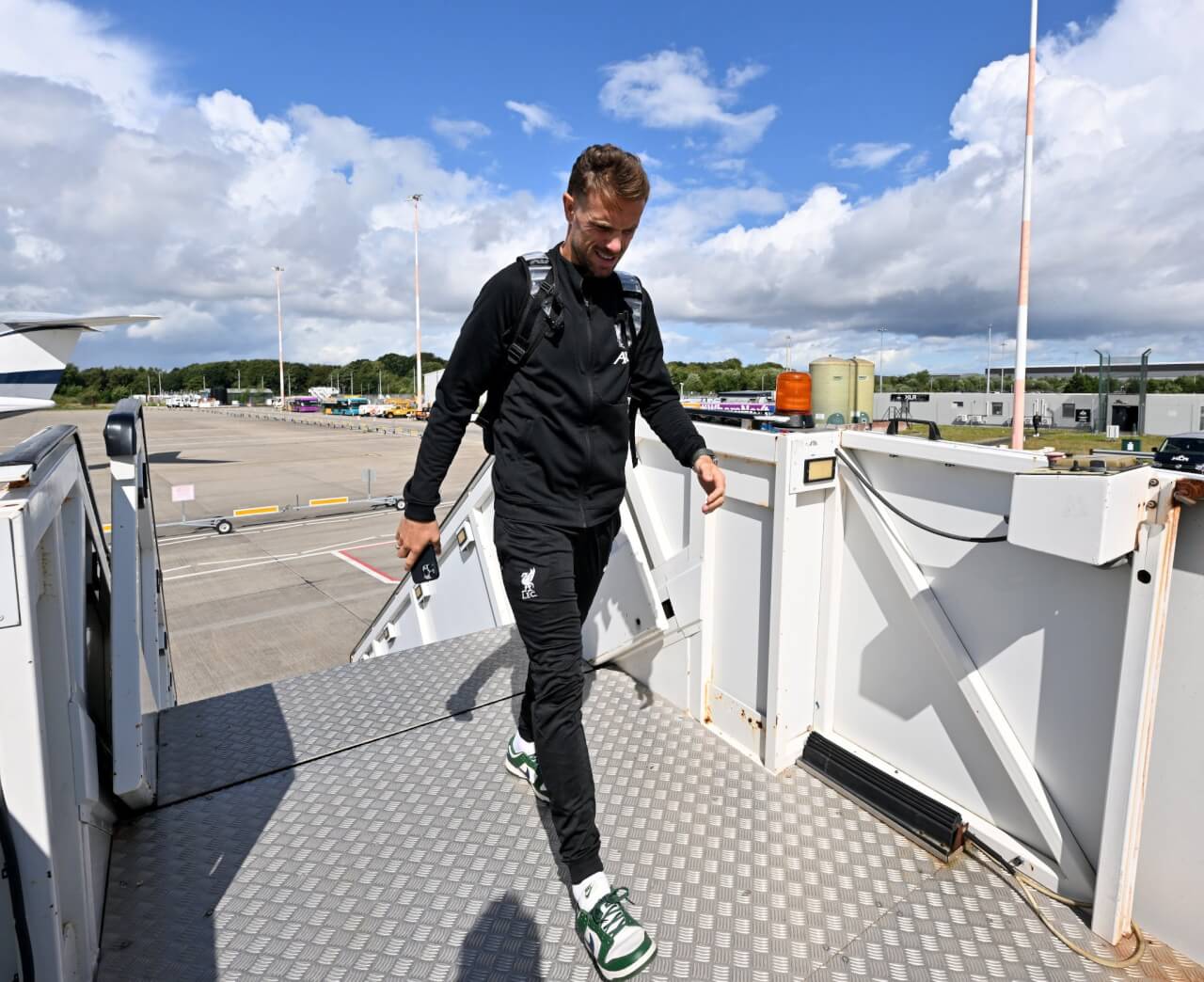 Henderson Spearheads Liverpool's Journey to Renewal - Opinion
Liverpool Fanbase Split Over Henderson's Move
It is the saga that has split much of the Liverpool fanbase, which is of course whether Jordan Henderson's proposed move away from Anfield is a blessing or a detriment to the club. I would say that neither is an accurate portrayal of the ongoing events, yet there are certain aspects of each argument that you can pick at, ones which have created a heated debate within an unsavoury and swirling atmosphere.
Late last week we were all shocked at the amazing news which began to filter through the sporting media world, as it was announced that our captain had become the subject of enquiry from Saudi Pro League side, Al Ettifaq. This was a story that evolved very quickly, as reports soon dropped that our 77-cap England vice-captain had even agreed to a lucrative three-year contract with the Middle East club.
The Financial Impact and Broader Implications
Without delving too much into the personal financial situation, it is fair to say that the former Sunderland man would be taking home a tax-free amount which would triple his current salary. Regardless of the wealth that Hendo has acquired in an illustrious and long sporting career (to date), to receive an offer that would see him receive north of £50m (potentially more), is enough to make anyone hesitate and ponder their next best move. There are many people that are pointing at the LGBT situation and what such a move would represent for the player's respected image.

I would not want to step into such a controversial issue without a better insight into the history and issues, however, what I would say is that Jordan Henderson is a man who has often made commendable decisions, something which should be considered before offering too much recrimination to the man. If he were to move to a country that is widely opposed to the ideals of the LGBT, he may be doing so in order to help enforce change, therefore only time will tell as to the wider motives behind such a move. To assume that he is being led purely by self-gain would be foolish, given we have yet to hear from the married father of three.
In terms of the current footballing abilities of a man that has made 492 appearances for the Reds, even his most staunch supporters must concede the drop off in both his physicality and performance in the past few seasons.
Emergence of New Talent: Possible Reason for Henderson's Move
Though last year's horrible and inconsistent campaign was not solely down to the deficiencies of our skipper, he was still a prominent part of what the recruitment team is now working to regenerate. It does seem that the initial discussions (presumably taken place on his return to team training) have led him to determine his first team future is approaching an end, thus creating a reason to move on and experience another league and lifestyle.
Despite that fact, it is still a surprise that both Jordan Henderson and Fabinho are the two high profile names that are primed to leave their current employers. If the correct assets are brought in the replenish these two world famous names, I agree that to garner £50m for the pair is solid and correct business.
https://twitter.com/DaveOCKOP/status/1680906000864272384?s=20
The Future Without Henderson: Expectations and Predictions
So many of us saw the next phase of our skipper's career taking on a James Milner like pathway. Though the versatility is not equal to the former Leeds players level, the 33-year-old captain would still have offered tremendous experience in the Europa League, domestic cups, as well as being a short burst option from the Premier League bench.
There are varying names and multiple options drifting through the social media world, as objections and concern threaten to have Elon shut down every Liverpool related thread. There are very few people that will know the decisions are being made right now, whilst being the types that are highly unlikely to share their thoughts on Twitter.
From what I have seen, our new Sporting Director has made a stellar start to his reign and is making the tough calls that simply had be carried through. If I did not have to stay tuned into the dramas of our famous football club, I would happily close all LFC news off until a minute before game week 1. Unfortunately, I cannot do that, but what I can do is remain confident in the process which feels very much like the summer of 2018. I recall what happened after that transformative summer and have a feeling we may just get to enjoy something very similar.