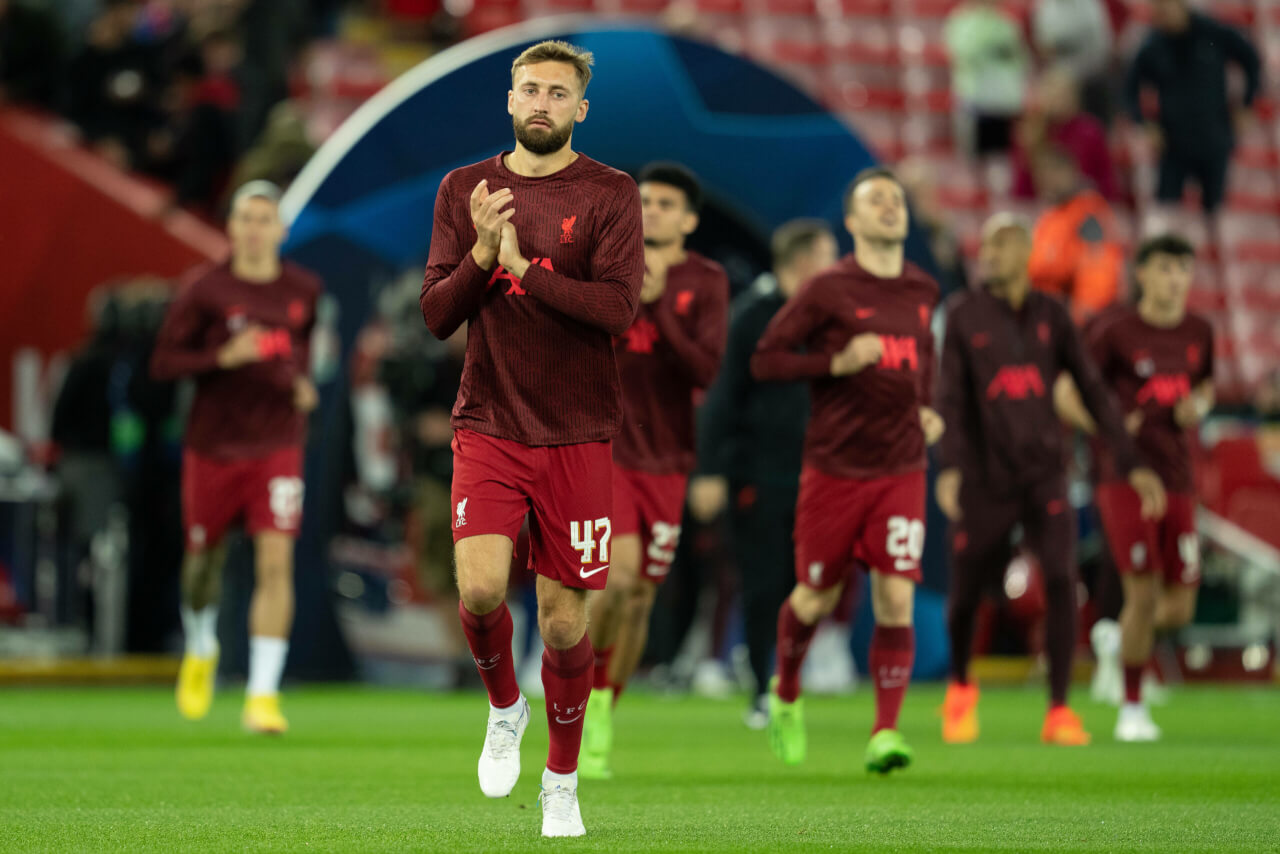 'Terms Agreed', Liverpool Defender Poised for Leeds Switch
Liverpool's Nat Phillips Agrees Personal Terms with Leeds United
Seizing Opportunity at Leeds
Leeds United, freshly relegated from the Premier League, have already started their journey to bounce back. Reportedly, Liverpool's defender, Nat Phillips, is set to add his name to the list of Whites' new signings. At 26, Phillips is eager to put his Liverpool days behind him and play regularly for the Championship side, ultimately cementing his place as a key figure in the Leeds backline.
As reported by Last Word on Sport, Leeds United have agreed on personal terms with Phillips, but are yet to table an official bid. They've allegedly decided on a figure they're willing to pay, which is speculated to be around the £10 million mark.

Nat Phillips off to Leeds then.

Good luck to him

Always remember him for sending two Milan players for a hotdog… #LFC pic.twitter.com/6jratZXEtI

— EssinemLFC (@essinem7) July 17, 2023
The Phillips Factor: A Boost for Leeds
Phillips' move to Leeds would signify the club's strategy of strengthening their defence, which suffered significantly during their Premier League campaign. As it stands, Phillips' Liverpool stint has been more of promise than of performance, with the player never quite securing a consistent spot in the first team.
This shift could be a turning point for Phillips, offering him the much-needed opportunity to demonstrate his potential. His eagerness to impress in his first season with a new club is palpable, adding another layer of anticipation to the forthcoming season.
Leeds United are not just banking on Phillips for their defensive fortification. Reports are in that Chelsea's defender, Ethan Ampadu, is also on the Whites' radar. It appears that Leeds have agreed personal terms with Ampadu too, showing a clear intent to rebuild and make a swift return to the Premier League.
These signings, though yet to be formally confirmed, represent a proactive approach from Leeds. Their choice of seasoned players like Nat Phillips and Ethan Ampadu signals a determination to confront the Championship challenge head-on, bringing some exciting prospects for the upcoming season.