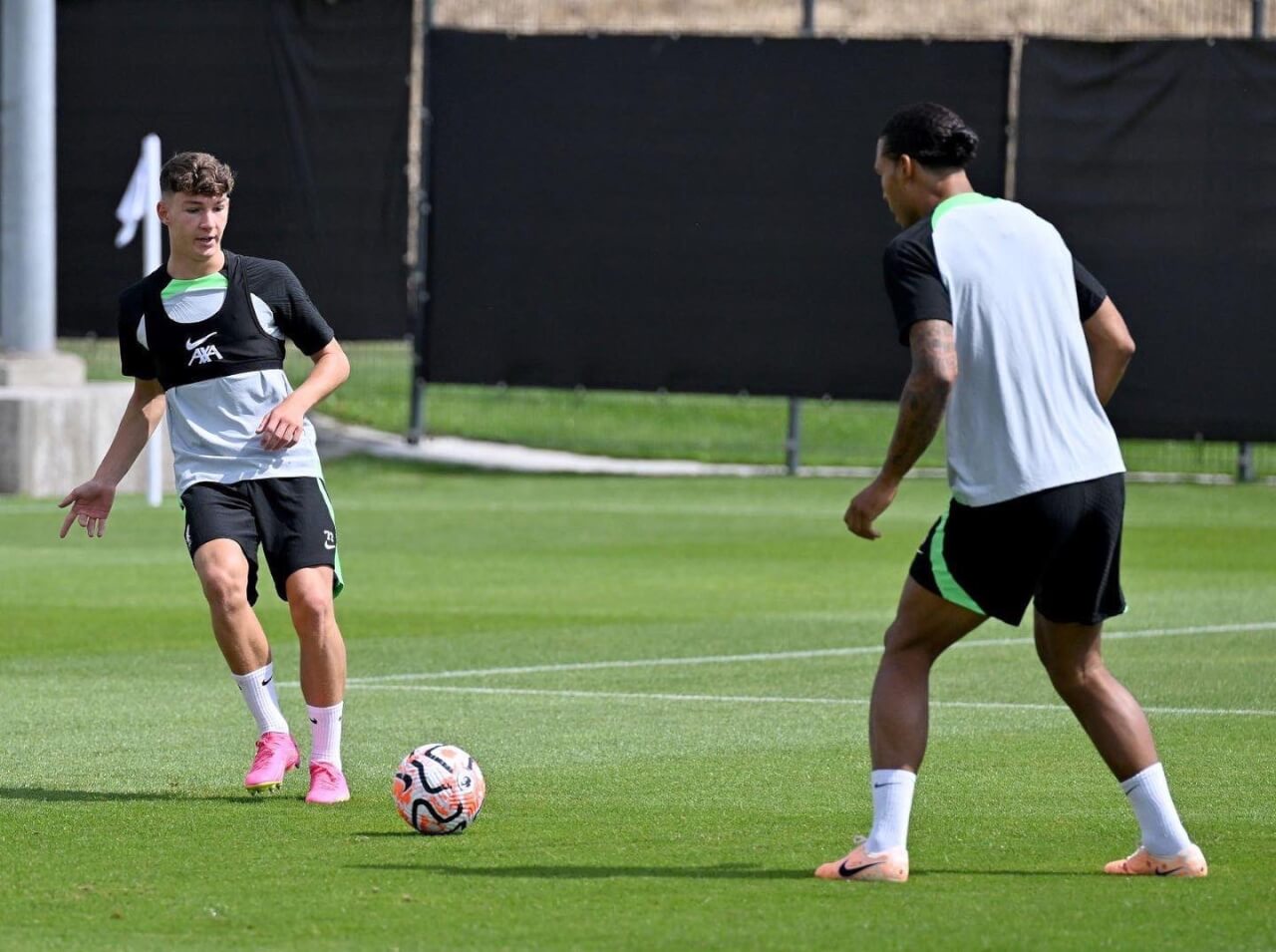 Liverpool's Surprise Addition to Pre-Season Training
Lewis Koumas: 'It just feels crazy'
Liverpool's latest gem, Lewis Koumas, is beyond thrilled to train with the likes of Luis Diaz, becoming a striking revelation during Liverpool's pre-season.
Chatting candidly with the official Liverpool FC website, Koumas expressed the exhilaration of being integrated into Jurgen Klopp's pre-season team. Fresh from the academy, Koumas, now in Germany, is amongst a group of budding talents training with the Liverpool elite.
Koumas, who is the son of former footballer Jason, has been a regular at Anfield with his dad to watch his Reds heroes, while learning his own football trade in the Kirkby youth set-up.

A childhood dream become reality for youngster Lewis Koumas 🗣️

— Liverpool FC (@LFC) July 17, 2023
Drawing eyes in the U-18 Premier League last campaign, this forward's aspirations of cementing a place in Klopp's squad this summer seems imminent. With friendly fixtures against Karlsruher SC and Greuther Furth on the horizon, anticipation surrounds Koumas' potential involvement.
Koumas described the surreal experience, stating:
"Honestly being here it literally feels like I'm behind a screen. Seeing players I look up to – for example, Luis Diaz, I remember watching him at Anfield last season and now I'm behind him. It just feels crazy, to be honest."
Potential Surprise of the Summer
Liverpool's pre-season offers an invaluable platform for budding players like Koumas to pave their route for the main season. The question on every Liverpool fan's mind is: Could Lewis Koumas be the summer's unexpected success?
A stellar record of 12 goals in merely 13 games with the U-18s last term is not something to overlook. Klopp's decision to bring him to Germany underscores the confidence the gaffer has in this young gun. It's clear that Koumas will be keen to win Klopp's nod with his displays against the German opposition.
In a game of football where young talents shine brighter every season, Lewis Koumas, Liverpool's promising star, is undoubtedly one to watch. As Liverpool embarks on its pre-season journey, fans will be eagerly awaiting the moments when this young prodigy takes to the pitch.