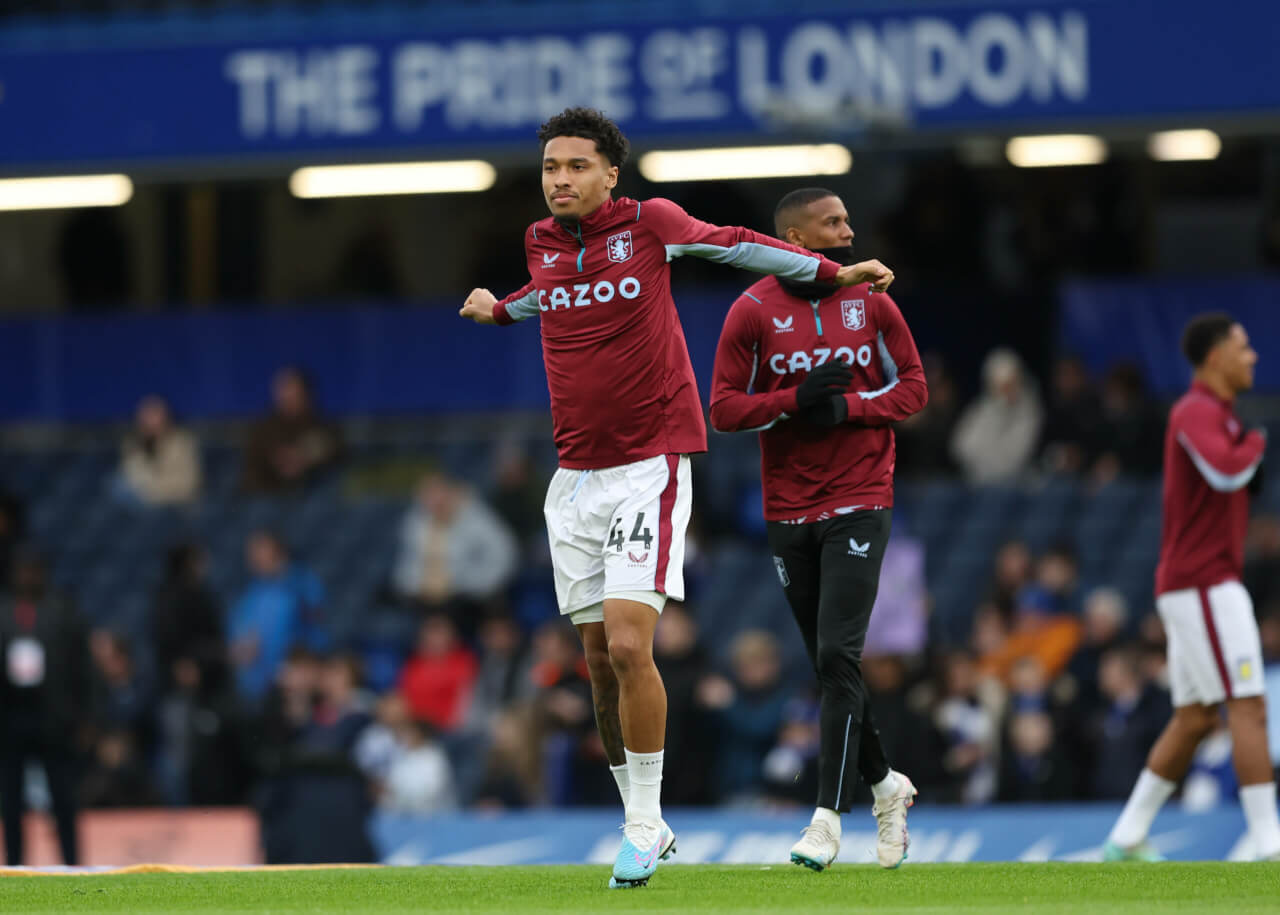 Liverpool Target 'Next Fabinho' Aston Villa Midfielder
Liverpool are reportedly interested in Aston Villa defensive midfielder Boubacar Kamara, according to reports from  Andy Jones.
The Reds have been linked with a wide range of holding players since speculation increased around the potential departures of both Jordan Henderson and Fabinho.
Crystal Palace's Cheick Doucoure and Bayern Munich's Leon Goretzka have been the names mentioned in recent days, but today it is Boubacar Kamara.

However, many fans have been questioning whether the Aston Villa midfielder is the right option for the Reds.
Aston Villa midfielder Boubacar Kamara is among the players Liverpool are looking to add to their midfield. #LFC =https://t.co/RhSZRSHdq4 pic.twitter.com/C9akW1FGDV

— Liverpool FC News (@LivEchoLFC) July 19, 2023
Who is Boubacar Kamara?
Boubacar Kamara is a 23-year-old defensive midfielder, currently playing for Aston Villa in the Premier League.
The French international only joined Unai Emery's side last season, in a free transfer from Ligue 1 side Marseille.
Prior to his move to England, the 23-year-old made 170 appearances for Marseille across all competitions but played a large number of these games as a centre-back.
Kamara had a few injury problems in his debut season in England but still managed to impress across his 24 Premier League appearances in the 2022/23 campaign.
The midfielder has also made three appearances for the French National Team, due to his fantastic performances at club level.
Kamara fits the bill on the surface in terms of a replacement for Fabinho, being 6"2′ and being hugely commanding both on the ground and in the air.
Transfermarkt currently values the midfielder at approximately £30 million, but Aston Villa would likely hold out for closer to £50 million.
Boubacar Kamara is excellent. Like Doucoure.

He'll be expensive. Like Doucoure.

He'd be worth the money. Like Doucoure.

He doesn't have AFCON consideration. Which is a plus.

He does have an injury track record that's a little bit concerning though.

— Dave Hendrick (@MrTwoFooted) July 19, 2023
Key Stats
Now we're going to compare the numbers and performances between Boubacar Kamara and Liverpool's defensive midfielder Fabinho.
Considering Fabinho largely had an extremely poor 2022/23 season, it will be interesting to see the difference in numbers between the two players.
All statistics are worked out at an average of per 90 minutes, so amount of game time is irrelevant behind these numbers.
First of all, we're going to look at the passing statistics behind both players, with Jurgen Klopp often preferring his deep-lying midfielder to be capable with the ball at his feet.
Fabinho:
Passes completed- 55.10
Pass completion %- 88.2%
Total passing distance- 884.93
Key passes- 0.60
Passes into final third- 4.88
Progressive passes- 5.34
Boubacar Kamara:
Passes completed- 40.42
Pass completion %- 84.8%
Total passing distance- 666.57
Key passes- 0.35
Passes into final third- 3.09
Progressive passes- 4.25
As you can see, Fabinho's passing numbers are much better than Kamara's. However, it is important to note that Liverpool expect to control possession in many more games than Aston Villa will.
Now we're going to look at the defensive stats of both players to see who was superior last season.
Fabinho:
Tackles- 2.13
Dribblers tackled- 0.71
Blocks- 1.25
Interceptions- 1.25
Clearances- 1.23
Ball recoveries- 5.94
Aerials won- 1.09
Boubacar Kamara:
Tackles- 2.94
Dribblers tackled- 1.37
Blocks- 1.92
Interceptions- 0.96
Clearances- 1.22
Ball recoveries- 6.38
Aerials won- 1.11
This time, it's Kamara who came out on top between the two players with the numbers proving just how effective the Frenchman is as a defender.
Summary
With Liverpool already signing two creative midfielders in Alexis Mac Allister and Dominik Szbobzslai, then I think Klopp would rather get a really solid defensive option to play at the base of the midfield.
Kamara's versatility would also be highly rated by Klopp, and could even provide further depth to the back line as a last resort.
Therefore, for the right price, I think Kamara could prove to be a smart purchase for the Reds.
I think a fee of around £40 million would be a fair price for the midfielder, but anything more than that and I think Liverpool would be reluctant.