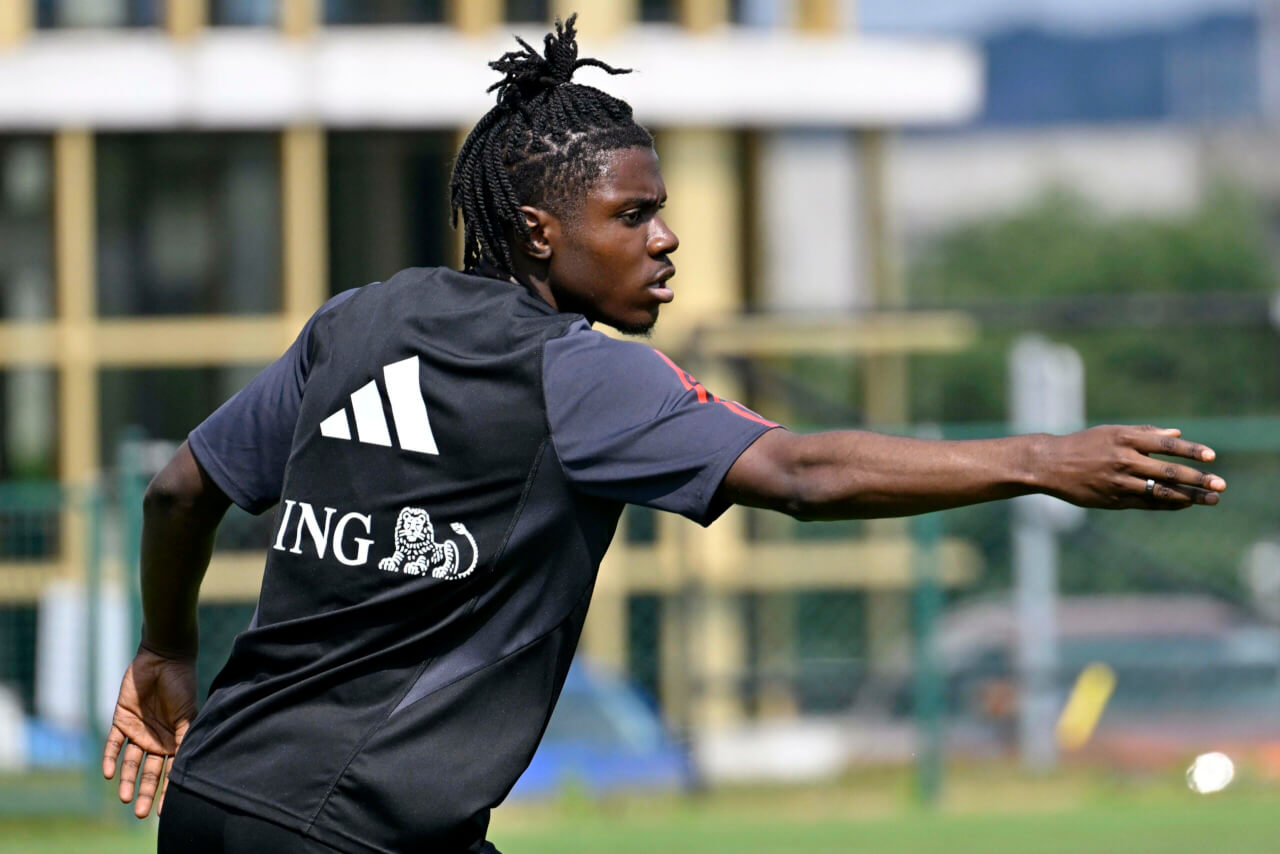 Rating Liverpool's List of Midfield Targets (Part One)
Liverpool's Search for New Midfield Talent
Liverpool are reportedly looking at a long list of defensive midfielders to further bolster their squad before the start of the 2023-24 season.
With the departures of both Jordan Henderson and Fabinho beginning to look imminent, the need for a defensive midfielder has become even more crucial to Jurgen Klopp.
In this article we're going to look at a few names from that list of targets and rate them on how good of a signing they would be for Liverpool.

Romeo Lavia: A Promising Young Talent
The 19-year-old Southampton midfielder is undoubtedly an incredible young talent, which is why clubs like Liverpool, Manchester City and Chelsea are all interested in the teenager.
Lavia would be an ideal signing if he was to come in alongside a more experienced player, as it's debatable whether the Belgian is ready to start regularly for a club like Liverpool.
The Challenge with Lavia
With just one senior season to his name, his severe lack of experience could be a stumbling block in this move. Especially given the fact we already have an 18-year-old talented defensive midfielder in Stefan Bajcetic, who could suffer from this move.
Florentino Luis: A Favored Choice
Benfica midfielder Florentino Luis would likely be my favoured choice in the current market, with the Portuguese defensive midfielder being ready to slot straight in to Klopp's plans for the upcoming season.
The 23-year-old is a mature player often deployed at the base of a three man midfield, being hugely talented both on and off the ball.
However, the price tag on Luis will likely prove to be a stumbling block for the Reds. Although Transfermarkt only suggest Luis is worth around £25million, it has been reported that Benfica would look for around £80million for the midfielder.
Kalvin Phillips: A Risky Option
The Manchester City midfielder has been regularly linked with a move away from the Etihad after a horrific debut season for the Citizens.
One positive of this signing is that he is a home-grown players, which we are massively losing out on due to the departures of Jordan Henderson, James Milner and Alex Oxlade-Chamberlain.
The Downside of Phillips
However, Phillips has suffered massively on the physical side of his game, both through injuries and also being labelled as 'overweight' by his current boss Pep Guardiola.
Marco Verratti: A Controversial Choice
This may be seen as an unpopular opinion, but I think this would be an extremely bad move for Liverpool. Verratti is obviously a fantastic player and has many traits that Jurgen Klopp would like to see in his midfield.
The Problem with Verratti
However, paying £70million for a 30-year-old with a horrific injury record would make very little sense to me in all honesty. Liverpool are in need of much more physicality in their replacement for Fabinho and I don't think Verratti would quite offer what we are looking for.
There are definitely better options on the market both in terms of value for money and tactical fit.