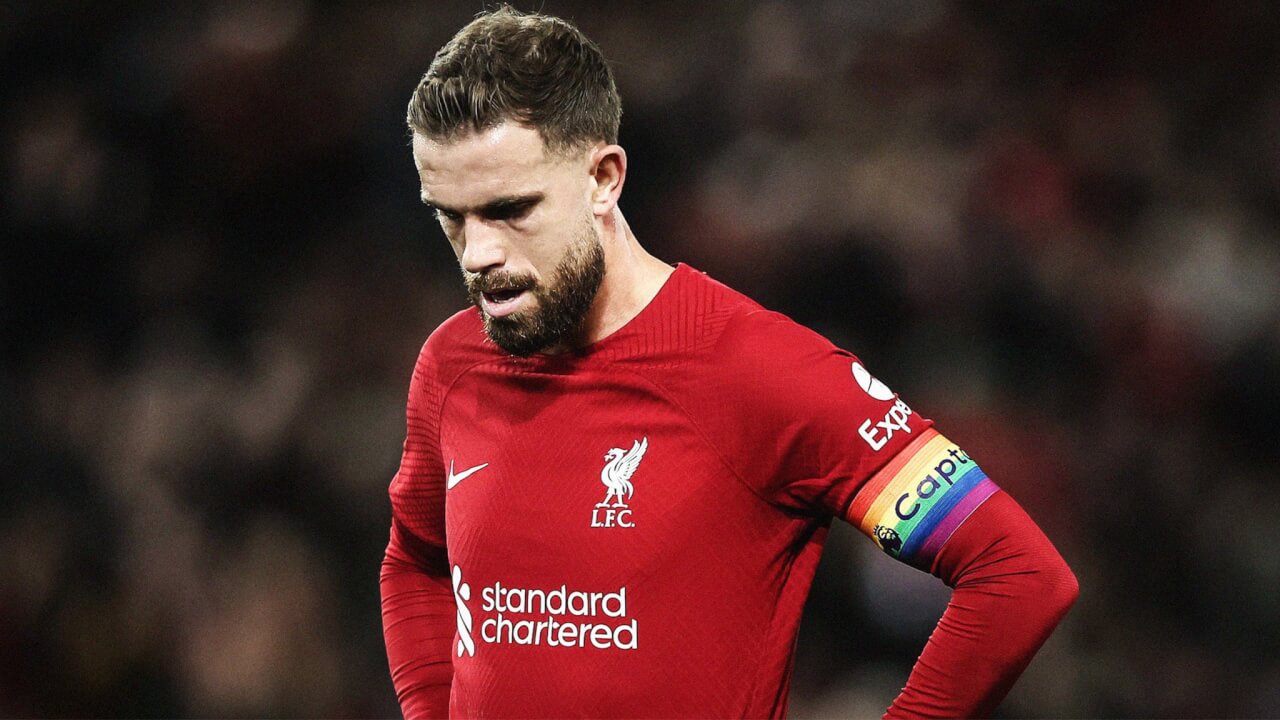 Liverpool's Captain Faces The Ultimate Question of Sincerity
Jordan Henderson's Complex Liverpool Legacy
From Ally to Enigma: The Henderson Conundrum
Jordan Henderson has long been lauded as the heart and soul of Liverpool, representing a captain who goes above and beyond – one who is meticulous in both speech and action. He has taken to the role of leader not just on the field but off it too. In 2019, standing up for the Premier League's rainbow laces campaign, he passionately noted:
 "I'm a parent, a husband, a son and a brother, and the idea that anyone I love and care about wouldn't feel safe or comfortable coming to watch me play if they were part of the LGBT community makes me wonder what world we live in."
Such profound sentiments saw him earning accolades and even a nomination as "football ally of the year" at the British LGBT Awards. "Allyship", a term representing activism for marginalised groups, became synonymous with Henderson. Yet, the burning question remains: is all this borne out of deep conviction or is it simply a strategic play?

Football is a game for everyone. No matter what. #RainbowLaces pic.twitter.com/wDLFgY2pp3

— Jordan Henderson (@JHenderson) December 5, 2020
Questioning the Sincerity
Henderson's flirtation with a reported £700,000-a-week deal in Saudi Arabia – a nation notorious for its harsh stance on homosexuality – puts his commitment under intense scrutiny. Such decisions raise eyebrows, given the nation's stark human rights records, especially towards the LGBTQ+ community.
Age 33, Henderson undeniably has every right to venture anywhere he pleases for the latter stages of his illustrious career. The allure of a lucrative deal from Saudi Arabia's Al-Ettifaq is tempting, to say the least. Yet, once he pockets the riyals, can he still lay claim to the title of a man of unwavering integrity? One wonders if these principles become a mere façade when faced with such enticements.
The Perils of Public Image
High-profile players, like Henderson, inevitably find themselves surrounded by a chorus of yes-men. These influencers often blur the lines between genuine advocacy and self-promotion. Henderson's actions, such as the memorable gesture of sporting multi-coloured laces after his maiden England goal in 2021, certainly projected a caring image. However, the potential move to Saudi Arabia could easily overshadow these symbolic gestures, casting a shadow of doubt over his intentions.
While it's not unique for athletes to be swayed by the allure of Saudi Arabia – luminaries from Cristiano Ronaldo to a myriad of others have succumbed – Henderson's predicament feels more pointed. Given his vocal support for gay rights, which became a cornerstone of his public image, such decisions seem discordant.
I said what I said https://t.co/dh4P5VhBrk

— Caoimhe O'Neill (@CaoimheSport) July 19, 2023
For the passionate Liverpool LGBT supporters group, Kop Outs, who once revered Henderson, there's an undeniable feeling of betrayal. He was viewed as a cut above his contemporaries, a beacon of hope and change. His achievements and stands on societal issues made him more than just a player. And it's this very reputation that makes his current choices not just questionable but starkly jarring.
Reflection and Resonance
Roberto Firmino's move to Al-Ahli drew a muted response because, unlike Henderson, he never championed LGBTQ+ rights. Henderson, however, intertwined such advocacies into his very essence. This conundrum now casts doubt over whether his reputation was ever truly merited. The lingering feeling is that perhaps he was adeptly sculpting a brand – a prosperous one, no doubt, but one that might, after all, be lacking depth.
In the end, every legacy is multi-faceted. Yet, for Henderson, who was so intricately linked with Liverpool's ethos and advocacy, the recent developments seem like a departure from what many believed him to represent. Only time will tell how this chapter in his storied career will be remembered.