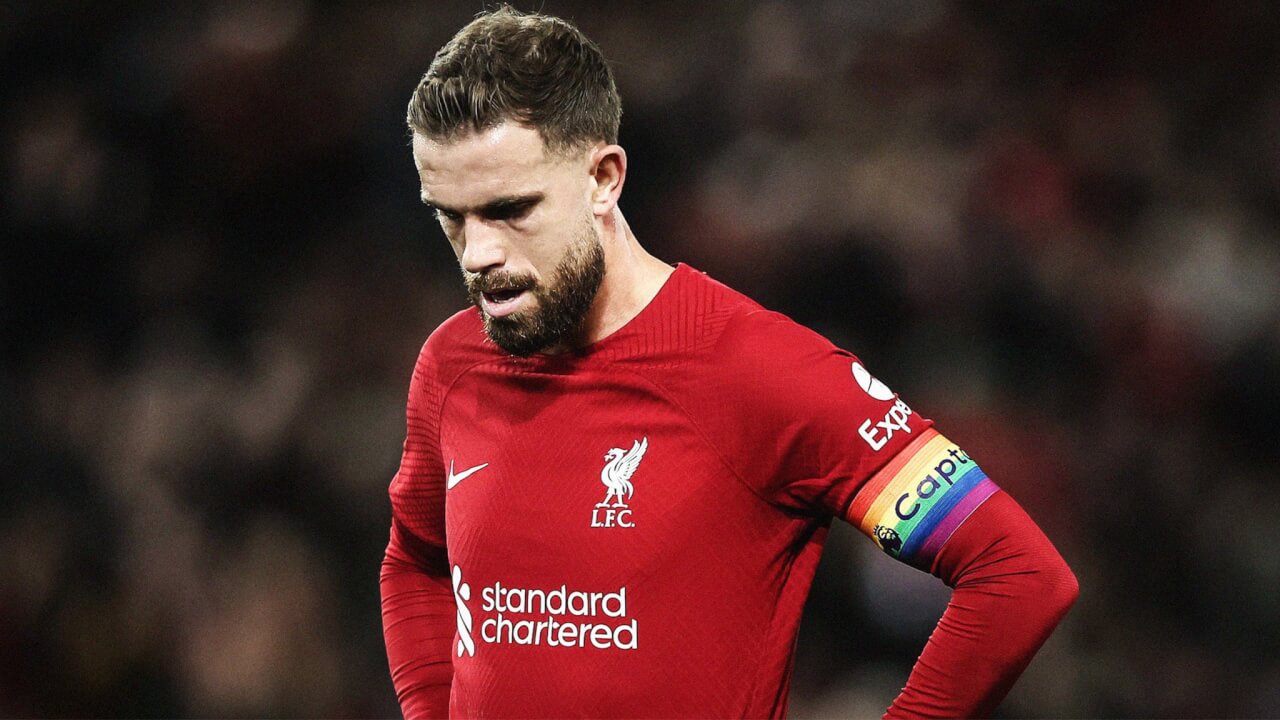 Liverpool's Captain Henderson Heads to Al Ettifaq Amid Controversy
The Controversy Surrounding the Transfer
In a surprising turn of events, Liverpool has confirmed the sale of their esteemed captain, Jordan Henderson, to Al Ettifaq for a preliminary sum of £12 million. This move comes amidst the summer transfers of 2023, marking a significant change in the Saudi Pro League's landscape.
Henderson, a veteran in the field and a staunch advocate for LGBTQ+ rights, has been notably supportive of Stonewall's Rainbow Laces campaign throughout his career. However, his transfer to a league based in a country known for its stance on sexuality has sparked controversy, with critics branding him a hypocrite.
Stonewall's Response to the Transfer
Stonewall, Europe's largest LGBT+ rights organisation, has expressed gratitude towards Henderson for his unwavering support. Robbie de Santos, Director of External Affairs at Stonewall, stated,

"We are grateful to Jordan Henderson for using his platform to stand up for LGBTQ+ inclusion in sports and fitness, including by wearing our Rainbow Laces."
De Santos further added,
"We can't deny the reality of lives for the LGBTQ+ community in Saudi Arabia, and we hope that Henderson continues his work to build towards a world where sport is everybody's game."
Klopp's Decision
Liverpool's manager, Jurgen Klopp, has clarified that the decision to exclude Henderson from the team's first pre-season friendly was his own. "In the end, all of these decisions are made by me," Klopp stated after their 4-2 win in Germany. "And because I respect the players a lot, it's usually [with their] consent. It was in this case, and it is all fine."
A New Chapter for Henderson
Henderson, after a rich 12-year Anfield career, is set to join Al Ettifaq, a club coached by Liverpool legend Steven Gerrard. This move marks a new chapter in his career, one that will undoubtedly be watched closely by fans and critics alike.
As Henderson embarks on this new journey with Al Ettifaq, questions linger about how his advocacy for LGBTQ+ rights will be received in Saudi Arabia. It remains to be seen how this move will influence his stance and actions regarding LGBTQ+ inclusion in sports.