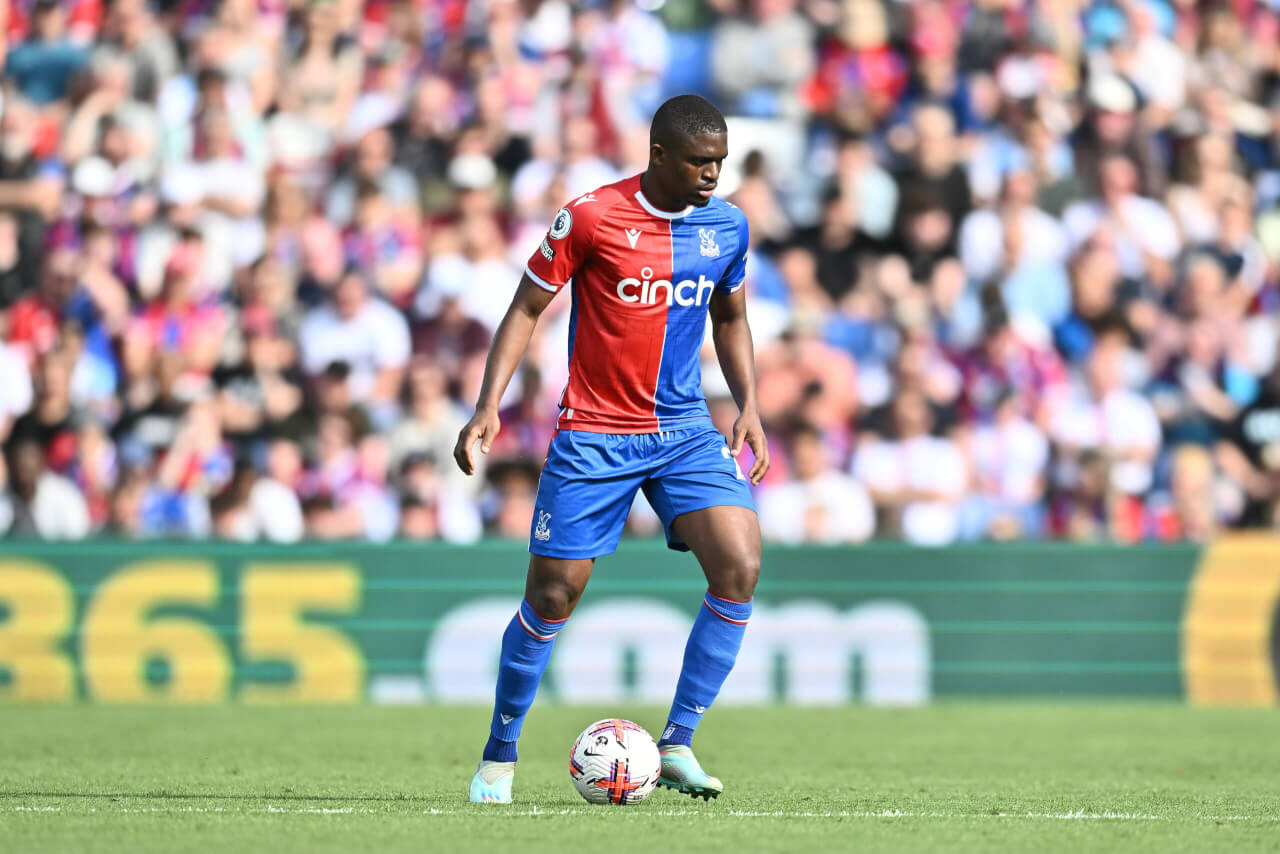 Doucoure's Dominance: A Statistical Breakdown
The Rise of Doucoure
Cheick Doucoure, the 23-year-old Malian midfielder, has been making waves in the Premier League with Crystal Palace. His performances have not only caught the eye of pundits and fans alike, but also some of the biggest clubs in Europe. Doucoure's journey from Lens to Crystal Palace and now being linked with Liverpool and PSG is a testament to his talent and hard work.
Doucoure's Dominance in Detail
A deeper dive into Doucoure's statistics reveals a player who excels in both the defensive and offensive aspects of the game. His per 90 statistics show a player who is not only involved in the game but also influences it significantly.
Doucoure's defensive prowess is evident in his 2.5 tackles and 1.83 interceptions per 90 minutes, placing him in the 74th and 97th percentile respectively among players in his position. His ability to read the game and disrupt the opposition's play is a key aspect of his game.

In terms of passing, Doucoure attempts 40.53 passes per 90 minutes with a completion rate of 83.2%. His ability to retain possession and distribute the ball effectively is a crucial part of his game. He also makes 4.55 progressive passes per 90 minutes, highlighting his ability to drive the team forward.
On the offensive side, Doucoure's statistics may not stand out, but they show a player who contributes to the team's attacking play. He creates 1.98 shot-creating actions per 90 minutes, and while his non-penalty goals per 90 minutes is low at 0.0012, his non-penalty expected goals (xG) is 0.0528, suggesting that he gets into good positions and could improve his goal tally with better finishing.
Doucoure's statistics paint a picture of a well-rounded midfielder who excels in both defensive and offensive aspects of the game. His performances have caught the eye of some of the biggest clubs in Europe, and it's clear to see why. His combination of defensive solidity, passing ability, and contribution to the team's attacking play make him a valuable asset to any team.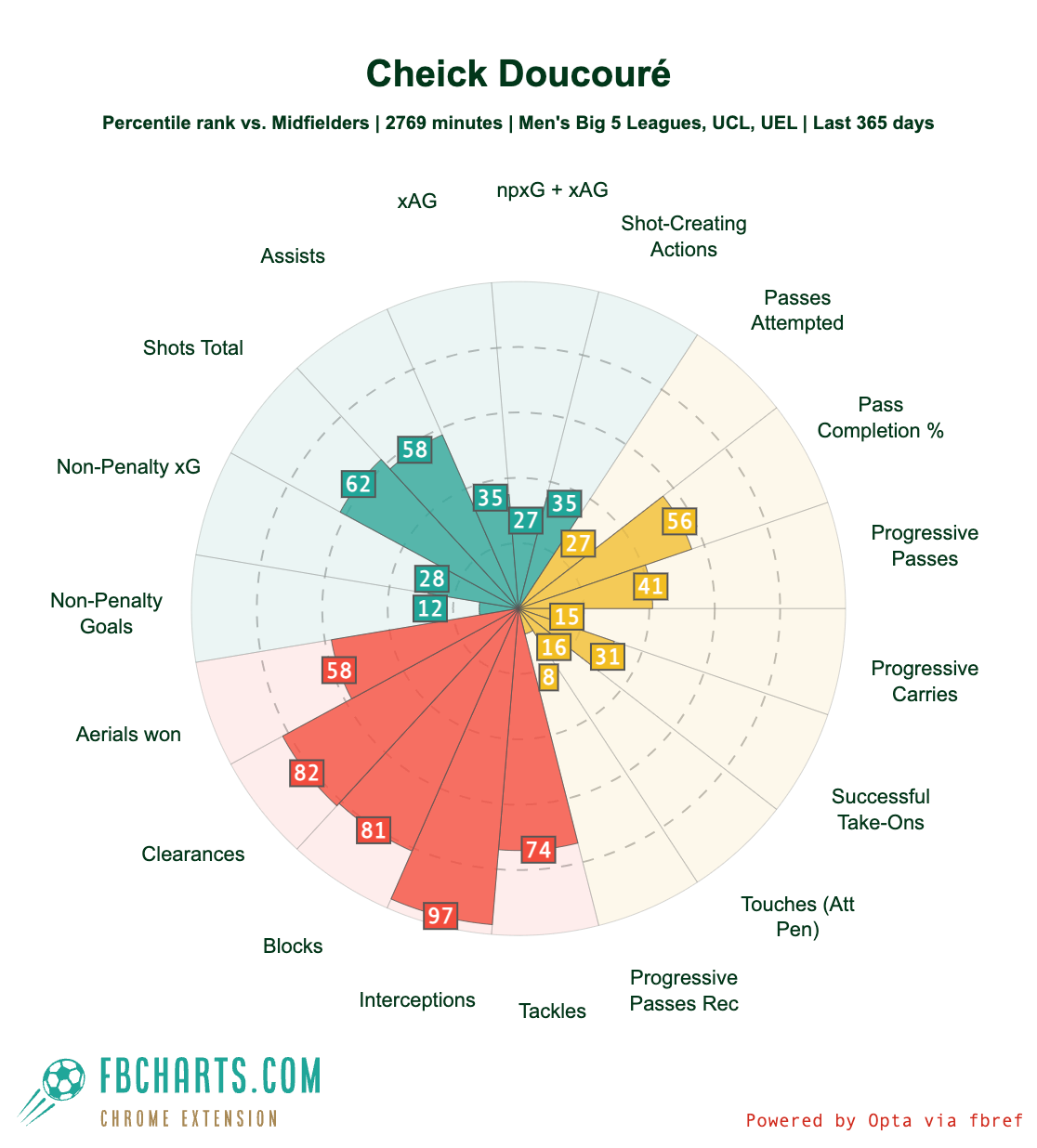 The Midfield Maestro
Doucoure's performances have drawn praise from various quarters. One unnamed Premier League coach was quoted as saying,
"He's very effective, strong in the tackle. The only thing he probably lacks is he doesn't score goals, but his overall contribution is immense."
His teammate at Crystal Palace echoed these sentiments, stating,
"He's a key part of our team. His work rate, his ability to win the ball back, it's second to none."
Transfer Talk
Doucoure's performances have not gone unnoticed, with Liverpool reportedly exploring a move for the Malian midfielder. PSG have also entered the race, setting up an intriguing transfer saga. His current transfer value is estimated to be between €18.5M and €30.8M, a testament to his rising stock in the football world.
In Conclusion
Doucoure's rise has been meteoric, and his performances suggest that he's ready for the next step in his career. Whether that's with Liverpool, PSG, or another top club remains to be seen. But one thing is certain – Cheick Doucoure is a name we'll be hearing a lot more of in the future.