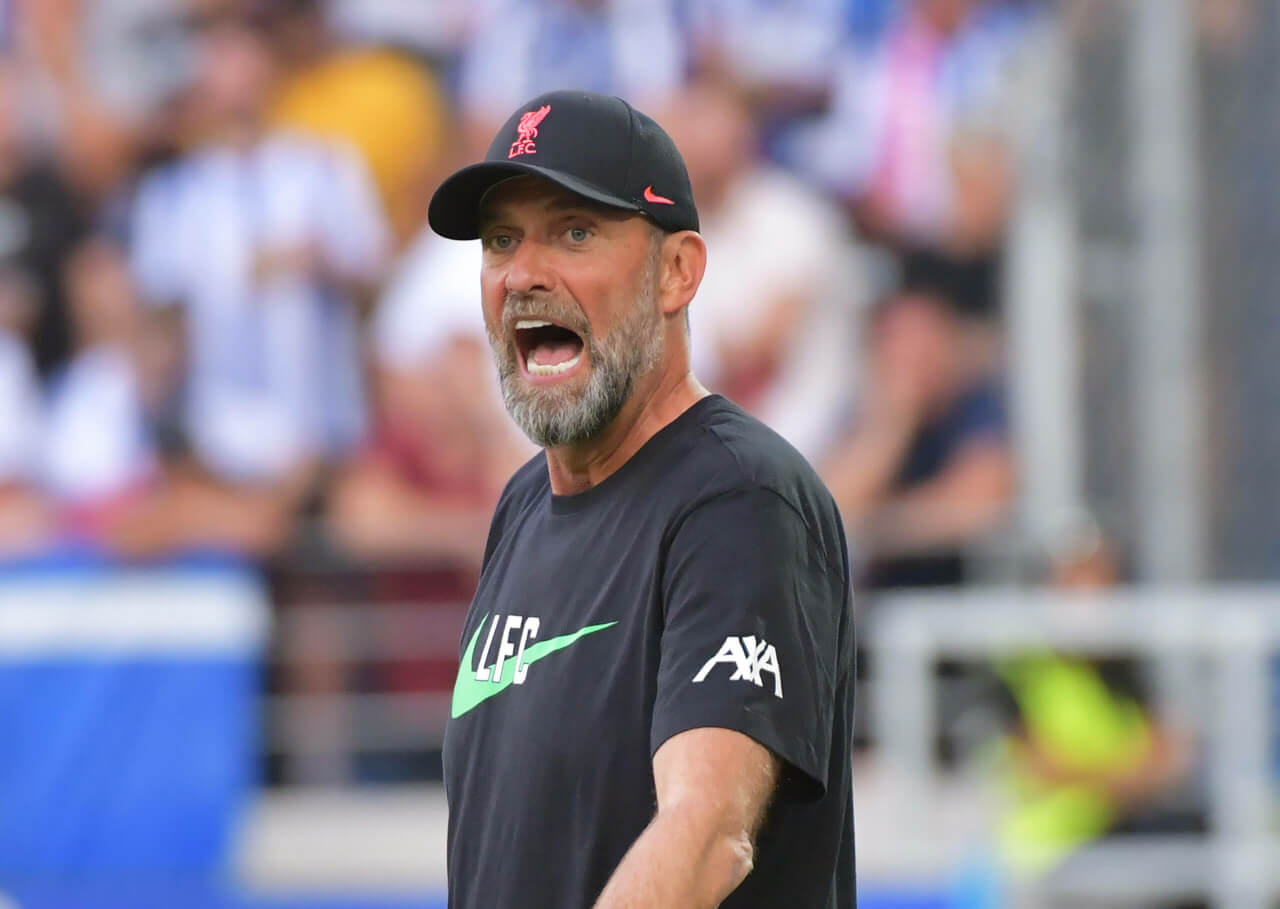 'After I leave Liverpool', Klopp Talks Germany Job
Klopp's Dedication to Liverpool: A Glimpse into the Future
Jurgen Klopp, the heart and soul of Liverpool's recent footballing triumphs, has recently addressed the swirling rumours surrounding his potential managerial position with Germany.
Call of the Motherland
There's no denying that leading Germany's national squad would be an esteemed accolade in any coach's career. In the words of Klopp himself, reported by James Pearce in The Athletic:
"The job of national coach is and would be a great honour — there's no question about that."
However, Germany's current struggles under the leadership of Hansi Flick, who has managed a mere quartet of victories in their last 16 outings, has heightened speculation around Klopp's potential takeover.

Commitment to The Reds
Yet, Klopp's heart lies at Anfield. Holding the reins of Liverpool till 2026, Klopp is not one to shirk away from his commitments.
Klopp: "The problem that stands in the way of the whole thing is my loyalty. I can't just leave Liverpool now and say I'll take over Germany for a short time. That doesn't work and the request isn't even there."
His sheer dedication to Liverpool is evident in every match, every training session, and every interview.
The Road Ahead
While Klopp envisions a break from the beautiful game once his Liverpool journey concludes, he's leaving no stone unturned for now. He candidly shared during a panel discussion by the Fischer group on their 75th anniversary:
"If I'm supposed to do that (manage Germany) at some point, then I have to be available and I'm not currently. I have a responsibility towards the club."
Concluding on a thought-provoking note, Klopp hints at a future filled with possibilities, "Basically, it's an interesting job. But I don't know yet whether I'll do something completely different after I leave Liverpool. I want to keep my options open."