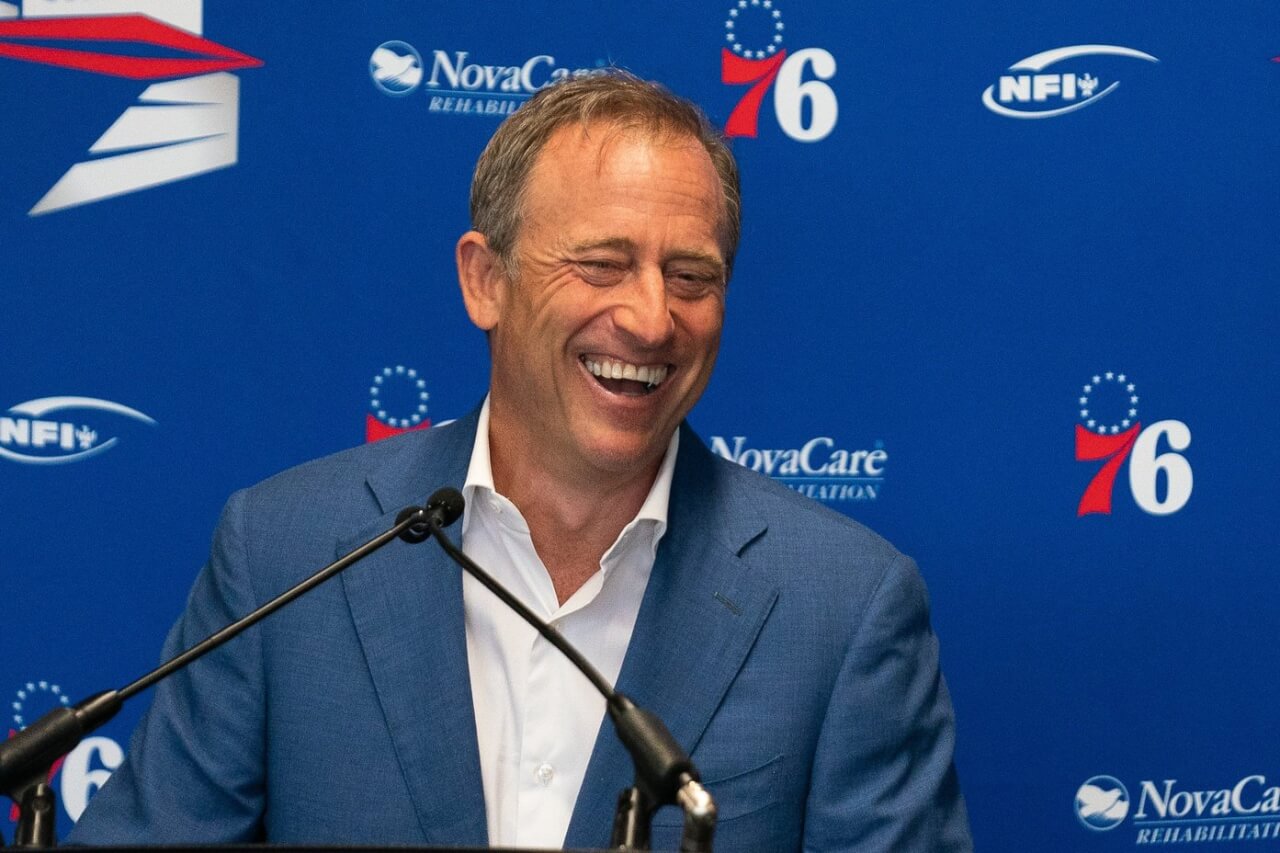 Linked to Liverpool, Billionaires Complete $6.05bn Buyout
Liverpool's Billionaire Suitors Seal Landmark Deal with Washington Commanders
The global footballing arena and the American sporting world often cross paths, and it's happened again, much to the intrigue of Liverpool fans.
The Washington Commanders have ushered in a new era with a takeover worth a whopping £4.71 billion ($6.05 billion). Steering this monumental change? None other than Josh Harris, one-half of the heavyweight duo behind Harris Blitzer Sports & Entertainment (HBSE). Co-piloting the deal is David Blitzer, with the iconic NBA legend, Magic Johnson, also part of the consortium.
It's a transition that doesn't just change the trajectory of the NFL side but holds significance for Premier League enthusiasts, especially the Liverpool faithful.

Flashback to Liverpool's Ownership Drama
Merely months ago, whispers surrounded the potential shake-up in Liverpool's boardroom. Fenway Sports Group (FSG), the current custodians of Liverpool, were weighing options. The Reds, an iconic name in world football, were dangled as a tantalising proposition for potential investors. Would it be a partial stake? Or a complete handover?
Among the list of potential investors, HBSE was prominent. The very same entity that showed interest in Chelsea's sale, following Abramovich's sanction amidst geopolitical turmoil. Alas, Chelsea's keys went to a Todd Boehly-led consortium for a sum of £4.25 million.
Diverse Portfolio: From Premier League to NBA
For context, the repertoire of Harris and Blitzer isn't confined to football. Each holds an 18% share in Crystal Palace, another Premier League entity. And shifting the lens to the US, HBSE is the proud owner of NBA's Philadelphia 76ers and NHL's New Jersey Devils.
Yet, the Washington Commanders' acquisition isn't merely another feather in their cap. For Harris, it's personal.
Reflecting on the acquisition, Harris commented:
"This franchise is part of who I am, and who I've become as a person. To be successful, we understand that we need to win championships, have a positive impact on the community. To our team and our incredible fan base in Washington, a new era of Washington football is here. It's time to get to work."
Liverpool's Future: Still in Flux?
So, where does this leave Liverpool? According to Liverpool World, FSG is still scouting for potential investors. John Henry, the principal owner, clarified to Boston Sports Journal:
"Yes. I know there has been a lot of conversation and quotes about LFC. Are we talking with investors about LFC? Yes. Will something happen there? I believe so, but it won't be a sale."
For now, Liverpool's future remains a point of fervent discussion. But one thing's clear: the global intertwining of football and American sports grows ever stronger.