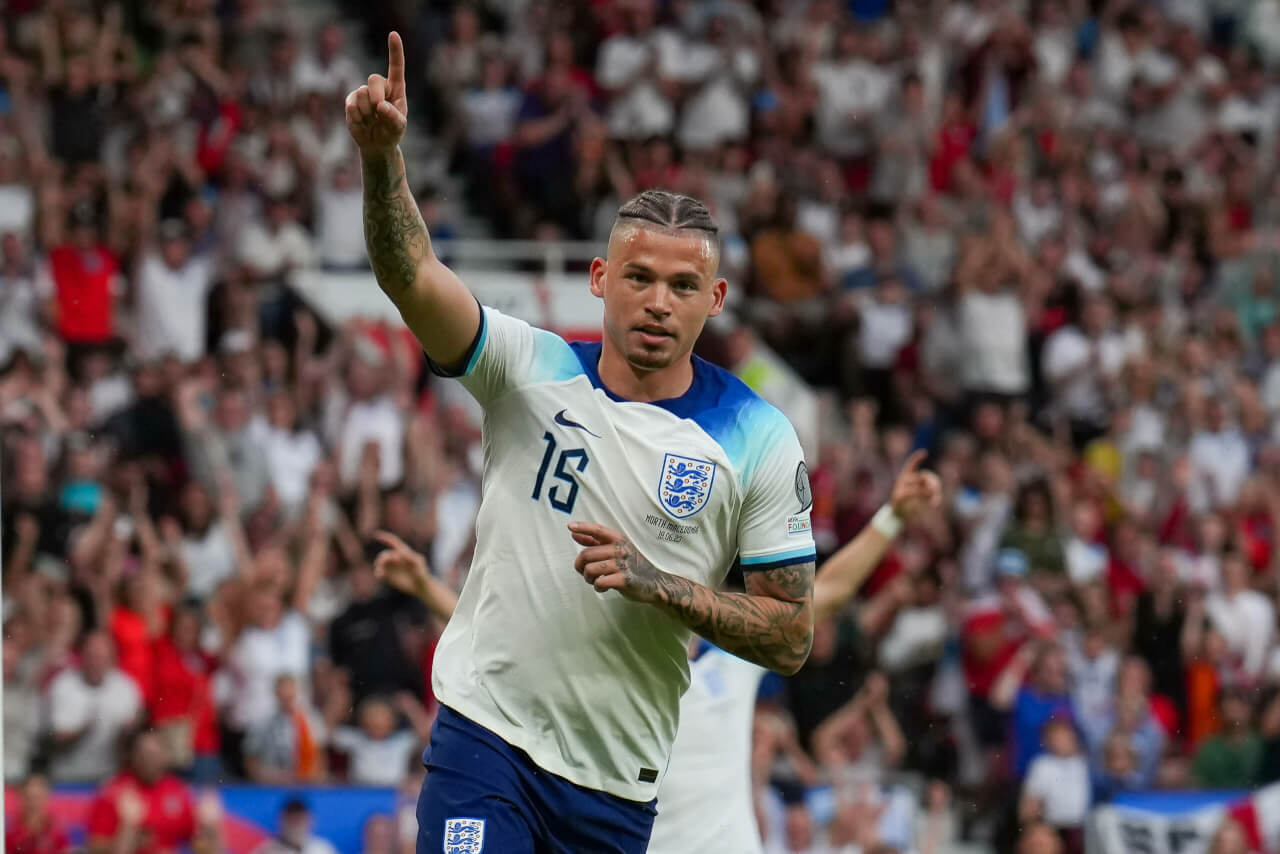 England Midfielder Scratched Off Liverpool's Transfer Wishlist
Liverpool Are Not Pursuing Kalvin Phillips
Liverpool FC, well-regarded for their tactical prowess, seems to be altering their game plan concerning their midfield assembly. The central figure of  speculation? Manchester City's own Kalvin Phillips. The buzz was that Liverpool might want to have this 27-year-old maestro on board, given the potential exits of Fabinho and Jordan Henderson.
The Telegraph however, drop a different note. They indicate Liverpool might have pulled out of this chase. It's not unheard of, considering Liverpool's previous hesitancy in negotiating with Manchester City. It might have something to do with past dealings, or it might just be a strategic move. But one thing's for sure: the prior whispers about Liverpool's interest, stirred quite the pot.
Big Question: Could Phillips Replace Fabinho?
The central theme that seems to resonate is whether bringing in Phillips would truly surpass having Fabinho at his best. Such musings point towards Phillips perhaps not topping Liverpool's recruitment agenda. It insinuates a broader strategy, hinting at other players Liverpool might have their eyes set on.

Jurgen Klopp, with his transfer maestros, find themselves at an intriguing crossroads. Should the winds take Fabinho and Henderson away, their midfield would undoubtedly demand reinforcements.
Putting in the work! 🏋️‍♂️ pic.twitter.com/CAOqOKiXn6

— Manchester City (@ManCity) July 21, 2023
Reds' Verdict on Phillips
While Kalvin Phillips boasts undeniable skill, his time on the field at Manchester City has been somewhat scanty. Could this suggest struggles in acclimatising to grand club settings? The narrative is cloudy but what's clear is Liverpool's judicious approach. They're analysing their playbook, reflecting on their past with Manchester City, and gauging the potential value of new additions.
The Anfield aficionados are, understandably, on tenterhooks. Post the introductions of Alexis Mac Allister and Dominik Szoboszlai, they are keen to discern the club's next move. The backroom staff, no doubt, are all hands on deck, scoping out prime reinforcements for the upcoming season.
But it's not just about replacing a player. Liverpool might be hunting for someone who can inject novelty into their midfield. Someone who isn't merely a mirror image of Fabinho.
The Summer Saga
Speculation is rife, and the transfer whirlwind is ever-turbulent. Liverpool might re-strategise as summer rolls on. Still, imagining Pep Guardiola handing Liverpool a boost is a stretch. But then again, football is a realm of endless surprises.
In the grand tapestry of football transfers, only the sands of time can truly narrate the next chapter.