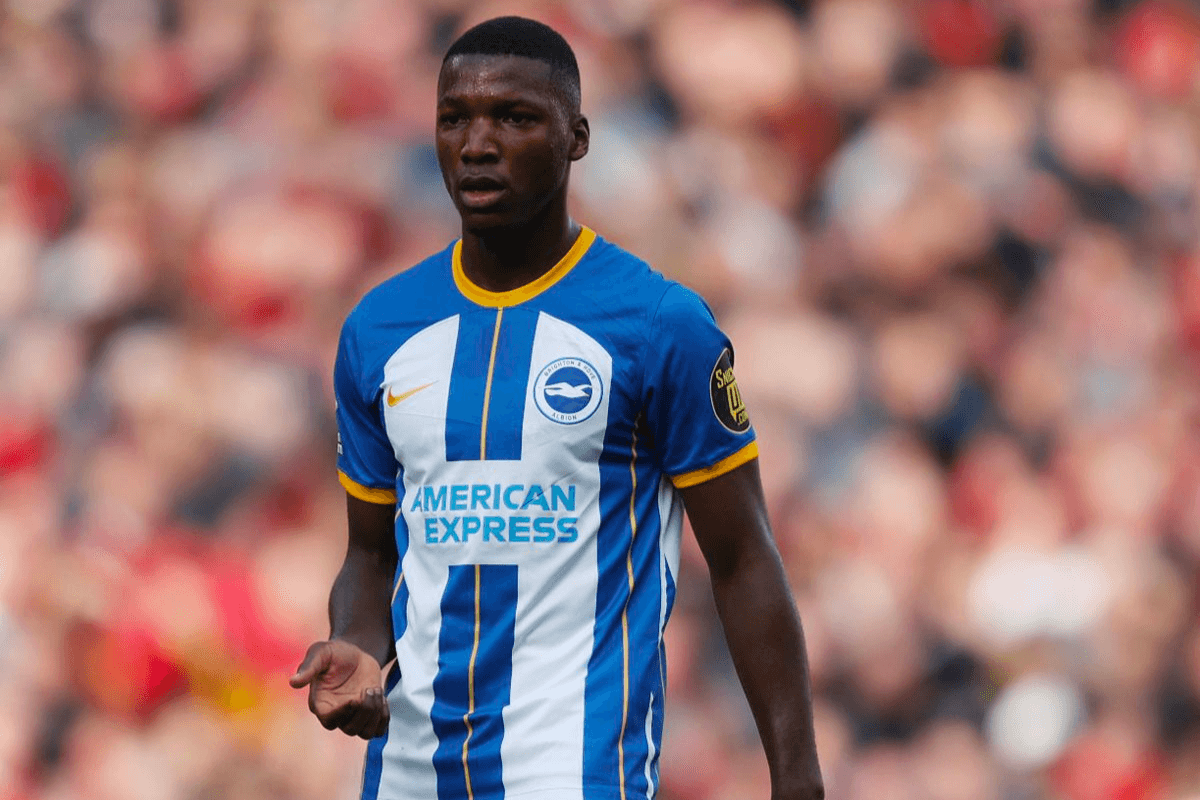 'They won't pay that', Liverpool Legend Rules Out Transfer
Liverpool's Midfield Reboot – Too Late For Moises Caicedo?
In recent times, the footballing world has seen astronomical prices for players become the norm. But what's reasonable and what's ludicrous? A recent debate surrounding Liverpool FC's potential acquisition of Brighton's Moises Caicedo shines a light on this very topic.
Brighton Starlet's Hefty Price Tag
Brighton's midfield marvel, Moises Caicedo, has been generating quite the buzz. But it's not just his talent on the field that's causing a stir; it's the reported £100m price tag attached to his name.
Former Liverpool FC player, Steve McManaman, in his chat with Betfred, shared some thoughts on the matter:

"No, they [Liverpool] won't pay that money. I understand what Brighton are doing and if it's true that Arsenal offered them a lot of money in the January window and they said no, then now his price tag would have gone up even more, so I don't believe that any team would pay £100million for him."
It's no secret that the transfer market is ever-evolving, with valuations often reflecting more than just on-pitch performance. "He's a good defensive midfielder, but the prices we're talking about are ridiculous aren't they? I presume that Declan Rice's move to Arsenal has set the benchmark now." McManaman commented.
Clubs are not just playing football, but they're also playing the valuation game. If one player is tagged at a certain price, why shouldn't theirs be the same? This sentiment was echoed by McManaman:
"Clubs can play the game now and claim if one defensive midfielder is worth £100million then their player is also worth that too."
Liverpool's Transfer Philosophy
Historically, Liverpool's approach to the transfer market has been more measured than many of its peers. The club's commitment to building a balanced and cohesive team has often taken precedence over making big-money moves. McManaman captured this ethos succinctly:
"I very much doubt that Liverpool would pay £100million for Caicedo."
Across the board, football aficionados are raising eyebrows at the present-day state of the transfer market. Midfielders, in particular, are being quoted at prices that would've seemed unimaginable a decade ago.
Liverpool's immediate focus will likely be on filling the void that could be left by Fabinho and Jordan Henderson, both rumoured to be heading towards Saudi Arabia. And while Caicedo may tick the boxes on the field, the club's financial acumen will be put to the test given the current valuations.
In conclusion, Liverpool's journey in the coming transfer window will be one to watch. While talent acquisition remains essential, it must be balanced with financial prudence, especially in a market brimming with inflated price tags.