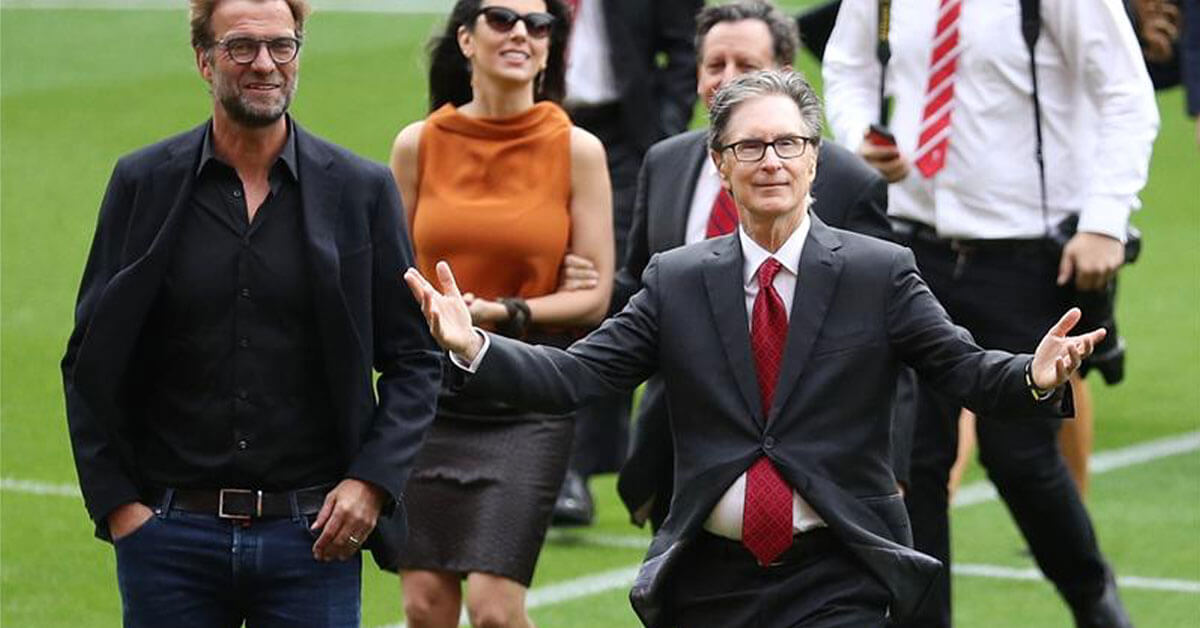 Liverpool's Current Million Pound Sponsors
Liverpool have experienced unrivalled success in the last 30 years. They have reached three Champions League finals, triumphing in one and won their first Premier League title. Not only that, they finished runners-up on two more occasions and have won every other competition they have entered at least once. This period of success has energised the club and contributed to its current financial health.
The club is expanding its stadium to create more revenue, while prize money has also been added to the club's coffers. Due to its continued success, they have been able to attract more sponsorship. In this article we'll look at which industries these sponsorship deals have come from.
Gambling
Gambling sponsorship in the Premier League has increased in recent years and Liverpool have been sponsored by companies in the industry too. The club have partnered with betting firms in deals worth over £15 million. These companies offer not only odds on a range of sports, but also casino games. For example, gamblers can play blackjack for real money, as well as roulette, megaways and slingo. Deals such as these with gambling firms are important sources of income for the club and with continued success on the pitch Liverpool will hope the size of future deals increase.
Finance
Standard Chartered have been the club's shirt sponsor for the past few years while AXA, the insurance company, also have a partnership with the club. Standard Chartered have just renewed their partnership with the club for another four seasons which is believed to be worth over £40 million a year. This new contract takes their sponsorship of the club to 17 seasons and means their name will remain on the front of the club's shirts. The current partnership is also special for supporters and gives them certain benefits with the company.
A special message from the Reds… 😁 #SCstays pic.twitter.com/T880Q4sDSR

— Liverpool FC (@LFC) July 14, 2022
AXA on the other hand is the club's training kit sponsor. The partnership began in 2018 and has been running since then with one renewal signed in that time. The deal is worth over £20 million and in an age where clubs are posting daily photos on social media of training, it provides AXA with an easy opportunity to increase their brand exposure.
Travel
As Liverpool's popularity has increased around the world based on their recent success, they have partnered with Expedia, the travel company, to give their fans exclusive offers on travel arrangements. The deal was initially signed in 2020 and has now been extended. It is worth £9 million per year to the club and places the Expedia logo on the sleeve of the team's shirts.
🆕 Liverpool have another sponsorship deal they want to raise by millions #LFC

✍️ @_DavePowell https://t.co/uXk0VJi9Qj

— Liverpool FC News (@LivEchoLFC) May 5, 2022
This coming season will be an important one for Liverpool, both on and off the pitch. They had been on an upward curve but the 2022/2023 season represented a flattening out of their trajectory. The older guard are moving on having been at the centre of their success and the club is suffering its first bout of uncertainty for five years. This uncertainty on the pitch may affect their attractiveness to partners in the future, so those in the boardroom and in charge of financials will hope the team regains its forward momentum this season.