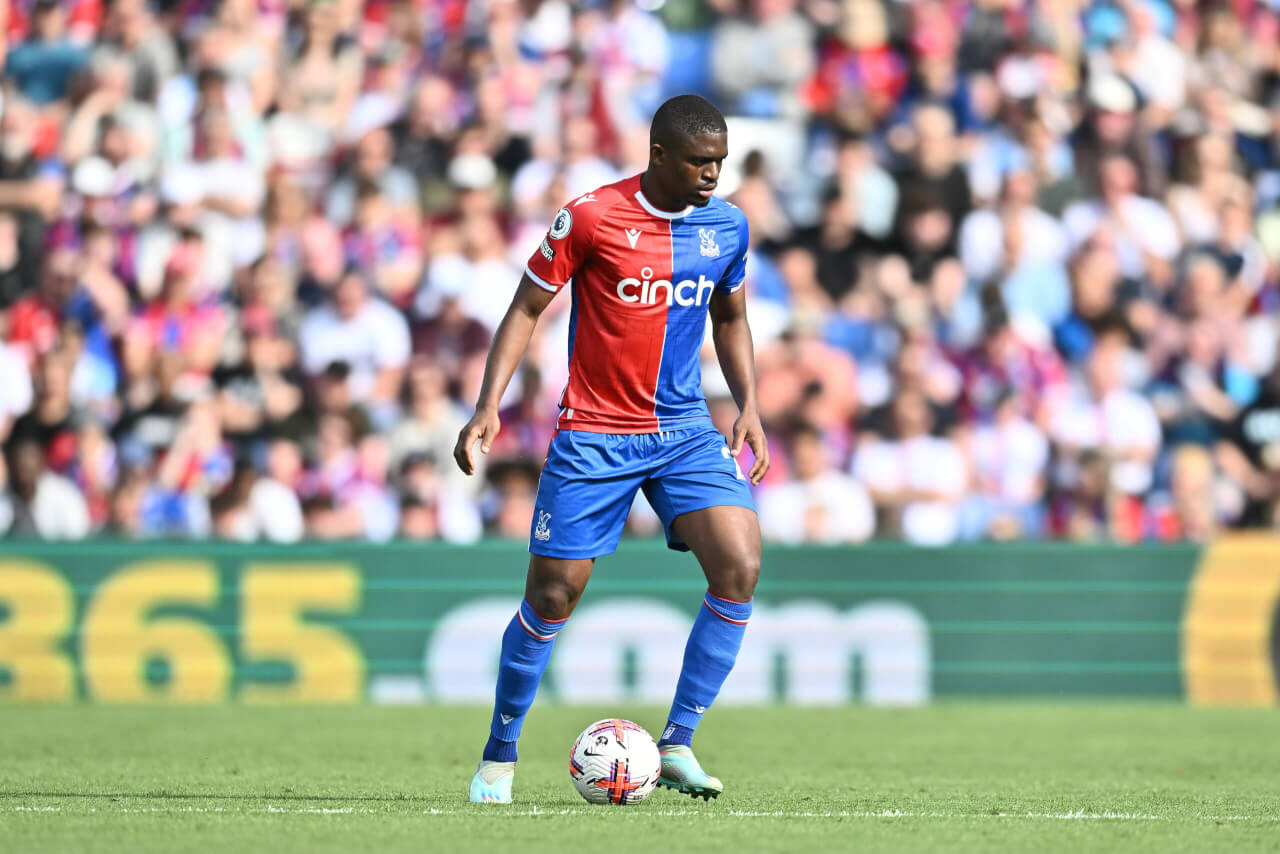 'Could be a problem', Midfielder Price Too High For LFC - Journalist
Liverpool's Doucoure Dilemma: A Costly Affair
Liverpool's Midfield Search Intensifies
In recent days, Cheick Doucoure's name has been reverberating in the hallowed footballing chambers of Liverpool. With the Reds actively searching for talent, they now find themselves at a financial crossroads when it comes to securing the 23-year-old's signature. The crux of the issue? Crystal Palace's steep £70m valuation.
Ben Jacobs, in conversation with Give Me Sport, sheds light on Liverpool's current predicament.
"Although they like Doucoure, his fee 'could be a problem' for the Reds."
Not the most comforting statement, considering Liverpool's urgent need to bolster their midfield ranks.

The impending exits of midfield stalwarts [Jordan] Henderson and Fabinho, both rumoured to be Saudi Arabia bound, means Liverpool are on the lookout. Doucoure emerges as a strong contender, yet his price tag remains a looming challenge.
Jacobs adds, "It's about Liverpool finding replacements in midfield. I would keep an eye on Doucoure, but the price could be a problem."
Doucoure Vs Lavia: The Price Tag Debate
The market is rife with whispers about [Romeo] Lavia's £50m valuation. Despite being younger, the Belgian prodigy's asking price is substantially less than Doucoure's. While both midfielders differ in their experience, their potential ability appears to be on par.
Cheick Doucoure makes a lot of sense for Liverpool and solves a lot of the existing problems.

Here is some data viz to increase your interest in the Malian.

The 23-year-old is good at retaining the ball after winning it. Short and simple passes to maintain possession. pic.twitter.com/gkeHu9m5iI

— Pranav (@pranav_m28) July 22, 2023
It raises the inevitable question: What is a fair price in today's inflated market? And more crucially, who else could Liverpool be eyeing to bring that much-needed prowess to their midfield?
Every football enthusiast is aware of Liverpool's midfield dilemma. Such knowledge hardly positions the club favourably when scouring the market for a cost-effective addition. However, history has shown that the Reds have a knack for uncovering hidden gems.
Yet, with the current valuations on Doucoure and Lavia, the path forward seems murky. Unless there's a surprising turn in negotiations, it remains to be seen if either of these players will don the iconic Liverpool jersey.