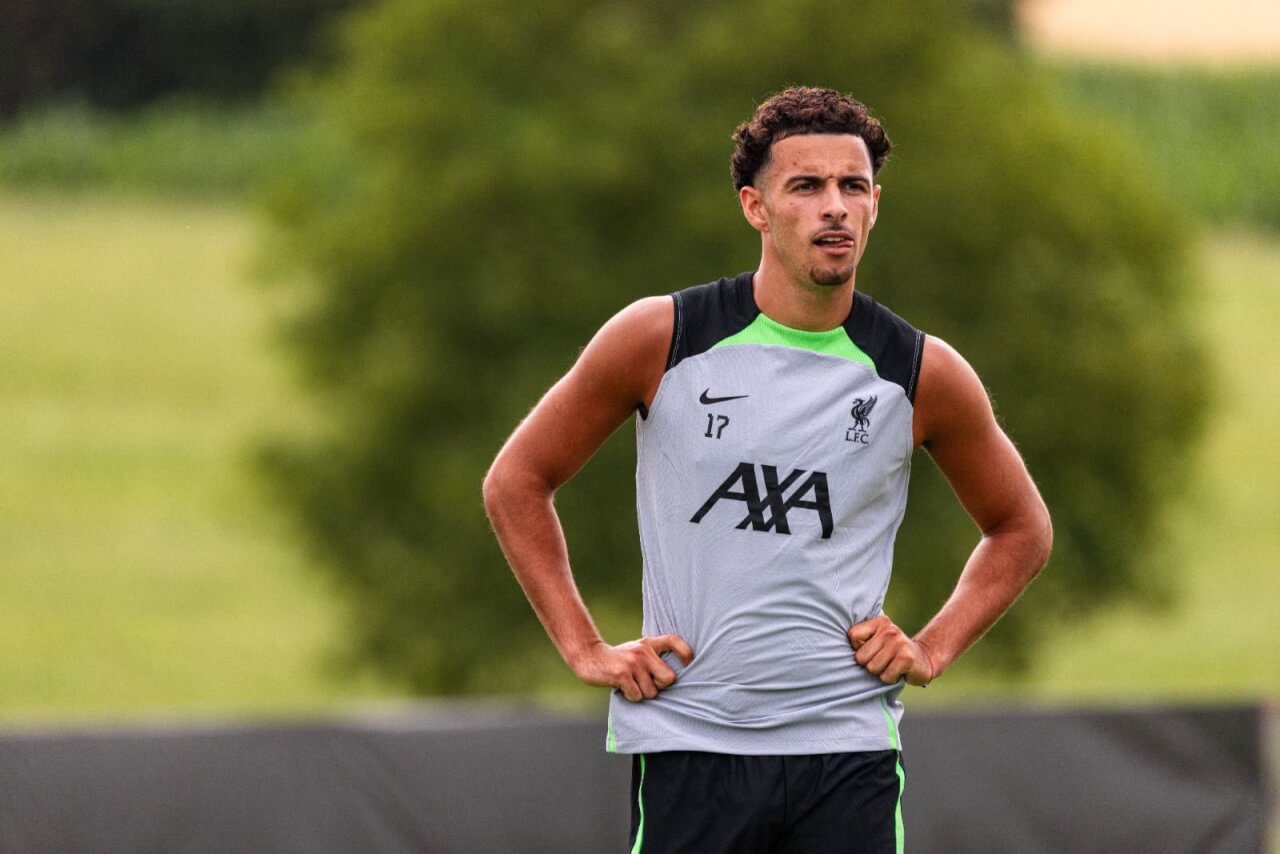 Liverpool Star Seeks 'More game time', but is Klopp Listening?
Curtis Jones: A Versatile Force for Liverpool
Curtis Jones, Liverpool's rising star, has revealed his adaptability and keenness to contribute to the team in any capacity possible. Having shown his prowess in a deeper midfielder position during England Under-21 success at the recent Euros, the question arises: Could this Scouser be the solution to Liverpool's search for a deeper player?
Ready to Embrace New Roles
During a candid chat with Liverpool FC's official website, Jones expressed his unabated desire to be on the pitch.
"I'm a kid who just wants to go and play. I wouldn't care if I was a right-back or a centre-half. I just want to go and play," remarked the 22-year-old.
He added, "With the team we have now, there might be times when I need to shift roles slightly to get game time. I've demonstrated that I can adapt to a deeper role, which will only be advantageous for me."

Back to work! pic.twitter.com/sbASu55Tah

— Curtis Jones (@curtisjr_10) July 21, 2023
The Depth of Jones' Game
While Jones has voiced his comfort in a deeper role, it's notable that we haven't frequently witnessed him in such a position for Liverpool. However, his on-field qualities suggest he could seamlessly fit in. Known for his knack of winning the ball back high on the pitch, this trait, although distinct from a defensive midfielder's duties, stems from the same principle – retrieving the ball.
Curtis Jones: "I used to focus on goals – now I know there's more to the game."
Whenever Jones engages in a tackle, the odds favour him reclaiming the ball. This combined with his impeccable decision-making skills about where to dispatch the ball makes him a valuable asset. Not to mention, his technical finesse allows him to send those pitch-spanning passes even from deeper territories.
Physically towering and robust, Jones often emerges triumphant in one-on-one duels. Given these attributes, it isn't far-fetched to envisage him excelling in a more defensive role.
It isn't about urging Liverpool to eschew the transfer market and solely rely on this homegrown talent. Yet, if the right fit proves elusive, they might already possess a potential answer within their ranks. With the new season unfolding, it feels like Jones might just be on the brink of becoming indispensable for the Reds.