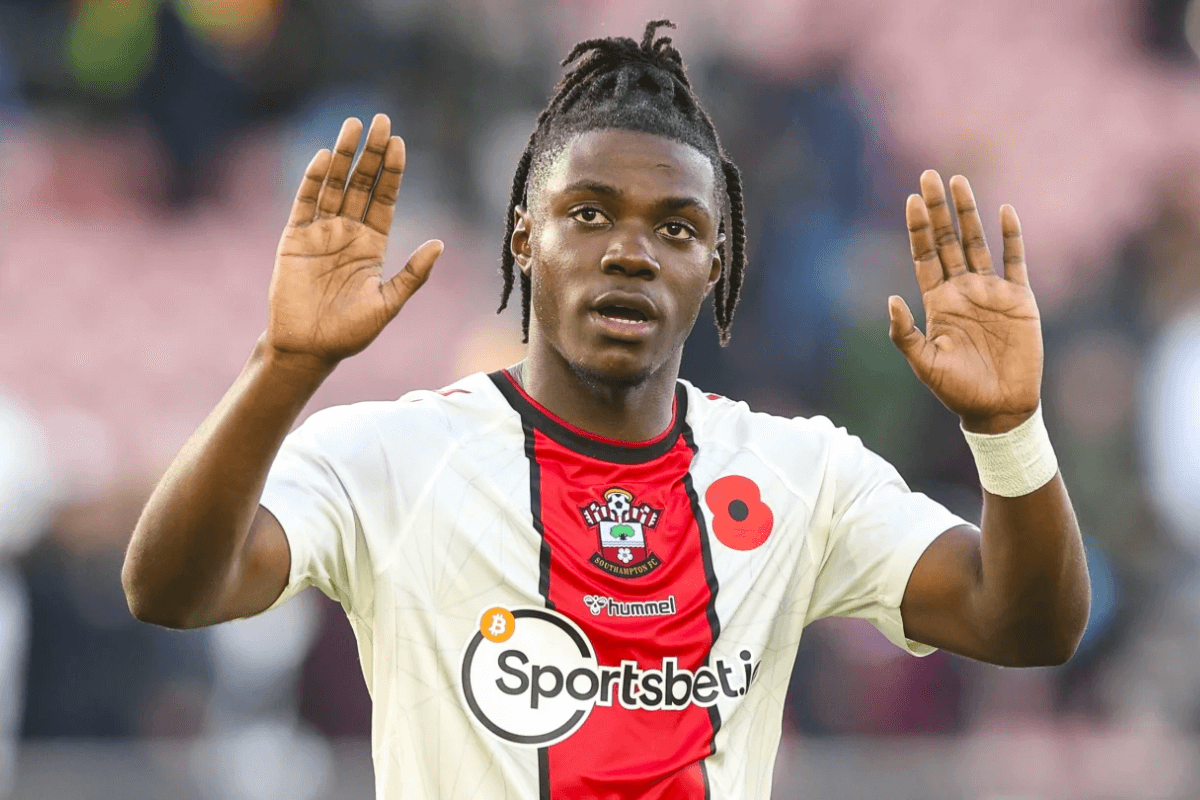 Romano - Lavia 'not their only target' as Liverpool look to bolster squad
The Ongoing Dance: Liverpool's Quest for Romeo Lavia
As Liverpool FC face the impending departure of their midfield stalwarts, Fabinho and Jordan Henderson, the hunt for fresh talent intensifies. Amongst the Reds' potential targets, Romeo Lavia stands out, a young gem plying his trade at Southampton FC. Despite the steep £50m price tag, the Anfield side persist in the pursuit of this promising Belgian starlet, as reported by Fabrizio Romano.
Standing Firm: Southampton's Stance on Lavia
There's a game of patience being played out on the south coast. Southampton remains resolute, with an unwavering £50m price set for their star midfielder. Liverpool, on the other hand, are not prepared to meet this sum in the current market, creating an intriguing standoff. The club's resolve, however, might be tested as the departure of their midfield duo looms, leaving a void that Lavia could potentially fill.
The Financial Equation: Fabinho and Henderson's Departure
The prospective transfer of Fabinho to Saudi Arabia, coupled with Henderson's impending move, could provide Liverpool with a financial boost nearing £55m. This windfall might just bring them closer to meeting Southampton's hefty demands for the 19-year-old Belgian prodigy. In fact, it could encourage the Saints to stay firm on their valuation, knowing that the Reds have the funds to potentially meet it.

Negotiations Persist: Liverpool's Continuous Pursuit
Romano offers insight into the ongoing saga, remarking:
"Nothing is advanced in terms of bids or club-to-club negotiations, still, contacts are taking place with the player's agents and they are trying to understand the final price tag. Southampton always wanted around £50m but Liverpool are hoping for a different fee. He's not their only target, but he is a concrete one, and Liverpool are still there."
The Promise of Lavia: A Young Gem in Focus
The persistence in the chase for Romeo Lavia speaks volumes about his potential. Despite his youth, he's demonstrated considerable skill and ability in the heart of the park. The prospect of his addition to the Reds' ranks offers a glimmer of hope for the club's midfield in the wake of the impending exodus of their veterans. Lavia might just be the fresh injection of talent that Liverpool needs to forge ahead in their new chapter.
Other Targets For Liverpool
Liverpool have been linked to a number of midfielders this summer that offer varying strengths that would suit their squad. Kephren Thuram was heavily linked earlier this summer with personal terms reportedly agreed, with the departures of Henderson and Fabinho that the Reds weren't planning for – there are rumours that the Reds could go back in for the Frenchman.
Manu Kone was also heavily linked earlier in the summer until he picked up a niggle at the Euro U21s. His injury is said to be not as serious as first thought and he'll be fully fit in August. Liverpool would do well to hold onto a spot in their squad, especially if Thiago is to leave as has been rumoured of late, as Kone could be available for a cut-price deal.
Cheick Doucoure is another name that has been reported and said to be a target. A player of the year performance at Crystal Palace and some numbers shared on Twitter below evidence that he could be a very good addition to Klopp's squad.
Cheick Doucoure makes a lot of sense for Liverpool and solves a lot of the existing problems.

Here is some data viz to increase your interest in the Malian.

The 23-year-old is good at retaining the ball after winning it. Short and simple passes to maintain possession. pic.twitter.com/gkeHu9m5iI

— Pranav (@pranav_m28) July 22, 2023
If Thiago was to leave, it could mean nearly a million pounds per week being removed from the wage bill, and with funds to spend and the incoming players being on much less than those that have left, Liverpool could easily afford multiple midfielders this summer.
An Uncertain Future: The Waiting Game Continues
As it stands, the future of the Romeo Lavia saga remains uncertain. Will Liverpool relent and meet Southampton's asking price? Can they negotiate a lower fee for the Belgian? Only time will tell. For now, the dance continues, a transfer tango that has fans of the beautiful game watching with bated breath.