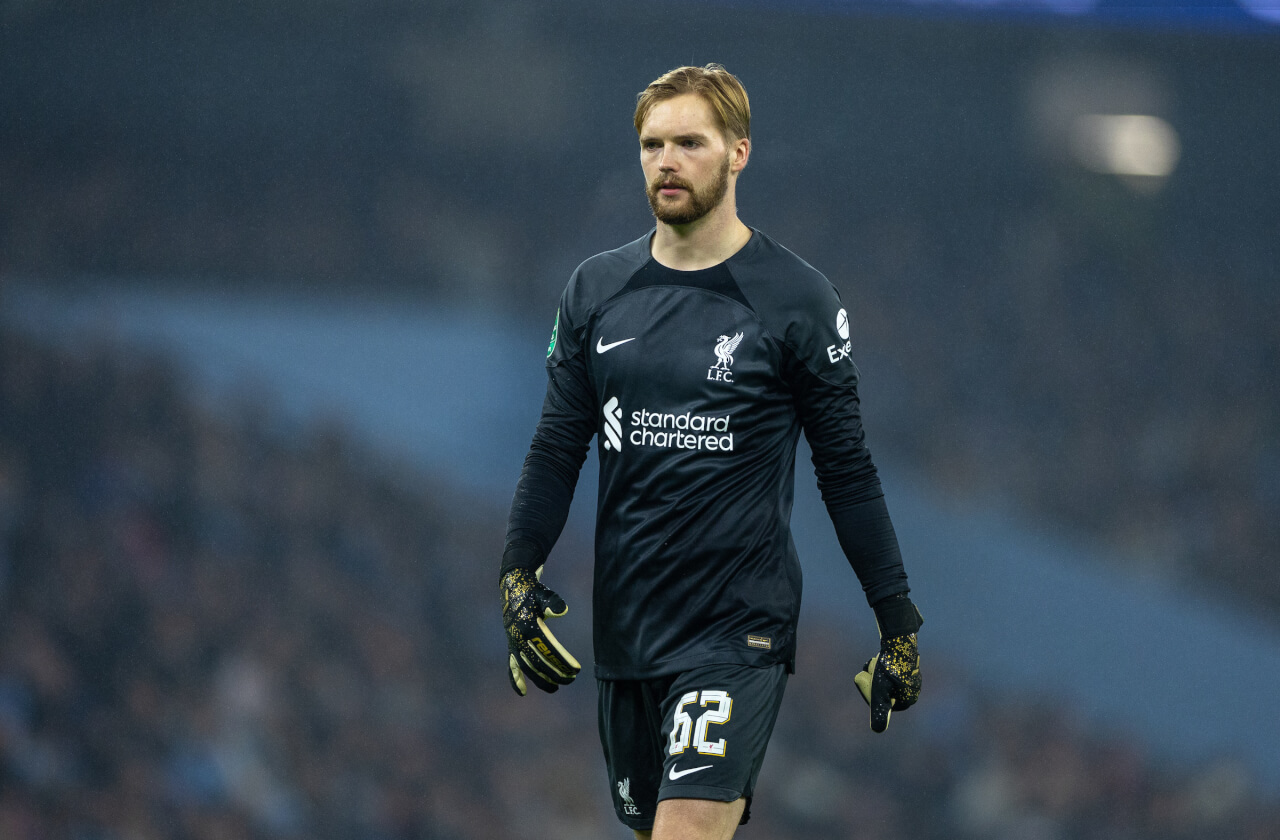 Report - Wolves targeting Liverpool's Rising Star
In the Spotlight: Liverpool's Kelleher Eyed by Wolves Amidst Goalkeeping Shuffle
Football transfers are an intricate puzzle. Deals ebb and flow, intertwined with player desires, club strategies, and unexpected elements. One such potential move currently under consideration involves Liverpool FC's goalkeeper, Caoimhin Kelleher, and the reported interest from Wolverhampton Wanderers.
The Goalkeeper Gambit: Kelleher, a Rising Star at Liverpool
Kelleher, at 24, has a significant ambition – to get regular footballing action. Yet, that dream might be a step too far within the hallowed walls of Anfield. As the second fiddle to the stellar Brazilian Alisson, the Irish international's moments in the spotlight are sporadic. But whenever opportunity has knocked, Kelleher has answered with commendable resolve.
Klopp's faith in Kelleher often shines through in cup competitions. The 2022 EFL Cup witnessed Kelleher making crucial contributions, even scoring the decisive penalty in the 11-10 shootout win over Chelsea. But a tally of just 21 senior appearances emphasises the limited opportunities in his path. The Daily Mail reports a potential solution that could be waiting in the wings.

The Wolves' Watch: A New Den for Kelleher?
Enter Wolverhampton Wanderers, a club potentially on the lookout for a new guardian between the sticks. The Molineux-based outfit has received interest from Nottingham Forest for their current custodian, Jose Sa. If the Wolves decide to part ways with the Portuguese, Kelleher could emerge as an attractive option, valued at around £20m.
The Broader Chessboard: Liverpool FC's Transfer Outlook
The potential movement of Kelleher is just one piece of the larger puzzle unfolding at Liverpool. The Reds are waiting for the £40m transfer to Saudi Pro League side Al Ittihad, for the popular Brazilian midfielder Fabinho, to complete. Fabinho has been a mainstay at Anfield since 2018.
Further adding to the mix, Sepp van den Berg, the club's 21-year-old defender, has joined Mainz on loan. He has spent the previous two seasons gaining experience away from Anfield, initially at Preston and then at Schalke.
Amidst this flurry of activity, it will be fascinating to see how Liverpool's squad will look once the transfer dust settles. If Kelleher indeed finds his way to the Molineux, it will not only bring a promising career trajectory for the Irish shot-stopper but also reveal yet another chapter in the elaborate dance that is the football transfer market.