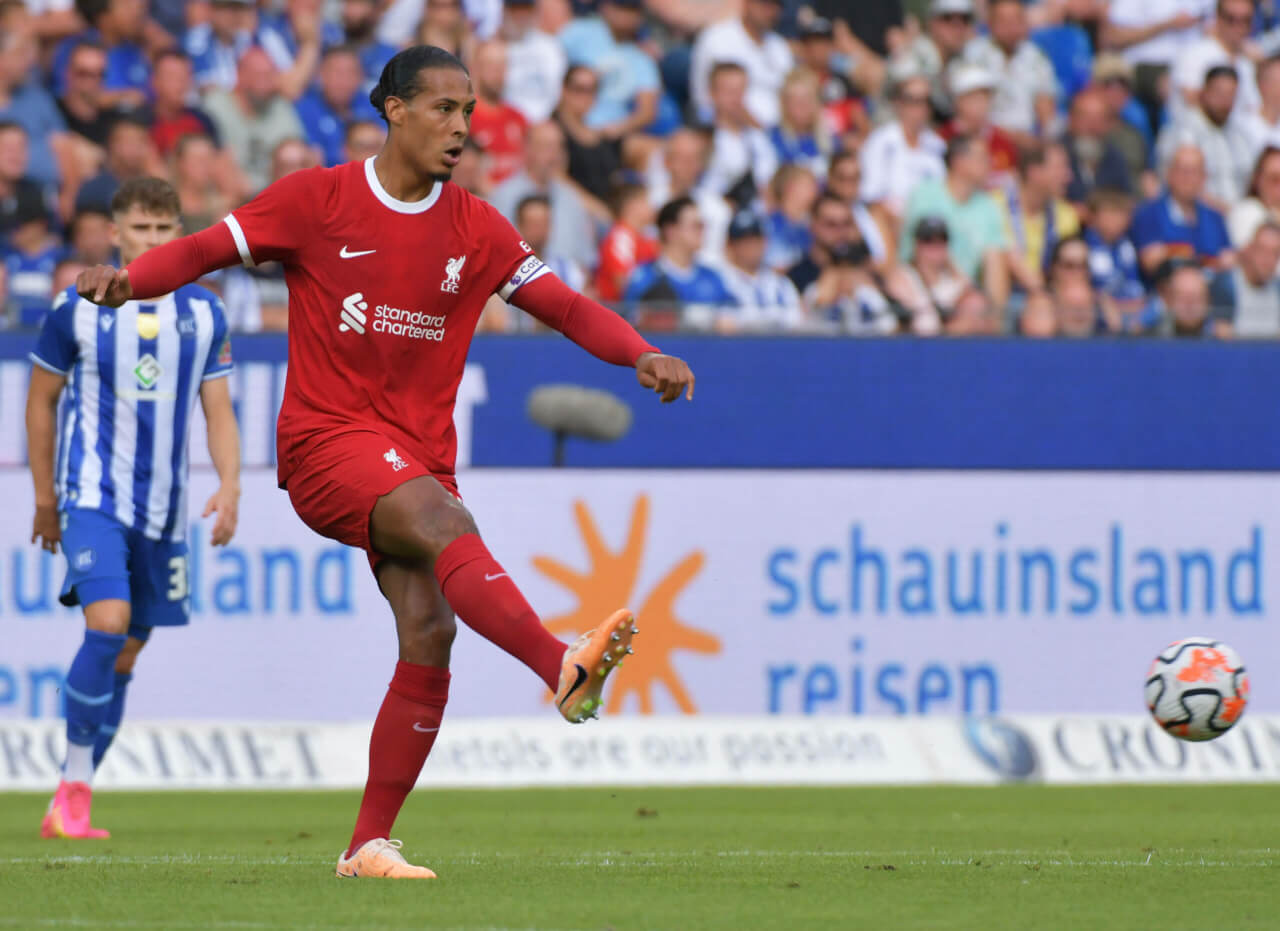 The Van Dijk Era: Liverpool's Next Leader
Anticipated Transfers and Premier League's Changing Landscape
As the summer transfer window rumbles into yet another week, it also means that our gossip infested days are dwindling towards match-day 1 of 2023/24 Premier League season. It has become common knowledge that various clubs from the Saudi Pro League will continue to entice more and more players from Europe's more established leagues. Due to this elevated entity of soccer, it does seem like the landscape of our beloved sport has now changed forever. Money can usually override most things in life, especially when the ability to earn approaches its peak, just before the sudden decline. The riches that are being offered to veteran players are so eye watering that moves are somewhat understandable, if only from a financial perspective, at least.
Liverpool FC Facing Middle Eastern Advances
Liverpool FC have not been immune to the advances of that Middle Eastern reach, as both Fabinho and Jordan look set to join their new club's (Al-Ittihad and Al-Ettifaq, respectively) this week. Those deals may well be announced by the time this article hits the press, which will probably allow our new Sporting Director, Jörg Schmadtke, to secure those much anticipated (and demanded) replacements. I fully expect Roméo Lavia to be one of those players brought in, alongside a more experienced version of defensive midfielder. Manu Koné, Florentino Luís, Cheick Doucouré, and João Palhinha, appear the names most likely, however, the Fulham enforcer may have just succumbed to a long-term shoulder injury, which would probably rule out an Anfield move.
Jürgen Klopp's New Leadership Table
The role of our chief recruiter will be to find the bodies that can help drive the transformation summer that has been ordered by his manager, Jürgen Klopp. What our celebrated German manager must do in the meantime, is to establish a new and exciting leadership table which can enable this new to team to the highest of footballing highs. A change of guard is necessary in all sporting fields and I for one am looking forward to how some players take on new responsibilities.

The Past Leadership and the Need for New Leaders
At some point prior to the peak of success within the Klopp era, a hierarchy of captains and leaders was established for the much-coveted LFC armband. In many European leagues, the role of team skipper is less important and generally falls upon the most senior players, with the next in line creating a chronological order of choice. After travelling from the Bundesliga to the Premier League in 2015, the then 47-year-old head coach would have been greeted by the clubs continuing captain, Jordan Henderson. James Milner was firmly established as the vice-captain at that point, with Virgil van Dijk and Georginio Wijnaldum added to the leadership group (by Jürgen) later down the line. To have four strong personalities was important to the success that was achieved, which is why I believe a new and improved version of team leadership can be installed in the wake of those leaving the club.
Virgil van Dijk: The Ideal Successor
I have read some strange takes on how and who could possibly replace the standard setters of old. It seems that many Liverpool fans are ignorant to the status and capabilities of remaining senior players, that are not named either Jordan Henderson or James Milner. Though I have pushed the idea of having Trent integrated towards some form of senior role, there really is only one man that should be awarded the permanent role of club captain. Virgil van Dijk is a man that commands and demands respect from both his teammates and opponents. The Dutch national captain is widely renowned as a professional to be admired and is a key reason as to why Liverpool was able to achieve their recent success.
Van Dijk's Impact and Future Role
Make no mistake, it is our 6ft 4inch defender that has led much of the reds on pitch achievements, from the moment he put on his famous red jersey. His commanding presence and organisation of the team was vital to our bespoke approach to the game, which I believe should see him cemented as the leader of this team.
Potential Vice-Captains and their Roles
For the remaining three years of our German managers stay, I only want the 58-cap Netherlands international to lead our group of. players, certainly when he is on the pitch. Beyond that, I would hope that he is able to continue and evolve into an all-time great and lead us beyond his managers stay. In terms of the vice captaincy role, I would probably look at Mohammed Salah as a leading light who can help galvanise a new look forward line. The 31-year-old Egypt skipper would be the best man to take on an increased role, as he enters the pinnacle of his wonderful career. To add to the table of leaders, I would look to the enormous Alisson Becker as someone that has saved his team far more than any other. The fourth choice would then be for Trent Alexander Arnold. In the 2022/23 campaign I saw the very best attitude emerge only after a portrayal of the very worst.
Final Thoughts: The Unanimous Choice for Captaincy
Many opinions will filter through the fanbase and there will be discussions and disappointments as to the managers eventual selection. What must be unanimous is the theory on who should lead the charge as our new club captain, which should be non-other than the leader of our squad, Virgil van Dijk.