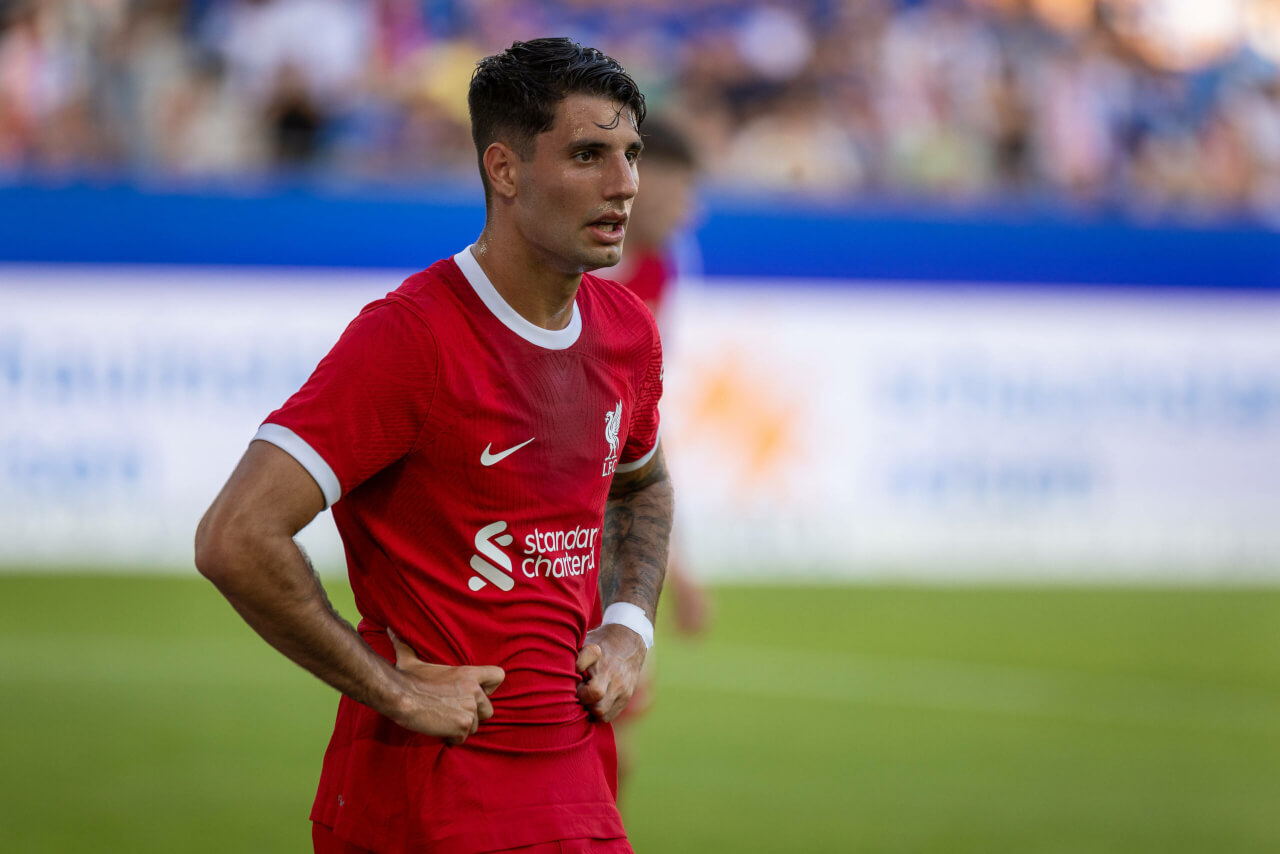 Szoboszlai Left Out: Precaution or Major Concern for Liverpool?
An Early Scare for Liverpool's Marquee Signing Szoboszlai
Liverpool's fan base has been buzzing ever since Dominik Szoboszlai, the Hungarian sensation, put pen to paper in a £60 million deal from RB Leipzig. However, this promising pre-season has already seen a bit of drama. Szoboszlai sustained a minor ankle injury during a training session on Saturday, causing a minor upset amongst Liverpool's rank.
An Unplanned Absence Against Greuther Furth
As a consequence of this injury, Szoboszlai was left out of the line-up for Monday's friendly against Germany's second-tier team, Greuther Furth. This decision, however, was purely precautionary. The Liverpool staff, it seems, is prioritising the Hungarian's long-term health over short-term gains.
Klopp Confidence Over Szoboszlai's Recovery
In a recent interaction with Liverpool's official website, the charismatic Jurgen Klopp was asked about Szoboszlai's injury. The manager seemed confident about Szoboszlai's status, stating, "He rolled his ankle slightly in training. Everybody is super-positive about it." Klopp even went on to confirm that if there was a Premier League match today, the Hungarian could have featured.

Singapore Trip and Szoboszlai's Role
Liverpool's upcoming schedule includes a pre-season trip to Singapore. The Reds' manager is hopeful that Szoboszlai will be fit for this Far East tour, which includes fixtures against the likes of Leicester City and Bayern Munich. Klopp, while showing cautious optimism, commented, "We will see what we'll do with the Leicester game after the travel. But for the Bayern game, he will be ready, definitely."
With a successful recovery, Szoboszlai could turn out to be a real asset for Liverpool, making this injury a minor blip in a hopefully stellar career.