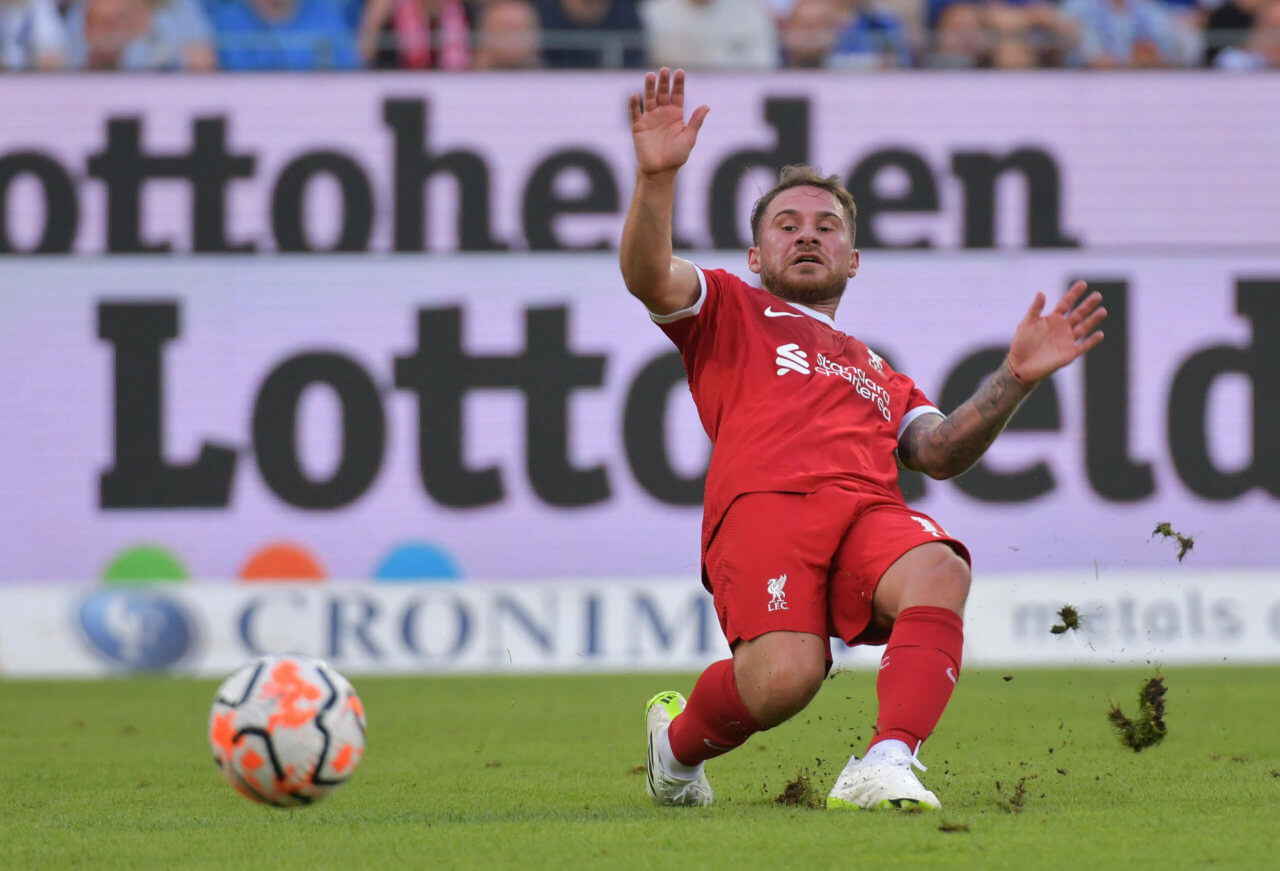 'It's a tough pre-season', Liverpool new boy looks ahead
Unmasking Liverpool's latest Midfield Prodigy
A fresh name in Liverpool's line-up reflects on his beginning strides with the Reds. That name is Alexis Mac Allister, the latest sensation from Argentina to add some South American flair to Liverpool's midfield. This promising talent shared his thoughts on the team's pre-season in an interview with Liverpool's official website, following an electric 4-4 draw against Germany's Greuther Fürth.
As the echo of cheers reverberates from Liverpool to Argentina, Mac Allister, the World Cup winner and now a key addition to Liverpool's battalion, steps into the spotlight.
The Rigours of Pre-Season
Three sessions every day. Yes, you heard that right. That's the gruelling pace of Liverpool's pre-season preparations. No one said the journey to glory was going to be a walk in the park, but as Mac Allister states, "It's a tough pre-season but we all know that this part is very important for the season."

Embracing the Challenge
Drawing from his insights shared with the Liverpool Echo, Mac Allister acknowledges the intense physical demands but is optimistic about the dividends these preparations will pay.
"As you can see, three sessions is not easy every day, but we are doing well and overall it's a very good pre-season."
There's wisdom in these words. The efforts of today sow the fruits of tomorrow. The intensity of pre-season matches might shake some, but Mac Allister keeps his gaze on the bigger picture. "It's a pre-season game, of course, you always want to win, but that's not the most important thing. We know we have to improve in a couple of things but it's good to get more minutes in the tank."
A New Era Dawns with Mac Allister
His eyes gleam with a dash of excitement and a pinch of nerves as he talks about his new teammates.
"There are a lot of positive things. I'm a new player so I still have to get to know my teammates, their strengths and weaknesses. But they are really good players here and we can build something important."
With this ethos, Liverpool is undoubtedly set for a thrilling season as they bid adieu to Germany after a ten-day spell and prepare to venture towards Singapore, the next leg of their pre-season tour.
As Liverpool's journey evolves with Mac Allister adding his flair to the squad, one thing is certain: this Argentine dynamo is all set to take the Premier League by storm, with his new teammates by his side and the unwavering support of the Reds' faithful echoing in the distance.