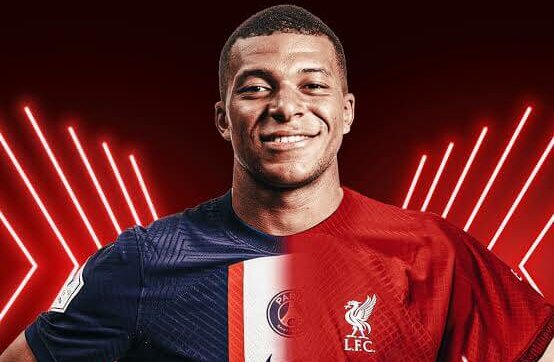 Liverpool Holds Breath Awaiting Mbappé Decision
The summer months may be pretty quiet on the football front, at least from a playing perspective, leaving sports fans to focus on other pursuits in search of live action. Thankfully Golf, Tennis and Horse Racing have continued to entertain us, as punters ponder questions such as "How to bet on Two-Year-Olds". However, as ever at this time of year, we are already counting down the days until the new season begins on Friday 11th August, as Champions Man City travel to Turf Moor to take on new boys Burnley.
Before all that, we seem likely to see yet more fireworks in the transfer window and one of the most spectacular explosions may come from the emerging Saudi Pro League. The latest rumoured transfer may not impact Liverpool directly in the same manner as the anticipated departures of Fabinho to Al-Ittihad and Jordan Henderson to Al-Ettifaq, but there are fears amongst sections of fans checking the latest Anfield news that its knock-on effects very well might.
Al-Hilal have Mbappé Bid Accepted
For the past couple of seasons, it has appeared that Kylian Mbappé's time at PSG may be drawing to a close, with Real Madrid long viewed as his final destination. However, with no acceptable bid from the Spanish giants, it is Saudi Arabian side, Al-Hilal, who have unexpectedly stumped up the money to launch an astronomical bid of £259million.
Considering that bid represents a world record transfer fee, in combination with the fact that Mbappé has only a year left on his current deal and has shown no inclination to sign a new one, it is no surprise that PSG has accepted the offer and granted the 24-year-old permission to open talks with the club.
Al-Hilal has already acquired the services of Ruben Neves and Kalidou Koulibaly this summer, but clearly this deal would blow those signings – and every other global transfer – out of the water, should they pull it off. The question is, will a player of Mbappé's stature be willing to make such a move? Promising as the Saudi Pro League is, it does not yet compare to the major European competitions, and it would be slightly surprising should the blistering forward forgo the prestige of the Champions League at this stage in his career.
However, even if Mbappé turns Al-Hilal down, a season-long loan move elsewhere – Real Madrid, Barcelona, and Chelsea have all been linked – may be in the offing.
Having been cut out of the pre-season squad, Mbappé seems likely to be departing the Parc des Princes one way or another, which will, of course, leave PSG in need of a replacement.
Salah the Man for the Job?
The reason for the trepidation amongst Liverpool fans is the fact that, contained within the pool of players who could be thought of as an Mbappé replacement, is the Kop's Egyptian King, Mo Salah.
This scenario is nothing new, with the name of Salah cropping up almost every time Mbappé is rumoured to be leaving PSG. However, the prospect feels more realistic this time around, with PSG coming under increasing pressure to at least obtain some sort of fee for the world's most valuable player before he is free to depart as a free agent at the end of the 2023/24 season.
Reports of Salah meeting with the PSG president in Morocco following the departure of Lionel Messi to Inter Miami have only served to add further fuel to the fire. On the plus side, the significance of that meeting has since been dismissed by Salah's agent, and with Salah having only signed a contract extension in 2022, the club are under no pressure to sell.