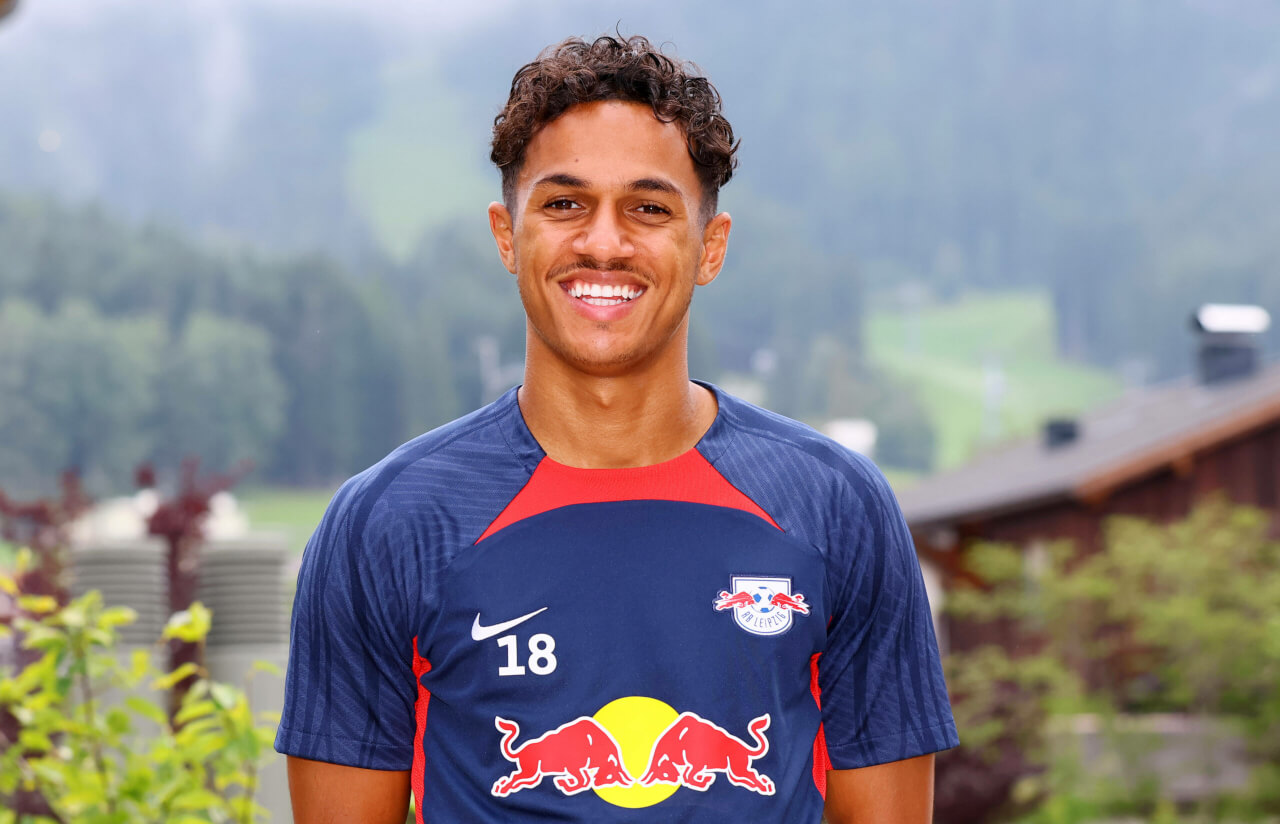 'Klopp didn't give me any advice', Carvalho on RB Leipzig Transfer
Liverpool's Loan Star: What next for Fabio Carvalho?
Liverpool's transfer news this summer often seems to dance around stories of potential stars, and Fabio Carvalho's narrative seemed all too familiar. With the illustrious history and lure of the Merseyside club, it's no surprise that talented players, like Carvalho, would wish to be a part of its tapestry. But sometimes, the script doesn't unfold quite as expected.
The Beginning: Promises and Dreams
When Carvalho waved goodbye to Fulham, the agenda was crystal clear – play regular top-flight football. The alluring charm of regular Premier League game time, following an impressive stint with Fulham, was hard to ignore. Liverpool's magnetic pull brought him to Anfield, with dreams to shine under the vibrant lights.
Notably, it wasn't his first rendezvous with Liverpool; a collapsed deal in January 2022 showcased his initial hesitations. However, by summer, with ambition burning brightly, joining Liverpool felt right.

Arriving for a hefty £5million, with additional add-ons, Carvalho's entry was met with anticipation. Fans watched in glee as the 20-year-old swiftly found himself involved in nearly all of Liverpool's matches till late October, even netting a critical goal against Newcastle United.
Yet, as winter came, the spark dimmed. Despite his initial promise, Carvalho found it tough to cement his place. Post the World Cup break, his appearances dwindled. The underlying issue? Fitting into Klopp's tactical machinery.
Square Peg, Round Hole?
Liverpool's 4-3-3 system, post-Coutinho's exit, lacked the natural space for an advanced midfielder like Carvalho. Though early indications suggested Klopp might modify this setup to accommodate the youngster, such transformations weren't evident as the season progressed.
Despite Carvalho's best efforts, which didn't go unnoticed – Klopp even once described him as training "on an absolute super level" – the match fit remained elusive.
Leipzig's Appeal
Fast-forward to the summer, and the winds of change started to blow. Enter RB Leipzig. The Bundesliga club, with a clear vision for Carvalho's talent, proposed a permanent move. Liverpool, while recognising his lack of playtime, weren't ready to sever ties and settled for a loan deal.
Leipzig's style, more possession-centric, seemed an apt match for Carvalho. "From the beginning, they showed the most interest in me," said Carvalho, in quotes published by The Athletic. "I know their football and how they like to play, and it's very similar to how I like to play."
Interestingly, his decision didn't bear Klopp's imprints:
"I don't really speak to him, so he didn't give me any advice," Carvalho confessed.
The focus now? Maturing independently, both as a player and individual.
Interesting quote by #LFC loanee Fábio Carvalho when he asked whether Klopp gave him any advice on joining #RBLeipzig:

"I don't really speak to him, to be fair. He didn't really give me any advice. I just had to learn as I go, and I feel that is better for me to mature anyway. pic.twitter.com/PaKOorPGQF

— Manuel Veth (@ManuelVeth) July 24, 2023
New Challenges Await
With a changing of the guard at Leipzig – departures like Nkunku, Laimer, and Szoboszlai creating voids – Carvalho's creative prowess seems to be exactly what the doctor ordered. Confident, he expressed:
"Everyone knows that Szoboszlai is a really good player, but I've got confidence in myself."
Having settled into German life, he's ready to reignite his journey. While Liverpool was a learning curve, Leipzig represents the platform to display his undeniable talent.
Liverpool remains a part of his narrative. They still value him, reflecting in their loan-not-sell stance. However, with fresh midfield recruits like Szoboszlai, Carvalho's exact place in the Liverpool puzzle remains a future question.
For the young prodigy, the focus remains unwavering – to consistently play and let the chips fall where they may.