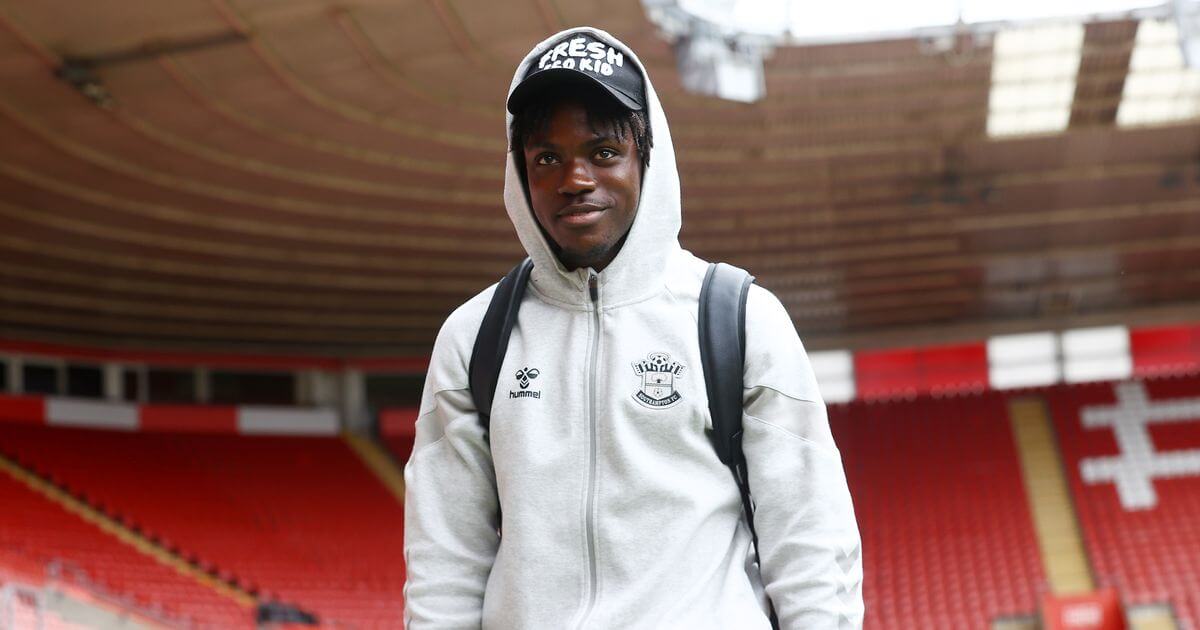 LFC Transfer Roundup: Lavia Latest, Fabinho Exit, Henderson Fate
Liverpool Transfer Roundup: A Summer of Uncertainty and Potential
As Liverpool gear up for the Singapore leg of their pre-season campaign, the last few weeks at Anfield have been tumultuous, to say the least. These updates are inspired by the latest article written by Neil Jones on his Substack page. We highly recommend subscribing to Neil's page for comprehensive, timely updates and more.
Wind of Change at Anfield
"The last few weeks at Anfield have been rather turbulent, with the early promise of the summer giving way to uncertainty," notes Jones, summing up the current climate at the club. There's an undercurrent of anxiety as key players appear on the brink of departure, lured by the prosperous Saudi Pro League.
However, as Jones observes, with "less than three weeks away, things are starting to move again", signalling a potential turning point in Liverpool's transfer activities.
There's anticipation in the air as fans await news on multiple transfers, in and out, over the coming days.

Lavia Standoff
When it comes to Liverpool's recruitment targets, Roméo Lavia takes centre stage. Southampton's Belgium midfielder has been on Liverpool's radar for a while. However, as Jones writes, Liverpool's "first official offer, worth around £37 million" was recently rejected by Southampton, who are holding out for £50m. This price has been viewed by Liverpool as rather steep for a 19-year-old with less than 40 professional games under his belt.
Fabinho Hiccup
The proposed £40m switch of Fabinho to Saudi Pro League side Al Ittihad is another point of intrigue.
Jones highlights that "it has been more than 10 days now since a deal was agreed between the clubs", yet there's been no progress.
Despite the delay, Liverpool insiders have expressed a commitment to complete the deal, ensuring that whatever obstacle has arisen can and will be resolved.
The Henderson Wait
The transfer of Jordan Henderson to Al Ettifaq is also causing some restlessness. Jones notes that "the £12m fee agreed last week and the England international having completed his medical on Friday", yet progress since then has been scarce. This storyline, coupled with Fabinho's transfer uncertainty, adds to a complex summer at Anfield.
👋 #Henderson #Farewell #Anfield 🇸🇦pic.twitter.com/225IDavKxj

— AnfieldIndex (@AnfieldIndex) July 25, 2023
Carvalho's Candid Comments
Fábio Carvalho's recent comments to journalists in Germany have also raised eyebrows. In a surprising revelation, Carvalho noted his move away from the Reds team was as much due to Klopp's system as it was his own struggles, raising further questions about his future with Liverpool.
Transfer Carousel
Besides these, Jones mentions potential transfers involving major players such as Kylian Mbappé, Harry Kane, Moisés Caicedo, Rasmus Højlund, and Kyle Walker. The waves of transfer rumours circling this summer suggest an imminent shake-up in the football world, where even previously 'untouchable' players seem susceptible to a move.
Liverpool's Budding Talent
Lastly, Liverpool's future talent isn't to be overlooked. The U18s held their own against Valencia in a draw, while the U21s emerged victorious over Blackpool, showcasing the depth of potential waiting in the wings.
In conclusion, this summer's transfer period has proven to be a blend of anticipation, uncertainty, and intrigue for Liverpool. As fans eagerly await the start of the new season, all eyes remain on Anfield to see how this pre-season saga unfolds.
#MediaMatters: Fabinho & Henderson Special @DaveD0106 is joined by @neiljonesgoal to discuss the #Fabinho and #Henderson situation

🆓 Instant Free Play Podcast (No Signup Required): https://t.co/VEOP0gQHOV pic.twitter.com/DeSpVJZxUJ

— AnfieldIndex (@AnfieldIndex) July 15, 2023
You can hear more from Neil Jones right here on Anfield Index, where he regularly appears on our Media Matters podcast alongside Dave Davis.