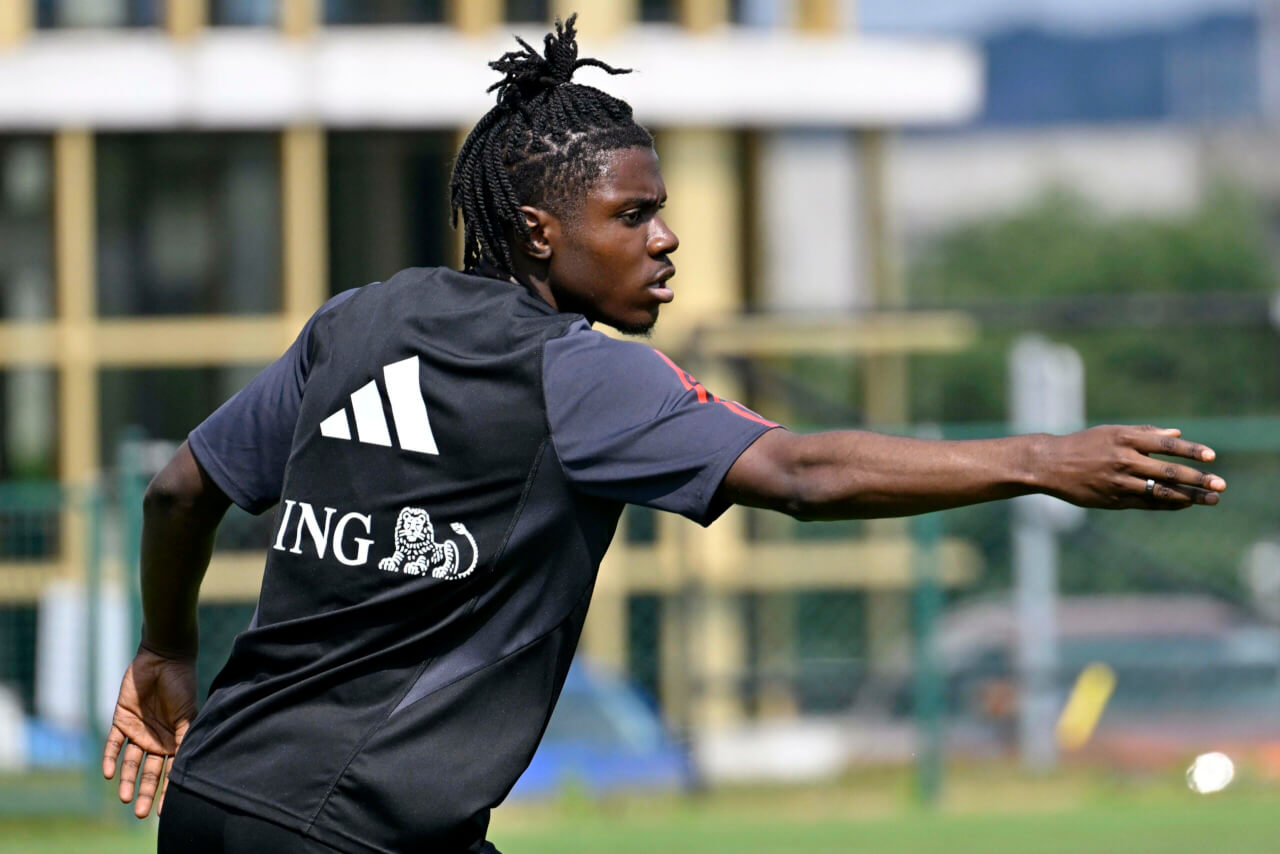 Ornstein confirms 'improved offer' as Liverpool bid again
Liverpool's Quest for 'Special' Talent Romeo Lavia Continues
Liverpool are poised to up the ante for Southampton's midfield gem, Romeo Lavia. The Reds have their eyes set on the South Coast, ready to swoop in and extract a promising star from the Championship's recent inductee, Southampton.
The Saints, having been banished to the second tier in May, are undeterred in their hefty £50m evaluation of their esteemed teenager.
Even so, the cogs of negotiation continue to turn, and optimism permeates the air around Anfield, whispering of a deal that could be soon sealed. Financial acrobatics in the form of add-ons could well see Liverpool reaching a sum deemed palatable by the Southampton hierarchy.

🚨 Liverpool set to return with improved offer for Romeo Lavia. Southampton rejected ~£37m opening bid as they seek ~£50m package. High chance this deal gets done, although Chelsea retain firm interest. W/ @JamesPearceLFC @TheAthleticFC #SaintsFC #LFC #CFC https://t.co/hXX59PZWrT

— David Ornstein (@David_Ornstein) July 26, 2023
Personal terms don't seem to be a hurdle according to David Ornstein in The Athletic, but there is a significant caveat – the unwavering gaze of Chelsea, who are also keen to secure the services of the 19-year-old Lavia.
The youngster was put through his paces for a 45-minute spell during Southampton's 3-2 friendly joust with Bournemouth at St Mary's on Tuesday evening.
When asked about the future of Lavia, manager Russell Martin said:
"I thought Romeo, considering what's going on, to play tonight and do all that stuff, it was good for him to get on the pitch as he has not had the minutes other people have had. You can ask for an update but I can't give you one because I don't know. I'm going to speak to (sporting director) Jason (Wilcox) now but I've been preparing for this game."
Liverpool, fresh from their German training camp, will take to the skies on Thursday for a week-long Singaporean adventure featuring face-offs with Leicester City and Bayern Munich. Such an excursion allows the Merseyside squad little time to dwell on the transfer proceedings back home.
Persistence in Pursuit – Romano's Take
In the cutthroat world of football transfers, one name has become synonymous with the inside scoop: Fabrizio Romano. The football world bizarrely seems to hang on his every tweet. His latest revelation suggests Liverpool are tenaciously pursuing their interest in Southampton's promising starlet, Romeo Lavia. Despite having an initial bid rejected, Liverpool remains relentless in its quest to secure the Belgian teenager's signature.
Southampton have been clear during direct contacts with Liverpool today for Roméo Lavia: they want £50m package to make it happen. 🚨🔴 #LFC

Liverpool will keep working on it. https://t.co/7DhmwAYRJY

— Fabrizio Romano (@FabrizioRomano) July 25, 2023
Stumbling Over the Price Tag
Romano discloses Liverpool's continued attempts to agree on a fee that Southampton would find palatable for Lavia. But it's no walk in the park; the Reds have already been rebuffed once by the side from the south coast.
It was highlighted yesterday that Southampton turned down a hefty £37m bid from Liverpool for Lavia. Jurgen Klopp, it appears, earmarks the 19-year-old as the ideal replacement for the departing duo, Jordan Henderson and Fabinho.
#LFC have £37m #Lavia bid rejected by #Southampton https://t.co/7egf9meC02

— AnfieldIndex (@AnfieldIndex) July 25, 2023
Time is of the Essence
With Liverpool steadfast in their pursuit, it may only be a matter of time before they strike an agreement for Lavia, who himself seems enthusiastic about a move to Anfield.
A jump from the recently relegated Southampton to the colossal entity of Liverpool would undoubtedly tantalise any player. The sooner Liverpool can seal the deal, the more advantageous it would be for all parties involved.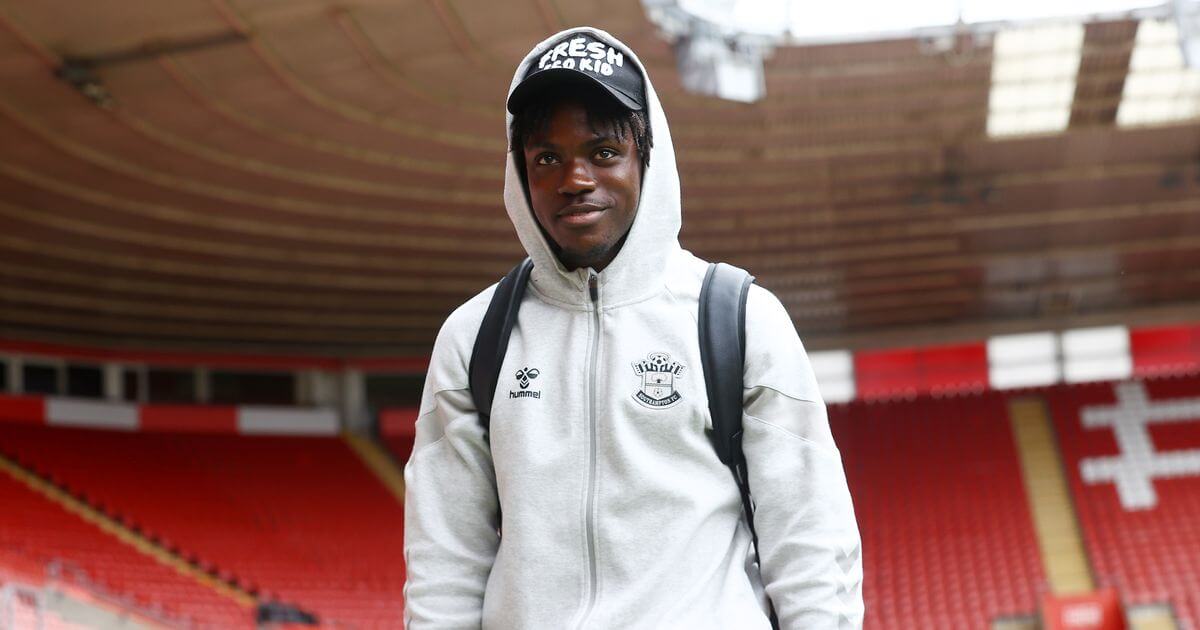 Lavia – A Crucial Cog in Liverpool's Plan
Lavia could potentially be the most significant acquisition Liverpool makes in this transfer window. For the Merseyside giants, his swift arrival at Anfield would be the ideal scenario.
Known for his ambition, Lavia seems eager for the move. Liverpool, too, is resolutely working towards the signing, despite Southampton's astronomical asking price.
Though finding a middle ground may be a challenge, the clock is ticking. With rival interest in Lavia burgeoning, Liverpool must now invest every available hour into procuring his signature.