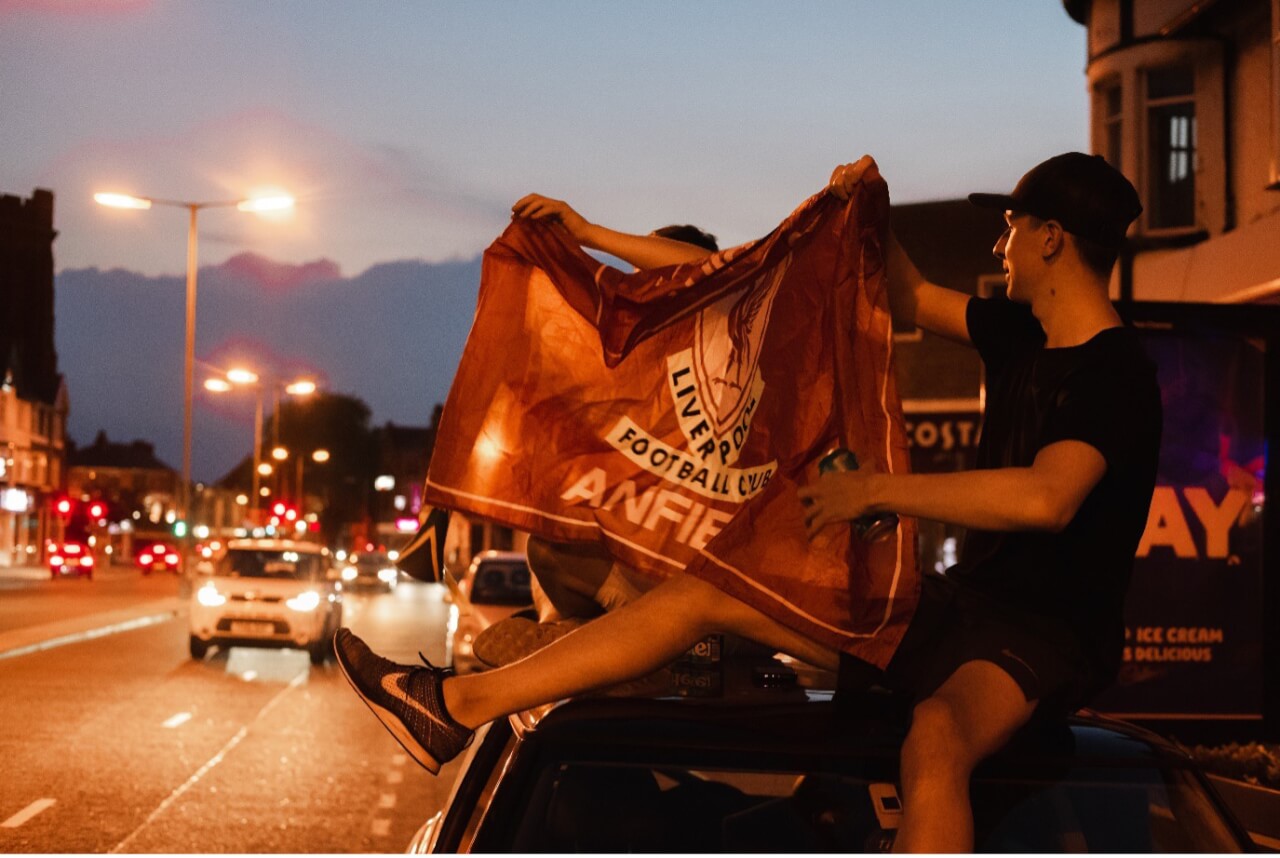 Oi Liverpool FC Fans! These Are 12 Podcasts Worth A Listening To
Today's fast-paced digital society has seen a dramatic shift in the way football fans digest content, with many supporters stepping away from traditional channels in favor of more modern platforms such as podcasts. From experts to fans, podcasts have opened up a world of new possibilities, allowing individuals to engage with creators who share the same passion and dedication for their favorite clubs.
Although Liverpool FC and podcasts might not be a natural pairing at first glance, you'd be pleasantly surprised to discover, it's a (football) match made in heaven! And, if there are podcasts about how to gamble at the best UK casino with no deposit bonus, you better believe there will be a good list of podcasts for sports enthusiasts and punters!
1. The Anfield Wrap
The award-winning Anfield Wrap podcast was created back in 2011 by a group of passionate Liverpool supporters and has since become one of the most successful football podcasts to date. Each week, the hosts go on a deep dive, discussing all things Red. From home and away games to the Premier League and, of course, any gossip that might be making waves, the hosts aim to dispel rumors and bring their expertise as match-going supporters.
2. The Redmen TV – Liverpool FC Podcast
The guys at Redmen TV want to bring you in on the action, whether you're 1 km or 5000 km away from Anfield. That's right, this podcast is perfect for all fans of Jurgen Klopp's Mighty Reds to get some insider secrets. Whether they are analyzing matches or discussing match reactions, Redmen TV covers every possible angle of the Liverpool Football Club experience, leaving no stone unturned. And yes, they also never shy away from discussing controversial transfer rumors, so you know you'll get all the scoop.
3. The Anfield Index Podcast
Hosts Dave Hendrick, Trev Downey, Hari Sethi, Mo Chatra and Dave Davis, along with a slew of rotating guests, shares their thoughts and opinions on a wide range of topics, including tactical breakdowns, transfer news, and the latest happenings in and around Liverpool FC.
4. Kop On! A Liverpool FC (LFC) podcast 
This iconic podcast's name is a play on words, bringing together the famous stand at Anfield Stadium as well as the phrase "Kop on", meaning wise up. The superfan hosts share their weekly thoughts and opinions on all things Liverpool, fostering a sense of community among their listeners. The podcast is all about celebrating what makes Liverpool FC great as well as uncovering all the latest industry news that may impact the club, keeping fans always in the loop.
5. Blood Red | The Liverpool FC Podcast 
Produced by the Liverpool Echo, a well-known media outlet dedicated to covering news surrounding the club, Blood Red is a fantastic podcast created by fans for fans. It features in-depth discussions about all aspects of Liverpool FC, providing thoughtful and informative commentary on the club. Keeping on theme, the podcast name is a reference to the club's iconic home kit color, also known as "Liverpool Red".
6. KopCast
Another podcast taking inspiration from the iconic Anfield Stadium stand is KopCast. Passionate fans may sit in the stands to support their favorite team, but they are also listening to this podcast. That's right, Kopcast breaks down everything you need to know if you are a fan of the team. The hosts even bring out special guests, including former players and journalists, to provide additional perspectives and insights on the players' strengths and weaknesses.
7. LFC Daytrippers
If you're into a more conversational approach to podcasting, then LFC Daytrippers is just for you. This podcast is super casual; think of a couple of friends meeting up every week to have a laugh and debate over all things LFC. Established back in 2013, this podcast is a tried and true treasure that should be in every LFC fan's podcast arsenal. It also doesn't hurt that the show's name is a fun reference to the passionate and dedicated fans that travel all over the UK to support their team.
8. Across The Park Podcast
Across The Park adds an interesting dynamic to LFC podcasts, making them stand out from the crowd by including fans of Everton FC into the mix. Yes, you read that right; the podcast consists of a panel made up of three reds and three blues as they take on current affairs impacting their clubs. The podcast's name lends itself to the rivalry and traditions shared by both clubs, as Everton's home ground, Goodison Park, is located in the northern part of the city while Liverpool FC's stadium, Anfield, is situated in the southern part.
9. LFC Reactionz
One of the newest podcasts on our list, LFC Reactionz, is a fun, understated show hosted by Kofi Ossei. What this podcast lacks in numbers, it makes up for in understated charm, as Ossei offers his personal opinions on everything related to the Reds, including match buildups and player performances.
10. You'll Never Talk Alone
Yet another interesting podcast on our list, You'll Never Talk Alone, was actually created overseas in America, representing the impressive reach of the Liverpool fandom. Recorded every Wednesday, podcast hosts Will, Alex, and Joseph give their take on everything going on in the UK, providing a unique perspective as non-native fans. The group of friends never set out to be famous; they just wanted to share their love of football with fans across the globe.
11. The Anfield Humidor – A Liverpool FC Podcast 
Hosted by two self-proclaimed idiots, The Anfield Humidor is a lighthearted podcast that doesn't take itself too seriously. It is just your standard American sports-loving former jocks giving their take on one of the UK's most successful football teams. Trust us, you don't have to be a football fanatic to enjoy their banter. Come for the football analysis, stay for the laughs.
12.  Walk On – A show about Liverpool FC 
Whether you're in search of some great weekly insights into the Liverpool Football Club twice a week or enjoy interviews with big-name guests, Walk On has got you covered. Join sports experts Andy Jones, Caoimhe ONeil, and James Pearce with host Tony Evans as they dissect the ins and outs of the football club.